« All Posts by this Blogger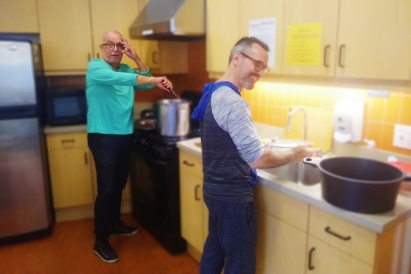 Best Sunday Lunch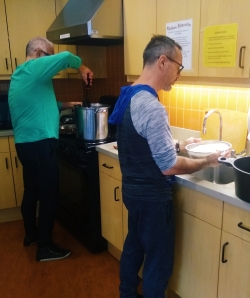 Ah, Sunday lunch. The most important meal of the week! This week, the Brazilian community on campus got together to have some amazing food and enjoy each other's company. Professor Carlos and his friend Francisco treated the Brazilian community – and many of Carlos' Portuguese students! – to a menu including Feijoada, a traditional dish of black beans, sausage, bacon, and special seasoning, served with white rice. We also got to enjoy their mango and coconut jelly. I personally ate two plates of food, and I must say this is one of my favorite weekends this Spring.

              The whole event happened because of funding from the Brazilian Society's social fund. Every club on Campus receives around $100 each term for social events. We chose to save money throughout the year to pay for a cabin trip (still to be held!) and for Sunday lunch for the entire community. Other clubs use their funds differently, but it is very common for it to be used on overnight cabin trips since the DOC has many for rent and they are a lot of fun to visit. Cooking meals and dance parties are also common uses for social funds. I find the whole concept of this fund really cool since it encourages clubs to become social spaces for the attendees. And after coming to College, I realized how much these spaces are important, and how much we take them for granted during high school. To be able to go and socialize in a safe, low-pressure environment is priceless!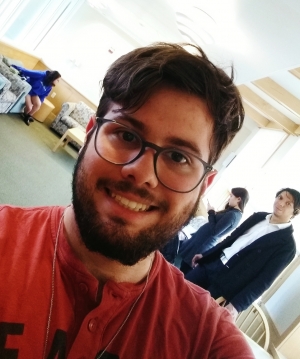 Another amazing thing to point out about today is Carlos. What a man! A professor so involved with his students and his subject that he wishes to spend time with us OUTSIDE the classroom! This kind of unique experience is something I only found in Dartmouth. It speaks volumes to how close faculty and student body are. Carlos' students had the opportunity of sitting in the same table as their professor, to eat something he prepared just for them with love and care. This builds the kind of classroom environment that makes one jump out of bed to go to class. And that kind of classroom is the reason I am so happy with studying here.
                  So, whatever it is you'd like to do with your club (see them all here!), just know that there is a fund supporting you. And if you make the right call and start studying Portuguese, know that our community will always be open to take you in for a warm meal and even warmer relationships!