« All Posts by this Blogger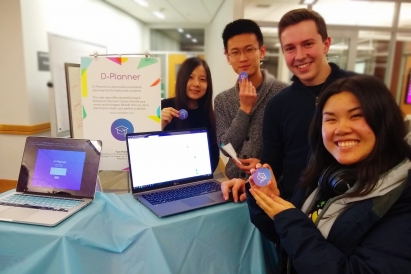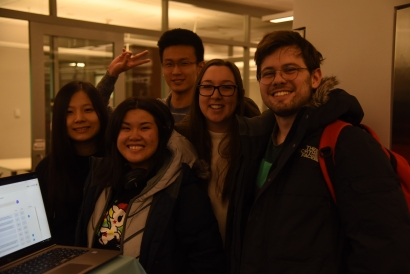 Attend the Technigala!
People ask me, Gui, how can you get involved in Dartmouth? I mean, it's a small college, surely it doesn't have a technology center focused on students where the thought leaders of tomorrow get to work with the best, most creative ideas? Why, I'm glad you asked such a specific question, yes, we do have such a center! It's the DALI Lab, where any student can apply to become a collaborator and work with non-profits, startups, or even students and professors who won the Pitch event and got their ideas into the lab!
This week, I got to attend the Technigala, an event where DALI projects got some time to shine. It happened in First Floor Berry library (FFB), and each idea currently being worked on at the DALI Lab had a table to show everyone what they're made of – literally. The creative process, demos, business plans, it was all there (students usually work on their projects for one or two terms). At the end, most asked you to answer a survey, so you too could become part of the creation process!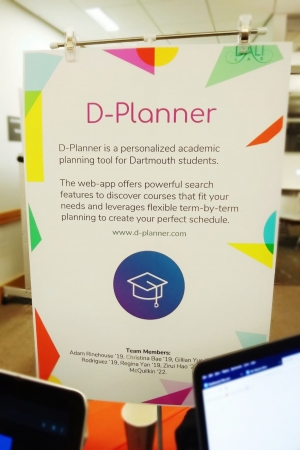 I attended the Technigala especially because a group of friends of mine (Adam, Zirui, and Gillian) worked on a project called D-Planner. Their revolutionary platform will allow students, initially from Dartmouth, to more easily discover new courses they might like and choose the courses they wish to take. They will also be able to plan out their D-Plan, which here at Dartmouth is the plan you must submit on how you'll spend each term (abroad, on campus, off campus…). According to the group, their focus has been on user experience and on information communication. In less techy words, they want you to choose your courses comfortably and for you to know all about them. The demo they presented got me psyched. It looks amazing, and I could barely believe it's the product of just one term of work.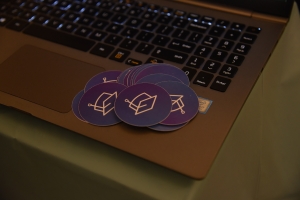 Besides seeing my friends' project, I also got to see a wide variety of ideas. An augmented reality game about making S'mores. A platform to facilitate book sale and purchase on campus. A facilitator for deliveries of food from markets in the city of Lebanon to Dartmouth. A tablet game to help children with speech impediments. The range was incredible, and so was the work put into each idea. Each is sure to be successful and improve many lives!

If you ever wonder if Dartmouth has something to get your coding hands dirty in, DALI has you covered. The unique opportunity to learn from other students while working with real projects provides learning experiences way beyond those that can be offered inside a classroom, and that's why seeing an event like the Technigala makes me so happy.