« All Posts by this Blogger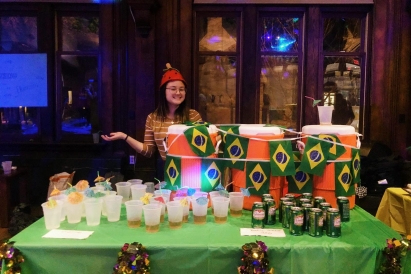 After Dark Carnaval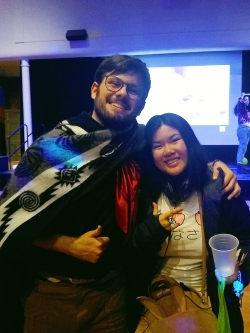 "Do you guys celebrate Carnaval over there, Gui?" That's the message Bella, one of my best friends in Brazil, sent me Friday night. I told her most years we don't. There is Mardi Gras down south, Carnivals north into Canada, but here in Hanover the weekend before Lent doesn't really have anything special most years. Most. This year, we held the party of a lifetime.

Every weekend, Collis after Dark holds events for Dartmouth students eager for a fun night. Relaxation, Videogames, Roller-skating… Each week holds something new and it is always a blast. I personally attend most events and was super excited to organize a Brazilian-style Carnaval with them. The plan was a collaboration between the Dartmouth Brazilian Society and Collis After Dark. We would produce a party, not unlike those of Rio or Sao Paulo. Music, nice food, Brazilian soda… it would be a blast! For almost a month, we held weekly meetings between students and staff to plan out budgeting, activities, the items we would need and so on.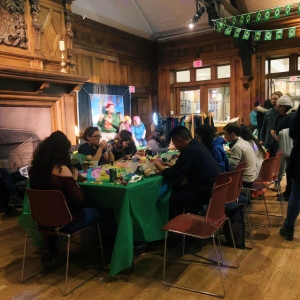 The big day came the 1st of March, coinciding with the festivities back home. Pao de Queijo, Sonho de Valsa, Pacoca, and other delicious foods lined the tables. A photobooth guaranteed everyone would have a memory from this incredible night. There was Brazilian soda to drink, masks to decorate and samba to dance: there was something for everyone! The Brazilian community organized to staff the event's many games and to distribute the food, and we alternated shifts so everyone could enjoy the party. Personally, my favorite part was the masks. We got paper masks, feathers, paint with glitter, colorful tape and set them out on a table. It quickly filled up with people eager to exercise some arts and crafts. Afterward, a competition was held for the best mask, and the contenders were just sensational! The energy flowing in the air made me feel as pumped up and excited as if I were back home.

At the end of the night, we counted over a hundred people in attendance. We truly shook up the Dartmouth nightlife! This is what Collis After Dark excels at: their weekly events keep the night scene from becoming stale. There is always something new to do, just a short walk away at Collis. I always have a good time over there. If you're ever at Dartmouth just sitting around your dorm and it's a Friday night, I recommend you take a quick run there, you will never regret it!