You are here
« All Posts by this Blogger
Before you go... (to college)
This one is for you wonderful '24s who are so very close to your fall term. 
Leaving for college can feel *super* stressful. You can't just "go to college," as you'll have learned. There are last-minute appointments, a downright deluge of emails to read—flag—highlight—forward—and forget, and what can feel like an impossible sequence of goodbye-for-nows. 
And time before going to college is a different substance altogether than the usual calm procession of ticks and tocks which tiptoe through high-school subconscious. This stretch of time is liquid, a slipstream of minutes and hours and days and then – suddenly – you're standing on the Green, feeling vaguely as Dorothy in Oz, having tapped a pair of silver slippers. 
At least, that's how it was for me. 
So here are some things which made the transition from high school to college easier for me. 
First, pack things from home. I know your class has been asked to bring "only as much as you can carry," so that rules out the old sentimental surfboard or favorite chair or whatever. But you can still finagle some sweet sentimental items into your bag. For my part, I sewed a little heart out of some old fraying blue fabric we've had as long as I can remember and stuffed it full of lavender from our yard. The scent faded a little, but by the time I returned home this spring, I could still smell the Pacific Northwest lavender from the comfort of my dorm.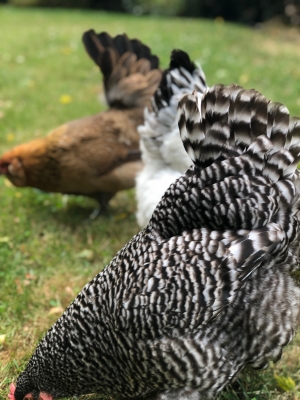 Which brings me to an item you can always bring with you, even if only in the form of small pixelated memories stored patiently on your phone for when you need them. That's right, guys. Pictures! My sister's been printing out several of her favorites, as have my best friends who are starting college this year, to decorate their rooms. Whichever format you prefer them in, pictures are invaluable. I took so many the August before heading to Dartmouth. There was no rhyme or reason to the subject matter—a knot of lavender, a bright sunset, my sisters laughing on the floor of my grandmother's house, our small flock of chickens, my friends, any member of my family, anything remotely funny. 
Everything. I tried to capture everything. 
Even now, looking back, the pictures had a sort of desperate quality. I was nervous to leave home. But looking back, here's my advice: you will be fine. I absolutely loved freshman year, and cannot wait to get back to campus!
Of course, people are irreplaceable, so while you will absolutely meet wonderful people on campus, take some time to spend with your family or friends or whoever is in your pod and whoever's face you know so well you can recognize their smile even through a mask. 
If you miss home, that means you have something you love waiting for you. And believe me, I think you're going somewhere that will tug as much on the heartstrings when you leave it. Dartmouth has a way of making itself home, and staying with you long after you part ways with the Big Green.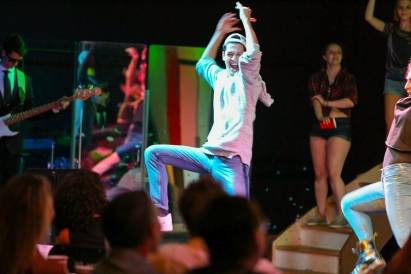 Dartmouth offers a variety of opportunities for dance on campus! In the arts departments, mainly theater, we can take classes in dance and movement, ranging from fundamental skills to advanced dance performance.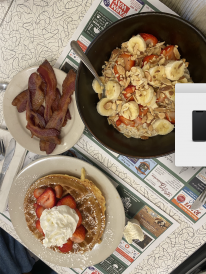 From farmer's markets to Collis stir fry to weekly house events, there are a lot of food options at Dartmouth.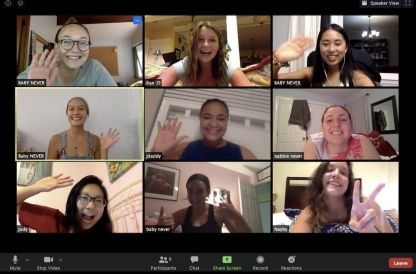 Despite how long it's been since I was physically on campus, my sense of belonging as a Dartmouth student has never wavered.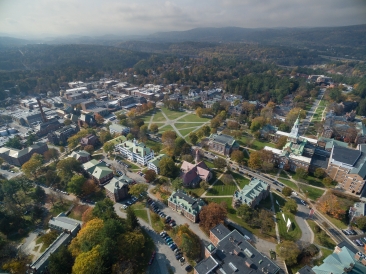 The Dartmouth Center for Social Impact (DCSI) is a hub for students seeking community service opportunities.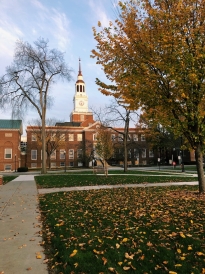 Looking back on my college search process, I remember really wanting to meet students to try and get a sense of the school's culture. To help you guys out, I decided to interview a couple '24s to help you guys get a sense of Dartmouth!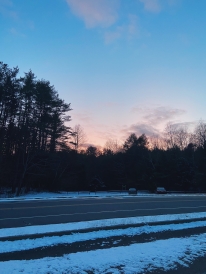 No freshman year is perfect, and I'm reflecting on a few learned lessons that I wish I knew before attending Dartmouth.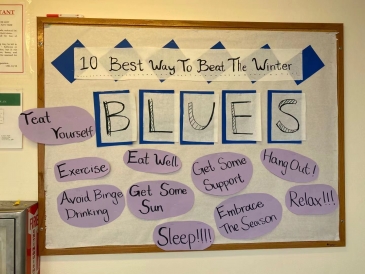 I was attracted by the opportunity to engage with first-year residents and shape their Dartmouth experiences, in addition to working with other UGAs and staff who shared my interest in helping others.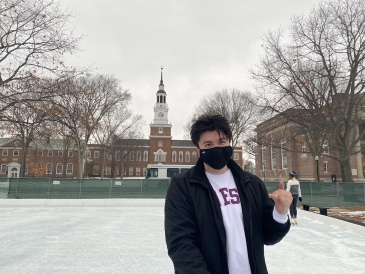 After almost a year off-campus, I came back to campus committed to the winter experience and I am simply loving it.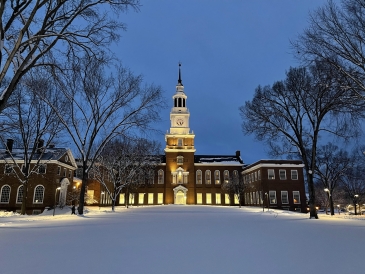 We so very wish you could step onto Dartmouth's campus yourself to witness the beauty of our winters live, but COVID-19 has made visiting campuses extremely difficult. I would love to share some of my favorite photos from this past snowy week!