You are here
« All Posts by this Blogger
Work Comes in Waves
Welcome to Week … 5!?
It's crazy to consider that the '24s are halfway through your first term at Dartmouth. I know it doesn't look much like you'd envisioned, or even as I can imagine, but I hope it's been enjoyable nonetheless. 
I'm a bit out of touch with Dartmouth life these days, so this post will focus on something a bit more universal for students taking classes, be they on, near, or off campus right now. The coursework! 
A general sentiment right now seems to be ohboy it's ramping up! A look back at the blog post I wrote this time last year suggests my planner was glued to my hand in an attempt to keep myself on the straight and narrow. Workworkwork. Which is embarrassing—had I known my time on campus was limited, I'd have gotten out there, stargazed, and read books on the Green till the cows came home! Don't get me wrong, studying's important… but you knew that already, and that's the last thing anyone wants to hear after a midterm. 
(These days, after taking a stressful test, I'll hurry on down to the kitchen for a cup of tea and if my dad asks me how the test went, I pretend to be invisible. Utter silence. Then I collect my hot water and scamper out of the kitchen and back into the safe haven of my room, leaving him probably wondering what on earth is wrong with me. But nobody wants to talk about a test right after taking it! So please, don't stop reading, because I'm not going to ask how the tests went!)
Anyway, despite the idealistic planner pages which went to the effort of outlining each and every hour of my studying (lol), it didn't happen! Here are some things that didn't merit citations: Walks around Occom Pond, an episode of The Office to make me laugh till I cry, and a lengthy facetime with a friend to remind me of all the good things waiting just over the hill of midterms. But they made my day! And that's good! Look, if you can study ten hours a day without even a little compensation, this post isn't for you. For my part, I needed that cuppa coffee, that chapter of my favorite book, that ten-minute dance break to The Greatest Showman playlist, to get the work done. 
And if my super-fun study breaks sound like a dreary reality to you, then here's the point: the work comes in waves. Really truly. If my midterm self could meet my normal term self, the two wouldn't recognize one another, and probably get into a fight over the fact that one of them looks like she hasn't left her room in days, and the other, like she's not planning on going inside for a few hours yet.   
It took me an entire term to learn to enjoy myself in school, and that just because you study yourself to pieces, doesn't guarantee an A in Neuroscience.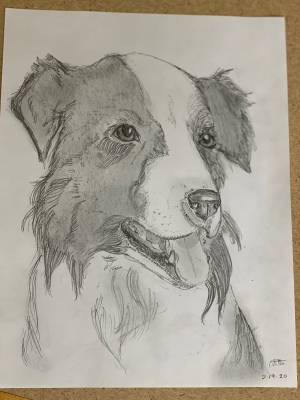 Midterms are tough, but you can manage. Finals aren't easy, but you'll get through them. 
So if right now you're thinking you'll be only studying for the rest of the term, please, laugh that off. Work-life balance is real, taking care of yourself is real, and that whole thing about laughter being good for you is a truth central to my very being.
You're more than likely to encounter slower weeks throughout the rest of the term, and that's perfectly normal. Take it! Enjoy yourself! There are so many wonderful things to do in Hanover. So become a hermit during Test Time, and then go have some (rule-following) fun. 
Cheers from the Big (ever)Green!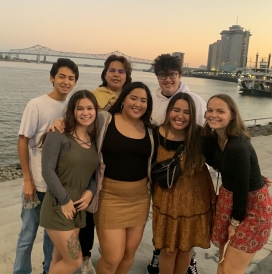 But at the end of the day, when people ask me what my favorite Dartmouth memories are, I'm always thinking about the place. Ice skating, pink sunsets, riverbanks, or canoeing? That's my highlight reel.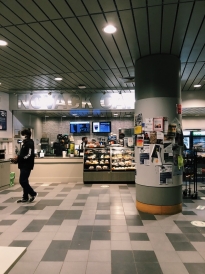 In a world where proper social distancing is so important, Novack Café has fulfilled a unique desire for current on-campus students; it's a place to study, hang out with friends, and grab a snack—all while staying COVID safe.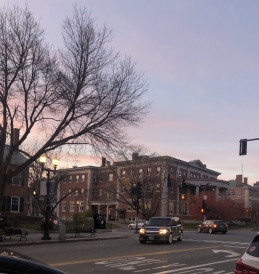 The last week of October was especially ~spooky~ as I was able to find more time than usual to enjoy my weekend with friends and the small-town-charm of Hanover.

While the student body at the College may be relatively small, students here recognize that their vote can hold a lot of weight in New Hampshire, a classic swing state.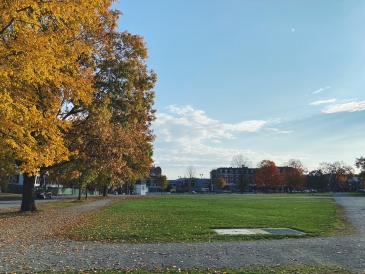 As the early application deadlines begin to pass, I try to offer any advice I have about college applications and share my experiences.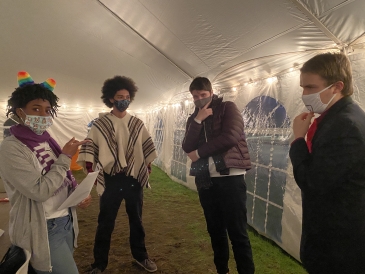 After walking around campus all day in eye-catching attire, we headed to a Murder Mystery night hosted by Phi Tau (a fraternity) in one of the tents scattered around campus.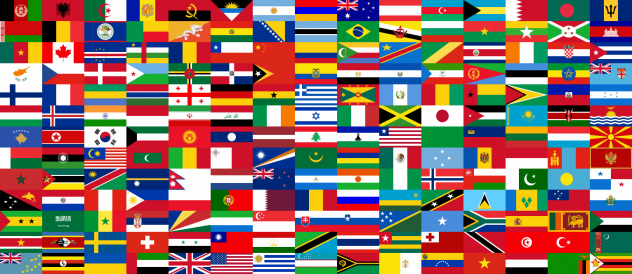 Dartmouth has a history as a top-notch institution for language learning. Come find out why!
On Friday, a few friends and I decided to take part in an event held by Collis After Dark, which organizes a lot of the student programming on-campus.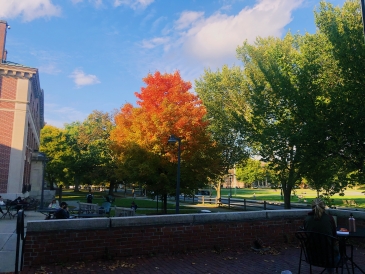 My personal visit to Dartmouth was a huge factor in my decision to apply, so in honor of Week 7, I hope this blog post can virtually illustrate some of what Dartmouth has to offer in seven images – worth 7,000 words!