« All Posts by this Blogger
What does an off-campus Dartmouth schedule look like?
I was considering writing an entire post about Queer Eye, because I watched it for the first time this Tuesday and was dazzled. Such a happy show. But I work for the Admissions Office, not Netflix, and anyway, you can watch it on your own, for which you have my totally unsolicited advice. 
Time for something relevant (that is why you clicked on this post, isn't it? Thanks for that!) This week, I wanted to give you an example of what a day at long-distance Dartmouth is like. 
First, if you haven't heard this already—I personally didn't realize this till I reached college—while your weekly schedule remains largely unchanged, it can vary wildly from Monday to Friday. Not just in what classes you have, but in how much time you spend in classrooms and lecture halls. I remember calling my mom fretfully while she was sipping her coffee across a three-hour time difference.
"Should I be in class right now?"
"Do you have class right now?"
"No… but maybe I should just, go to a class? I'm sure there's a lecture going on nearby."
That was generally when she changed the subject, having ascertained that while I was not skipping class, I was also not contributing anything interesting to the conversation. 
But it was wild to me! Some days, I was in class for five or six hours, and other days, only one. This was enormously different than high school's forty hours a week, which acclimated me to academic clockwork. 
That said, the college schedule offers quite a bit more flexibility for research projects, part-time jobs, regular workouts, leisurely breakfasts, and, of course, lots of good old-fashioned studying. Though we're all on different campuses right now, this college hallmark has carried over nicely to our virtual setting. 
Anyway, here's Tuesday and Friday on my current Zoom schedule so you can get an idea of what a college schedule can look like. 
Tuesday
6:00am – 7:00am: Class
Chinese class takes place at 9am EST, so ordinarily I'd be waking up much later! But I've gotten used to watching the sunrise, and now it's one of my favorite parts of the day. 
8:00am – 11:00am: Study
I find it's easier to be productive in the morning, and one of my classes is asynchronous, so my peers and I watch prerecorded lectures when our schedules permit. And I generally try to get a walk in during this time as well, if weather and assignments permit. 
11:30am – 1:30pm: Class
1:30pm – 3:30pm: Class
3:30pm – 10:00pm: Miscellaneous
This includes everything from studying to time outside to a quick episode of Queer Eye to dinner. 
Friday:
6:00am – 7:00am: Class
I have Chinese class five times a week, which is fantastic for continuity and regular practice. 
Aaaaaaaaaaand that's it. 
I know, right?! What do I do with this vast expanse of time?
Well, there's lots to do. Not least schoolwork. I like to save longer assignments such as essays and studying (and those previously mentioned asynchronous classes) for Friday. 
But at school there's also time with friends, and at home time with family.
Dartmouth seems to have preserved the intellectual curiosity and motivation we feel on campus while instituting pass/fail in order to address the manifold differences in all of our present circumstances. This has resulted in a term which feels a little calmer but also presents a ton of opportunity for intellectual growth and continued academic commitment. 
Theses aren't required, but some students choose to complete them if they have a topic they're very passionate about and want to explore more.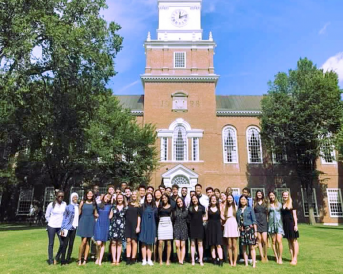 Here are 5 weird, small, and perhaps surprising things that make Dartmouth home for me.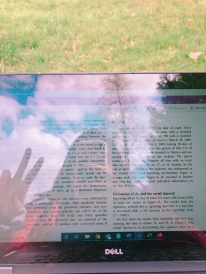 It truthfully feels like I just arrived for First-Year Trips, walking around campus with a sense of disorientation at all the people and things around me.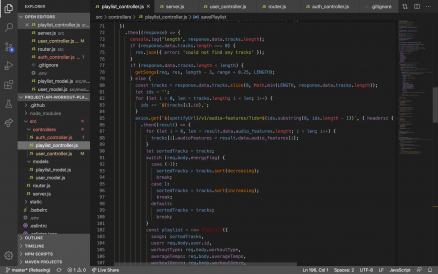 Every so often a class comes around that totally rocks your world. These are classes help you determine your major, your career path, or just how you think about the world.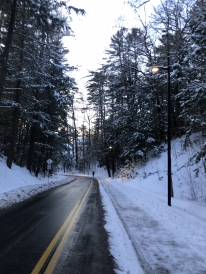 One question that prospective students tend to ask is: "What exactly is there to do in a small New Hampshire town?"

I've been reflecting on the lovely past four years of my life, and I came up with this list of seven things to help you succeed and thrive at Dartmouth.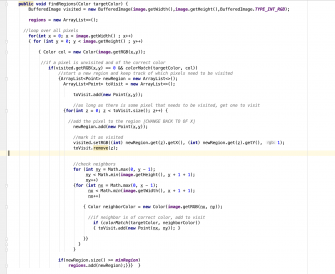 I wasn't planning on taking any COSC courses once I got to college, but with coronavirus happening my freshman spring term and all grading being moved to P/F, I decided to give it a go!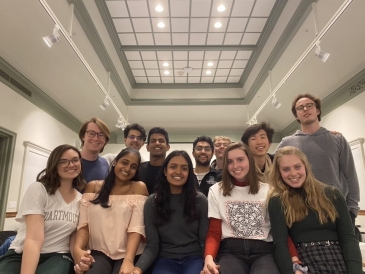 wanted to try something new and expand my horizons, so I decided to give it a shot. And I am so glad that I did!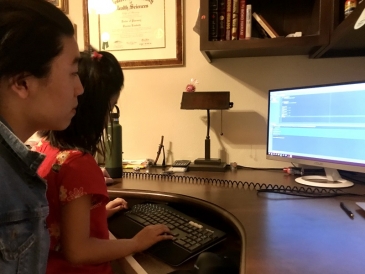 The fact that our professor gave us a free textbook of his own design is amazing. With Dartmouth having a ton of free resources, I figured I might as well use some on my younger siblings!