You are here
« All Posts by this Blogger
'Tis What Season, Again?
This morning, I woke up to sunlight and stepped outside to snow. It was a crisp 25 degrees, a temperature which seeps into the glass and encourages students to put on warm socks. Before leaving the dorm, I lingered in the entryway, which is heated like a small sauna and regularly tempts me to stay in rather than face the elements. It reminds me of Narnia; the warm snugness of a dozen fur coats barring the way to a brisk alternative world.
I bounced on my toes. "In three seconds, you go outside."
Three seconds came and went, I pushed the metal handle, and immediately crisp air settled around me. I assumed the position: chin dipped into my jacket, shoulders curled, and hands deep into my pockets—where I found a packet of Saltines, the wrapper of which crinkled resentfully, as though to say, "What are you doing here? No need for pockets just yet."
True, I longed to reply, for despite having expected snow for the last few weeks, the calendar tempts me into reconsideration. After all, it is still fall term. Even the trees aren't yet ready to don their wintry wear. Hundreds of branches are still festooned with brown brittle leaves, fall's firm hold of campus unyielding even at the first snow.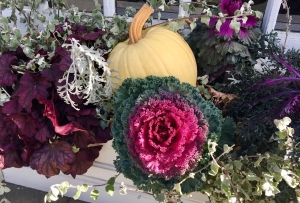 Despite the chill, it was difficult not to smile at the first sight of snowflakes. They're gracious in their smallness, little fluffs of frozen water swirling lightly throughout the air. At this point the flakes are the size of the speck in "Horton Hears a Who" (appropriately Seussical, I guess). Though not intimidating, they are a reminder of what's to come. 

Dartmouth students have a robust school-specific vocabulary, and one of the favorite terms is "warm-cut." This is a short-cut one takes through a heated building, thus minimizing the time spent outside and maximizing the amount of warmth one feels when walking across campus. I treated myself to one, scurrying into Baker-Berry Library (though it was somewhat out of my way) with abandon. I savored the walk up the stairs and past KAF, where a sleepy line wound just to the outskirts of the café. Evidently, we were all taking warm-cuts this morning.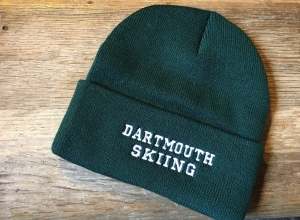 As I stepped out onto the Green, however—at which point a mischievous blast of wind tried to push the door inward as I pushed out, further reinforcing my inclination to remain indoors—I found an incredible paradox playing out vibrantly for everyone to see.  

Fall and winter swirled in the air, brown leaves suddenly leaping from the branches to float alongside snowflakes. The bright snow and crisp leaves formed tiny tempests that danced over the entire Green. Though all seasons in New Hampshire are vibrant, this was unprecedented. The very end of fall—leaves no longer technicolor reds and oranges but muted brown—and the start of winter—tiny reticent flakes—combined in perfect harmony. The transition from one season to another played out in an obvious hearkening to the turning of the year's pages.

Nearly every Dartmouth applicant has heard about the weather. Dartmouth first years have yet to experience it. But the winter which everyone talks about is poised to return, gently reminding all of us with its first flurries that fall is at an end, that as we complete first term courses, the time has come to prepare for a new one. 

Despite the cold, there's something hopeful in the snow. 

Here's to a new season of adventures, friendship, warm clothes, and yes, warm-cuts. Wishing you all a happy end of fall term!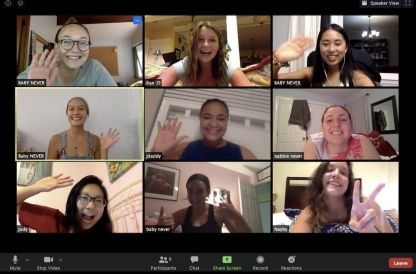 Despite how long it's been since I was physically on campus, my sense of belonging as a Dartmouth student has never wavered.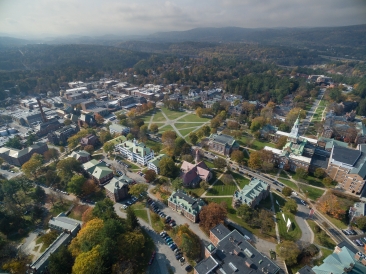 The Dartmouth Center for Social Impact (DCSI) is a hub for students seeking community service opportunities.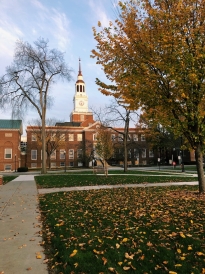 Looking back on my college search process, I remember really wanting to meet students to try and get a sense of the school's culture. To help you guys out, I decided to interview a couple '24s to help you guys get a sense of Dartmouth!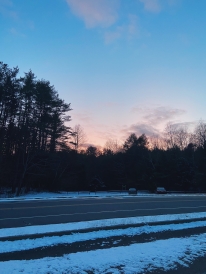 No freshman year is perfect, and I'm reflecting on a few learned lessons that I wish I knew before attending Dartmouth.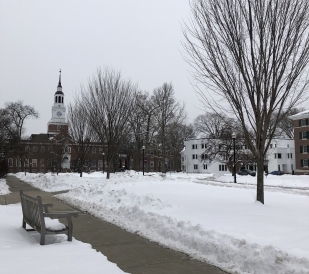 Snow, snow, snow, and more snow! Although my courses have definitely been difficult to manage, I have still been able to participate in some ~cool~ activities and admire winter in Hanover.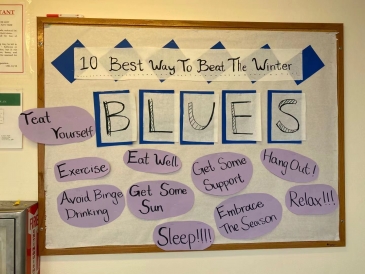 I was attracted by the opportunity to engage with first-year residents and shape their Dartmouth experiences, in addition to working with other UGAs and staff who shared my interest in helping others.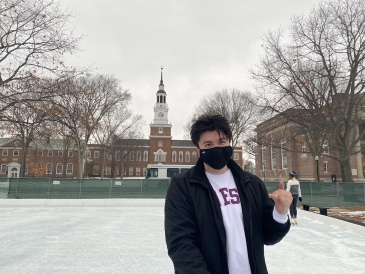 After almost a year off-campus, I came back to campus committed to the winter experience and I am simply loving it.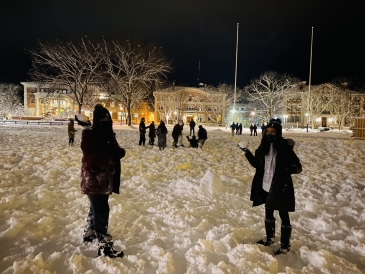 Dartmouth's tradition of a campus-wide midnight snowball fight lives on!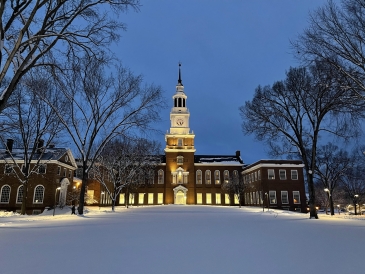 We so very wish you could step onto Dartmouth's campus yourself to witness the beauty of our winters live, but COVID-19 has made visiting campuses extremely difficult. I would love to share some of my favorite photos from this past snowy week!