« All Posts by this Blogger
Thanksgiving: a Time for Reflection
Happy Thanksgiving!
On Dartmouth's campus, celebration isn't limited to whether or not students partake in Thanksgiving itself. Rather, the holiday acts as a bookend to fall term, marking the end of ten weeks of classes and one week of finals. And that is a pretty ubiquitous holiday on the Green. 
Thanksgiving offers ample time for reflection. No matter how students celebrate, I think we all treated ourselves to a sigh of relief as fall term came to a close. It's been a fun, busy ride, and the opportunity to catch my breath left me profoundly grateful for this term. 
With this one term's worth of experience, I hope to offer some relevant advice regarding freshman fall at Dartmouth. 
No. 1

Are you glad you came to Dartmouth?

Or, as I would have phrased this one year ago: "Are you happy with your decision?"

Allow me to preface my answer with something I truly do believe: there is no one right decision. There may be a couple wrong ones, by which I mean schools that don't align with your interests or intentions. Considering that the college process is intended for students to find a place that is right for them, it seems most important to identify schools that do work for your intentions and apply to them. Dartmouth was the school that best fit my interests and intentions, so I am very pleased to be here. Dartmouth isn't perfect, but it can be a home if you let it. And that goes for any college that appeals to you! 

Yes. But it wasn't the soul-crushing missing I had anticipated (as a certified homebody). The people here are incredible… not only that, but making friends is relatively simple when everyone is far from home and eager for positive socialization. We can't be lonely forever, right? 

Dartmouth truly does create a "profound sense of place." It was difficult to compare "home" with Dartmouth, as Seattle's winding pavement and modern housing are so at odds with New Hampshire's stately homes blanketed by leaves in the fall and snow in winter. The strangeness of attending college on the other side of the country made the term feel like one big adventure. I eagerly documented the changing of the seasons and best coffees I could find, gleefully exchanging updates with my family. Though I wasn't with them, we were definitely included in each others lives. 

No. 3

How cold is it really?

I'll plead the fifth until winter term. I don't think I've earned an opinion yet. 

College offers reflective opportunities left and right. In between walks to classes or while studying, I occasionally consider what exactly led me to Dartmouth. I've certainly done lots of soul-searching for this blog in my attempts to provide authentic advice... and still haven't arrived at any single answer. While many students credit "Dimensions", "the people," "the academics" or "school culture" with their decision to attend, we've all got far more reasons than that. Just as college admissions officers don't merely look at our test scores during admission (thankfully!) or esteem our characters based on grade-point-averages, students often transpose their college options with an equally wide range of "holistic" criterion. I arrived here on the good advice of my loved ones, the surprise and gratitude I felt for the opportunity, and dozens more reasons that my "Why Dartmouth" essay didn't even begin to cover. 

No. 5

My only real advice...

Who knows why we all end up where we do? But as college admissions season reaches its final month, I'm sending you all incredibly good wishes. You will be fine no matter where you go! And, if you decide Dartmouth is the place for you, then I look forward to meeting on campus. 

Now, having donned my Dartmouth skiing cap, 'tis time to settle down for a long winter's nap. 

Happy Thanksgiving to all, and to all a good night!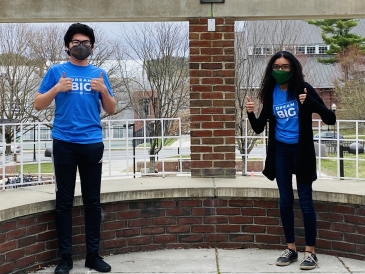 Here is an inside look on the culture of Dartmouth through the perspective of a low-income first-year student! I talk about professors, financial aid, and offer some pieces of advice!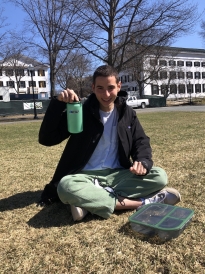 Spring has sprung in Hanover and the term feels like it's really getting off the ground with classes starting up in full swing, warmer weather, and the occasional muddy day.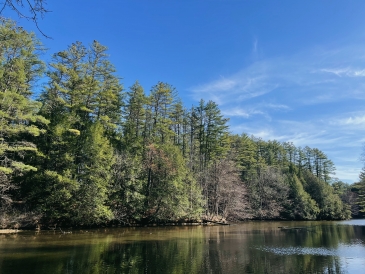 There is never a dull moment at Dartmouth! One of the main reasons why the College is so special is our unique D-Plan, which operates on the quarter system.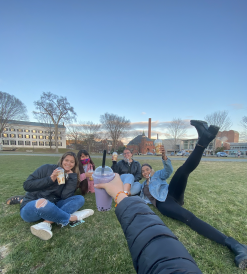 Wondering what a two-course term at Dartmouth is like? Well, here's the scoop!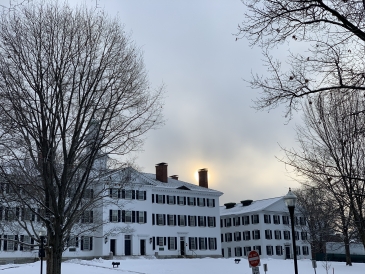 This one's for you intrepid, amazing prospective students!


For the students who want to start looking into colleges --- here are some resources that helped me learn more about the colleges I was interested in and wanted to continue looking into!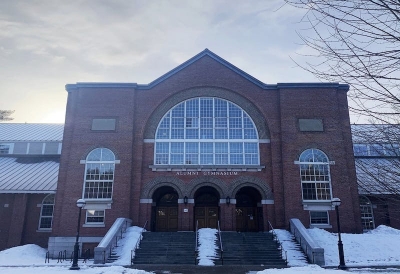 Exercise is a crucial part of a healthy lifestyle. Here are some ways to stay active at Dartmouth.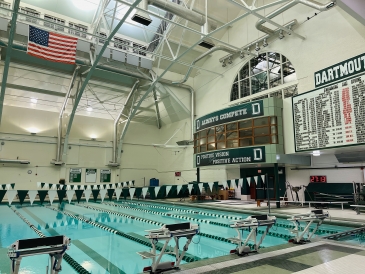 Dartmouth is home to 35 Division I varsity teams, 33 club sports, and a variety of intramurals, so I assure you that there is a place to get involved here for student-athletes of all levels.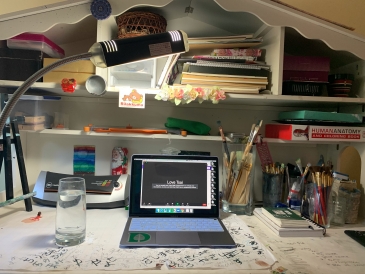 Here are some questions that I've personally had for other people this term or questions that I've been asked, along with their answers!