« All Posts by this Blogger
Small Class Sizes Shine in Workshops
You've all heard about Dartmouth's small class sizes. Those '24s currently enrolled in their freshman year writing seminar have already glimpsed the opportunities offered by less-than-15-person courses. 
In my freshman year alone, I took classes that ranged from 8 to 100 people. Common introductory classes—like Econ 001: The Price System, Computer Science 001: Introduction to Programming and Computation, and PSYC 006: Introduction to Neuroscience—are commonly full to the brim, whether they take place in a lecture hall or over Zoom. In fact, this term's virtual format has allowed professors to take on additional students, which makes it a little easier to find places in these widely popular courses. 
These large courses are excellent. They efficiently take upwards of 100 students on a simultaneous journey through the foundations of an area of study. In introductory courses, students interested in pursuing the field in question quickly accumulate necessary skills for continued study. And those students who took the class for reasons of interest rather than major/minor coursework receive a phenomenal overview of the subject and leave with what feels like far more than ten weeks' worth of information. 
That said, once you start to specialize in your chosen area of study, small class sizes are an enormous advantage. 
I'm currently enrolled in two creative writing classes, both of which are workshop-based and have an enrollment cap of 10 students. I hadn't intended to take both CRWT 020 (Intermediate Fiction) and FILM 033 (Screenwriting I) at the same time, but after a year of applications, I was admitted into them at the same time. Which I can only describe as a fun coincidence.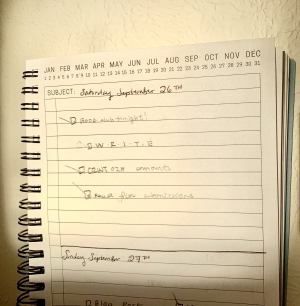 My parents are perhaps a little tired of my hurrying to the dinner table after a long day of work, cheerfully announcing, "I really don't think I should be allowed to have this much fun in college!" Truly. In the first, I'm attempting to finish my current book; in the second, to write a feature film script. I try to write 10-20 pages a day, which depending on the amount of inspiration hiding in my Spotify playlist or the strings of my ukulele can take anywhere from three to eight hours. 
But I love the work. 
I've taken small classes before, but I'm relatively new to the workshop format. Every week in CRWT 020 we devote lots of time and energy to our own projects and to the work of our peers, which is submitted to workshop on a rotating basis. Every class, two students each receive an hour of feedback from a professor and classmates who have closely read and edited their work. 
After my first workshop session, I was near to bursting with gratitude. There are tons of workshop spaces scattered throughout Seattle for writers, of course. And my incredible grandmothers are always willing to give my work a read. (This is an act of immense charity that no thank-you note can ever compensate for, considering the fact that they've been volunteering for the position since I was fourteen and not endowed with any understanding of plot or purpose.) I've spent the last six years writing books and have enjoyed a sum total of perhaps ten readers. Ten readers I love very much and, again, who deserve wheelbarrows full of thank-you notes! 
But you can imagine my surprise at entering a (Zoom) room full of people who had read and edited my work with a fine-toothed comb, collected dozens of notes apiece, and pushed them all into my hands. I was over the moon. After just one workshop, my work has markedly improved. 
The same goes for my Screenwriting class.
I have for a long time denied my instincts to pursue creative writing as anything other than a much-loved hobby. After all, I've lost money on every book I've (self-)published, mostly because I can't bear to charge anyone for my work. It is already an immense privilege that they read, and an enormous bonus if they send me a quick email with their thoughts. But these classes have shown me the unbelievable talent of my peers and knowledge of my professors. These courses remind me of the incredible opportunity I have been offered by Dartmouth to transform the work I love best into my life's work. 
You can find these small classes in every course of study offered by Dartmouth. Whether they're workshop-, lecture-, or discussion-based, they offer unparalleled opportunities for specialization and improvement. 
My advice: When a small class that matches your interests comes your way (which it will) take it! In these classes you learn not just about the field, but your place within it.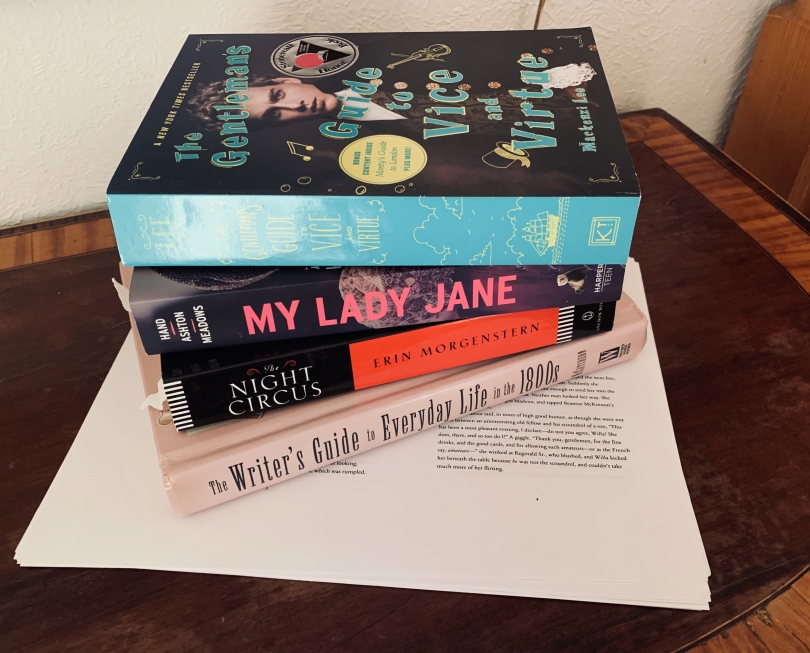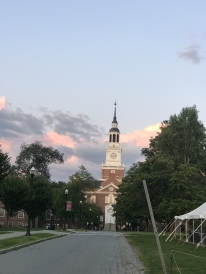 People, such as myself, often use sophomore summer to take a two-course term, which allows for a greater enjoyment of the term.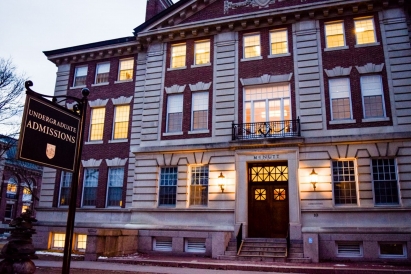 One of the first projects I'll be working on is reviewing our content and messaging for international students.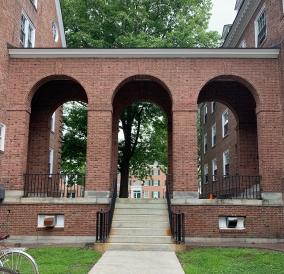 Dartmouth is known as a liberal arts college (LAC), but what does that mean?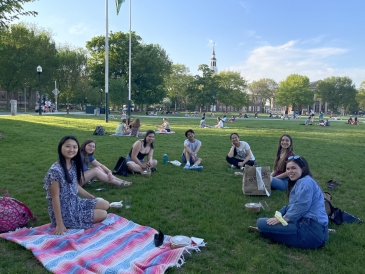 When I entered college, I was super excited to join The Dartmouth news staff, which is, fun fact, America's oldest college newspaper. Journalism is an awesome way to grow as a writer, hear stories, work on a passionate team, and report the truth!

I highly recommend Comparative Literature 39.10: European Fairy Tales, or, as I affectionately refer to it, "the fairy tale class."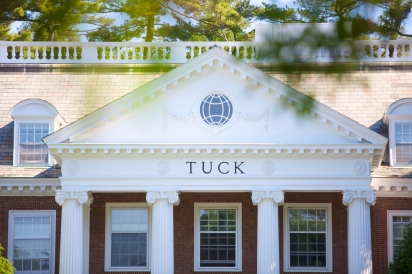 Although I'll be engaging in a variety of programs this summer, I wanted to first introduce the Tuck Business Bridge program, which I spent most of June partaking in!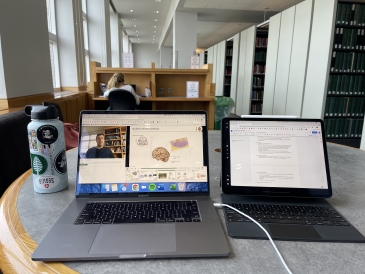 When I was applying to colleges, I absolutely loved watching 'A Day in the Life'-style vlogs. I wanted to share what a typical Monday at Dartmouth is for me to show there is truly never a dull moment here in Hanover, New Hampshire!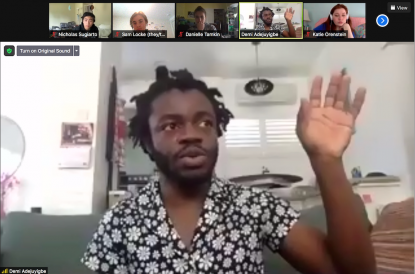 At Dartmouth, you have a unique opportunity to talk to really, really cool people. And, if they're not coming via official Dartmouth programming, you can invite your own speaker!

I've taken nine classes (three/term) ranging from international development to education to economics. I can't believe this term will wrap up my freshman year. Come learn about my English, psychology, and math classes I'm taking this spring!