You are here
« All Posts by this Blogger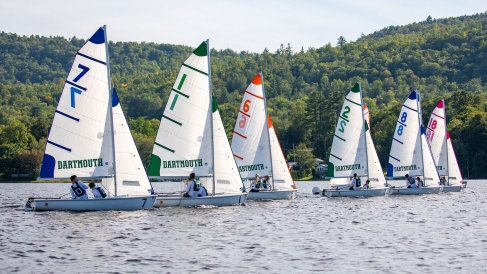 Sailing at Dartmouth!
One of the best things about Dartmouth are the many opportunities to learn exciting new skills with your peers. From skiing classes to racquet sports to dance groups to swimming, Dartmouth's superb athletic facilities and unbelievably talented athletes combine to create an incredible environment for anyone looking to learn something new.
I've long wanted to take a Dartmouth athletic class and leapt at the chance to join summer sailing. Taught over five weeks in addition to academic classes, the course brings beginners out to the Dartmouth Yacht Club on Mascoma Lake, a short drive from campus.
What do you do with ten students who've never sailed before? --Get them in a boat, of course!
We started off in a Rhodes '19, a sailboat large enough to hold a handful of students and one instructor. Also, comfortingly, weighed down so much by its heavy keel that even I couldn't tip it. (I wasn't exactly a natural; I was so taken in by the view that I tended to forget I was holding the rudder.) On the Rhodes we learned the literal ropes: how to pull in the jib and tighten the main sheet, when to tie sinuous figure-8's and when to cleat, how to determine whether the sail had enough wind and how to coax more speed from a luffing canvas.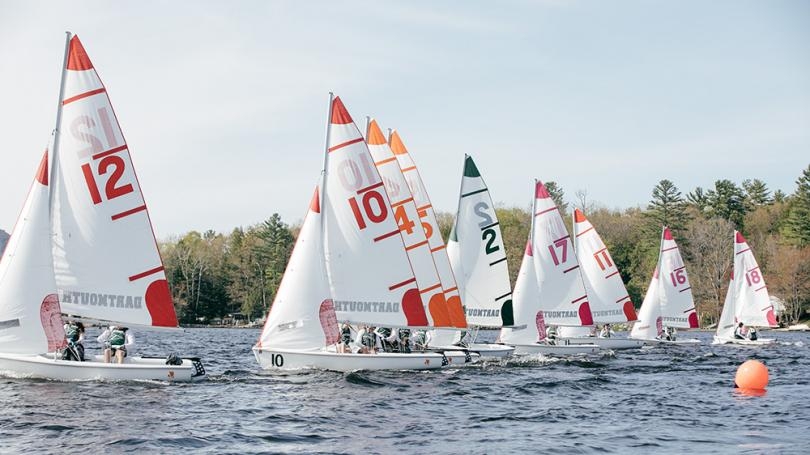 As the lessons progressed, my peers and I moved into smaller boats. FJ's, big enough for two people, were my personal favorite. I liked both the amount of control each person had in the boat and the collaborative element of a two-person, versus one-person, crew. We also sailed Lasers, sleek one person racing boats with their signature pop of red on the sail.
By our final class, everyone knew how to sail each boat, and we all hopped into our favorites for a celebratory race day. If you'd told me at the start of class that I'd end the term tacking around bright orange buoys, throwing out the jib and coaxing it back in as we came perilously close to capsizing in the fascinating tips which are a hallmark of the sport, I would have laughed and probably dropped the rudder again. Race day weather was perfect, with big gusts of wind and a New Hampshire-blue sky. While I don't think I'll be tapped to join the sailing team any time soon, I'm so glad for the opportunity to have taken this class! I'd highly recommend it to anyone interested in the sport or simply spending a few hours a week on the beautiful lake.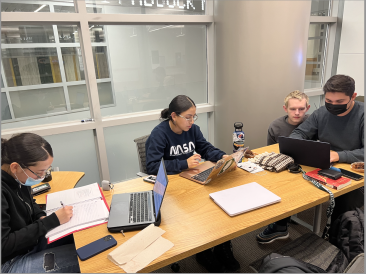 As I am reflecting on my experience with COVID-19, I want to discuss my support system on campus.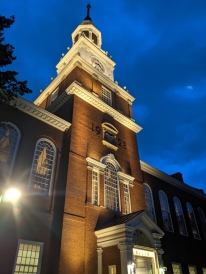 I've wanted to blog about my favorite spots around campus for some time now, but it takes time to explore this magical place!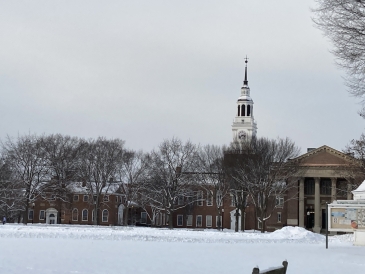 I am not joking when I say I am not made for the winter. Come check my experience thus far!
Antônio Jorge Medeiros Batista Silva
2025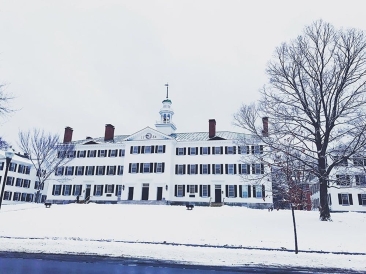 Here are my first experiences of winter term as a freshman.

Brandon Mioduszewski
2025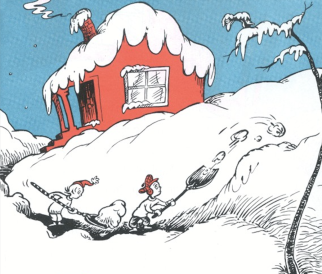 An exciting Dartmouth tradition takes an unexpected turn!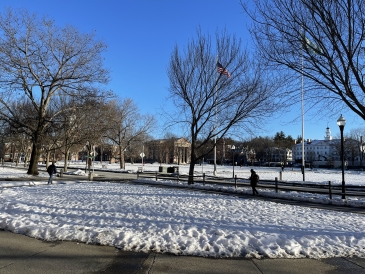 Thus far, Winter has been an ADJUSTMENT to say the least, but it's an exciting and fun one! Read on to find out more!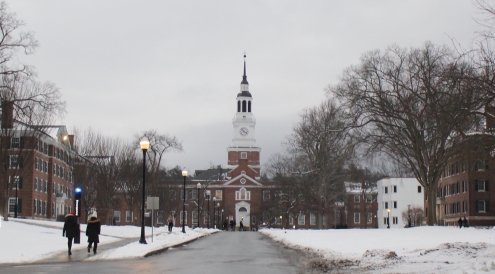 As someone coming from a warm state, the idea of cold winters was frightening as well as fascinating. After a few days on campus, I learned winter was only the latter. Read on to see a few things I've learned from my first winter!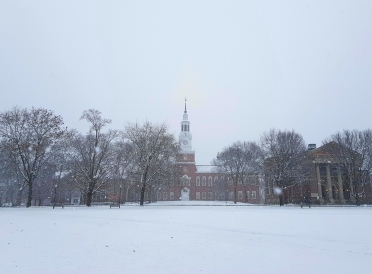 Let's hear what the winterim experience was like on campus from international students!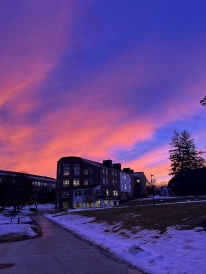 I'm excited to share with you guys what classes I'm taking this term, surviving the intense cold!