« All Posts by this Blogger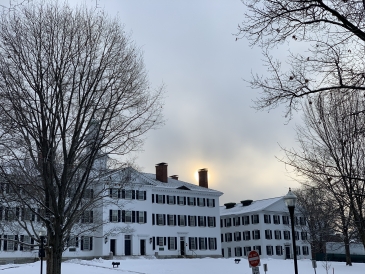 Prospective Students: Connecting with Dartmouth's Campus
As we approach another Dartmouth spring, I'm reminded of a scant two years ago when I visited Dartmouth as a prospective student … and of all the colleges to which I entrusted my academic history and hopes without ever setting foot on campus. 
Whether you're a junior beginning the college application process or a senior awaiting Decision Day, it's none too easy right now to get a sense of different colleges before or during application season. I know a bit about that: I visited only a small handful of schools pre-application season. My family and I decided I would visit any other schools once I knew where I'd been accepted, and even then, I visited only my two favorites.  
Throughout application season, virtual tours were invaluable. My mom and I sat at our dining room table, shoved away enough random papers to make room for the computer, and leapt into 360-degree panoramic views of arched walkways, gorgeous spires, summer weather, and smiling students. 
Throughout the college process, there were schools I seriously considered attending and to this day have not visited. Which, by the way, is really common! 
All of which is to say, in a way the pandemic emphasizes the incredible resources Dartmouth has for prospective students looking at the school but unable to visit. I did participate in Dimensions and really enjoyed it, but the rain that weekend rivalled Seattle's, keeping us largely inside. Due to our tight flight schedule, I also had to miss a few events. On the whole, it was a whirlwind that helped paint a portrait of the school, but didn't end up being the deciding factor for my attendance. That was the people, the friendly conversations, the email exchanges, the alumni interview. My love of campus itself came once I arrived for freshman fall. My point: the connection to campus itself is important, but it's okay if it's secondary. Almost universally, people say of Dartmouth that despite its gorgeous views and beautiful campus, the people make it feel like home. That's absolutely true!
So here's what I recommend, based on how I cobbled together an impression of Dartmouth well before becoming a '23.
Most of these resources are accessible via admissions.dartmouth.edu (where you found this post!)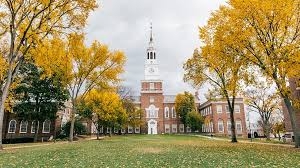 Pre-recorded virtual tours!

 As I mentioned, not only are Dartmouth virtual tours helpful, they save a lot of flights/driving/walking (campus is big, after all!) while providing a stupendous sense of what it's like to be on campus. Plus, Dartmouth students provide helpful commentary throughout! I just took the tour again myself and it's absolutely fantastic. Not only is the weather great, it really does paint an excellent portrait of campus. If you haven't taken the tour already, I highly recommend it! You start off on the Green, which is the heart of campus – if you enroll as a Dartmouth student, you'll like as not find yourself there at least once a day. So, as you take the tour, imagine yourself in each of the locations. These aren't airbrushed, carefully curated bits of campus – they're real places you'll visit often! 
Live Virtual Campus Tours!

 These are just plain brilliant – I adore this new offering by the Admissions Office. 60-minute tours offered by current students allow for prospective students to register and participate, in a live, immersive virtual experience with some amazing Dartmouth tour guides. 
This blog!

 My brilliant co-writers provide insight into almost every corner of campus. As an applicant and student, I've found their advice so helpful. 
Virtual information sessions!

 These are a hallmark of Dimensions and lend themselves incredibly well to a virtual format. When visiting campus, there's only so much time to attend sessions, fascinating though they all may be. But now thanks to the virtual format, you can attend Financial Aid Sessions, Community- and Identity-Based Student Panels, Regional 'Deeper Dive' Sessions, and more. I cannot recommend these highly enough. I honestly wish I could have attended more events when I visited campus. This is your chance to explore Dartmouth and make it your own!
Students!

 You can attend student chats for a casual conversation with current Dartmouth students. I highly recommend attending a student chat or panel; or, if you know any current Dartmouth students, ask to chat with them! When I was applying, a high school friend of mine connected me with his sister, who was a Dartmouth student at the time. We chatted for an hour about her Dartmouth experience. I still remember that conversation because it was so important in my decision to attend. Since becoming a member of Dartmouth's community, I've had the chance to chat with younger friends as they've begun applying for college. These conversations are casual and honest, and you can have them with friends-of-friends, high school alumni, or any eager members of Dartmouth's network who are excited to share their experience with prospective students through the Admissions Office – just sign up!
I hope this post was helpful; in writing it my hope is that you realize the online resources are, from this student's point of view, incredibly true to the Dartmouth experience. Just because you can't visit Dartmouth doesn't mean you can't get a really good sense of the school and your place within it. I encourage you to sign up for as many events that interest you; they can provide a holistic understanding of Dartmouth and student interactions that will be invaluable as you begin or wrap up the application process!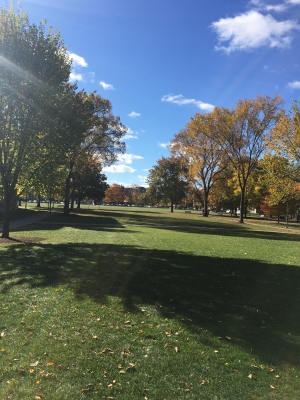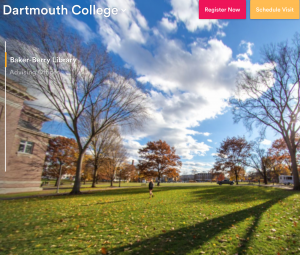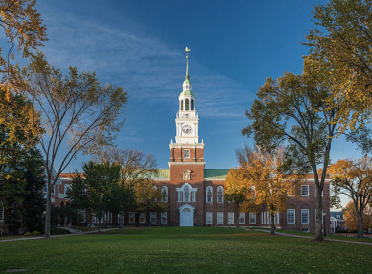 I want to utilize this blog post as a reflection on my transition into the College.

A list of my favorite aspects of Dartmouth, spelled out.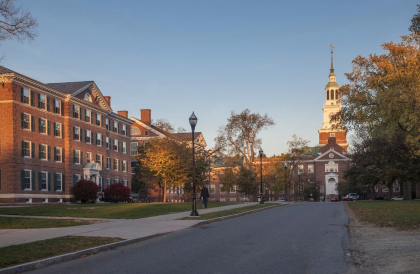 I want to utilize this blog post as a space to offer tips and advice to '26s, as they embark on their transition into their first year.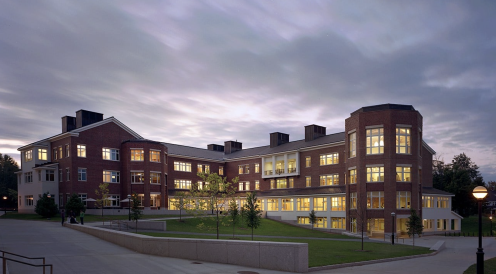 I am writing this week's blog post as I enter the fourth week of my summer internship with Breakthrough San Juan Capistrano.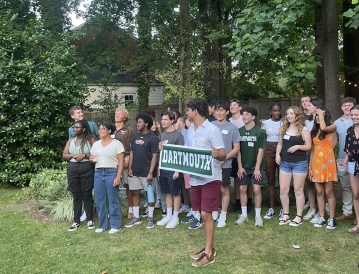 Being in DC this summer and participating in the Rockefeller Center's First Year Fellows program, I've been able to really see just how special the Dartmouth alumni network is.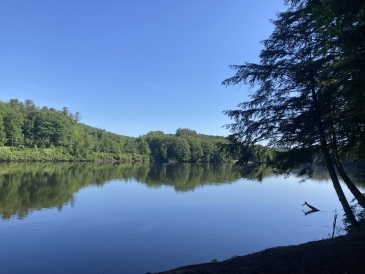 Here's Part Two of some Q&As for prospective students!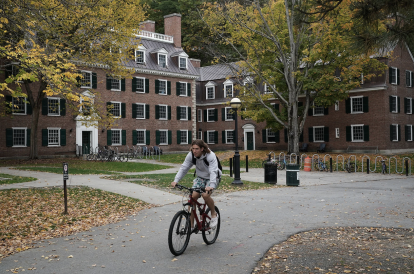 I am writing this blog post as I enter the third week of my internship at Breakthrough SJC.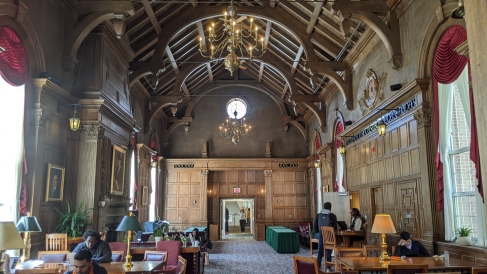 I'd like to talk a little bit about exploring your future career and the opportunities Dartmouth offers to guide you. What should you get involved in your first year? Let's use my first year as a case study!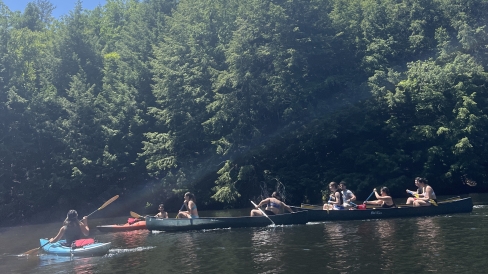 Let me tell you a little about a paddling trip I did with People of Color in the Outdoors (POCO), a DOC sub-club!