« All Posts by this Blogger
Please tell me she's not using snow as a metaphor
Yes, dear reader, I am! 
It's difficult not to think about snow at the moment. A quarter-turn of my head toward the window affords a view of a million snowflakes. The flurries are so free and full they suggest far more to come. Already the ground is obscured, snow swirling in a wintry embrace that gently demands attention. By shifting my focus toward the soft white drifts, the floating flakes turn my thoughts away from other things. 
I'll be honest: returning to Dartmouth in freshman winter carries not so much the tang of adventure as the knowledge of beginning a second ten-week journey. The freshman class, a bit more seasoned this time around, seemed at first to lack the bustling energy of fall. Rather, we've taken a few days to adjust to our return, to Dartmouth as our intermediate home and this winter as our new environment. 
Remember in Narnia, when Lucy convinced her siblings to follow her through the wardrobe, at which point she had already visited the wintry wonderland and was a tad wiser about her surroundings? Less enamored and ready to explore? 
Lucy, you're a girl after our own hearts.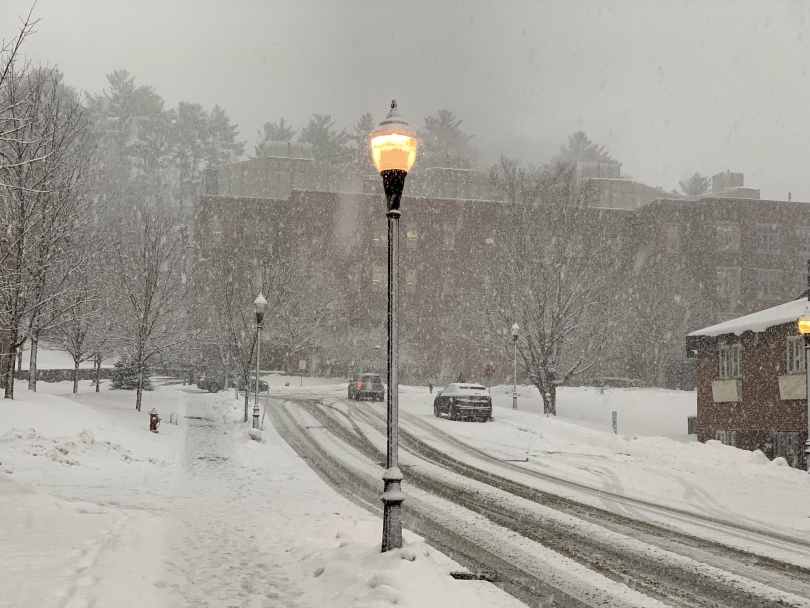 Dartmouth is a veritable winter wonderland full of fun people and crammed with equal parts studying and merriment. But when I first arrived back on campus, I cherished every hour of sunlight and thought constantly of home. My first day of classes was spent reminding myself how to study. Slightly restless, I wondered whether I had done right in returning, or whether winter term was impossible. What if I wasn't smart enough? Or I'd stopped caring about schoolwork? Or I was no longer cut out to be here? You get the idea. I had springtime on my mind and hadn't yet found my academic footing. 
And then came the snow. Despite a sunny morning, campus was hidden under snowflakes upon snowflakes by afternoon. More pressing than my need for a hat was the realization that the snow came just as I began to feel more comfortable with returning. It swirled around me, reminding my senses of the season… and my mind of the task at hand. 
Cue the metaphor. I'm sure you've received brochures reminding you of Dartmouth's "profound sense of place." And it's true. Being at Dartmouth, similar to being surrounded by snow, turns my attention to my surroundings. The snow offers a visual example of Dartmouth's effect: it is a catalyst for focus, a renewed sense of gravity and purpose which fortifies students for another term. 
So here we are, snow and all, hopeful as we return our minds to textbooks, lectures, friendships, and Dartmouth itself. 
Thinking back, this winter has been a whirlwind. I wanted to use this final blog post as an opportunity to organize my thoughts and share some reflections as I move into my final term!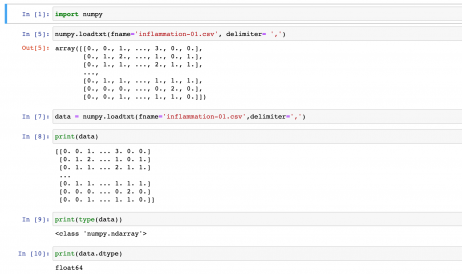 One of Dartmouth's programs that I have had the pleasure to take part in is the Women In Science Program!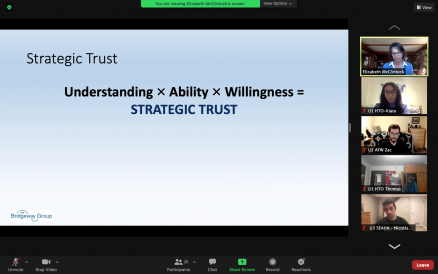 This week, two organizations, the Dartmouth Coalition for Global Health and Great Issue Scholars, hosted a global health simulation!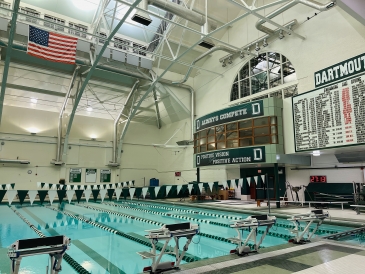 Dartmouth is home to 35 Division I varsity teams, 33 club sports, and a variety of intramurals, so I assure you that there is a place to get involved here for student-athletes of all levels.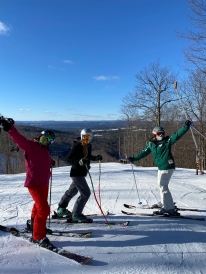 You may be wondering, how can I possibly stay entertained during the long, cold winters in Hanover? Read on to see my four favorite activities!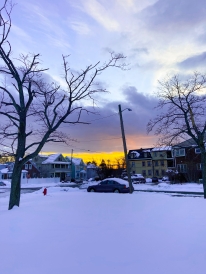 Here's an average day in my life as a remote student!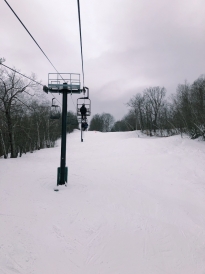 This week, I finally got the chance to head over the Dartmouth Skiway for the first time ever.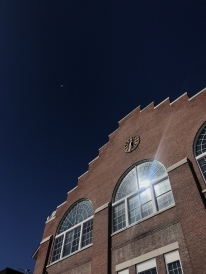 Though my mental health has hit rough patches during the past year, I have found ways to navigate it with the help of the Dartmouth community.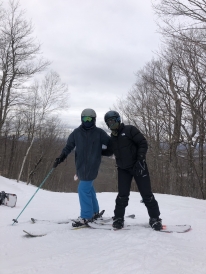 Wow. This term absolutely zoomed by despite being packed full of memorable moments: from skiing to research to fascinating classes to new interests.