You are here
« All Posts by this Blogger
"Nothing Great Comes Easy"
The Dartmouth alumni network is famed for its enduring commitment to our school, its members easily recognizable by fond remembrances of undergraduate years or faded green hats with an embossed pine. Importantly, though they often speak highly of Dartmouth, alum manage to blend nostalgia with innovation, their efforts directed towards not preserving their own Dartmouth experience but altering it so that Dartmouth is poised to enter each year with its history firmly in the rearview mirror. It is referred to, challenged, considered deeply, and preserved where it belongs, that our successes and shortcomings might serve as encouragement for future generations. 
After all, our school is a hub of innovation. Commitment to our future begins well before graduation, when future alum are still students. Dartmouth students are cognizant enough of their task—as I see it, to meet the world's greatest challenges with brightness, hard work, and respect for others—that they do not allow it to dictate our collective future. 
Key to the continued innovation which bridges present and future on the Big Green and globally are student voices, which cheer round the annual bonfire and welcome new ideas with open arms. So too do they perform the critical task of challenging decisions made by the administration so that only the best might be implemented as part of our legacy. Deeply invested in Dartmouth for far more than four undergraduate years, students devote time and care to considering every action taken by the school. It is this intelligent feedback loop, one informed by Dartmouth's thousands of students who have collected millions of experiences, that pushes our school to put its best foot forward with every decision. By bringing bright young minds together, Dartmouth invites a council of the world's future leaders to shape Dartmouth today.
I am continually impressed by the thoughtful voices of our community. Whether around cozy tables in First Floor Berry, over sweet pastries from KAF, swirled in errant snowflakes, or sat on a bench overlooking the Green, student voices are not idle. More recently on such platforms as Unmasked, Facebook, and through numerous petitions, students have banded together to prove the strength of our community and commitment to Dartmouth's present and future. Recently Dartmouth athletics made the incredibly difficult decision to "reduce the number of varsity teams to 30 through the immediate elimination of men's and women's swimming and diving; men's and women's golf; and men's lightweight rowing." Shortly after, Dartmouth students recieved a petition calling for change from Dartmouth Swim and Dive. It asked that students demonstrate their solidarity with these teams, support which can be provided to the administration in a call for further action. This is the sort of open discussion which is shaping higher education and society today. Bred not out of contention but concern, by asking students and administration to have these difficult conversations our community elevates itself. We chase one another's tail in an upward spiral, challenging one another to reach better and better decisions til we reach a place of mutual satisfaction. 
I dare say these conversations, even difficult as they are, are heartening. After all, as Edmond Mbiaka put it, "Nothing great comes easy, and nothing easy can ever equate to greatness." By inviting the voices of all members of our community we ask ourselves to become greater, to put forth a Dartmouth of which our future selves can be proud.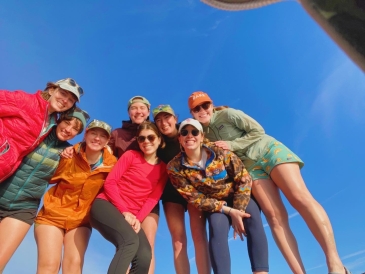 Over Winterim, I went on a college-sponsored trip to Catalina Island!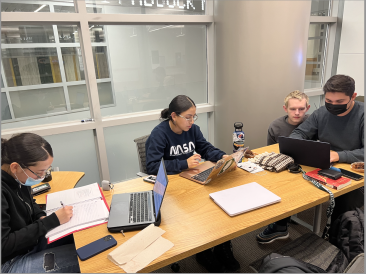 As I am reflecting on my experience with COVID-19, I want to discuss my support system on campus.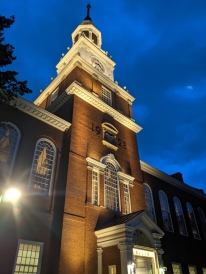 I've wanted to blog about my favorite spots around campus for some time now, but it takes time to explore this magical place!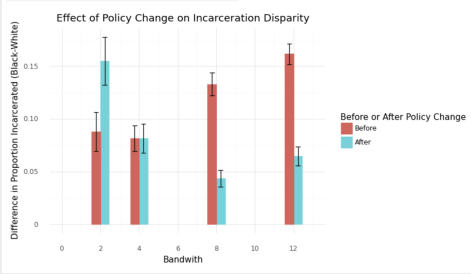 As is tradition for every term, I like to introduce the classes I'll be taking so that you can get a better idea of what courses are available at Dartmouth!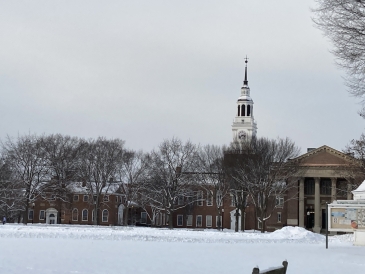 I am not joking when I say I am not made for the winter. Come check my experience thus far!
Antônio Jorge Medeiros Batista Silva
2025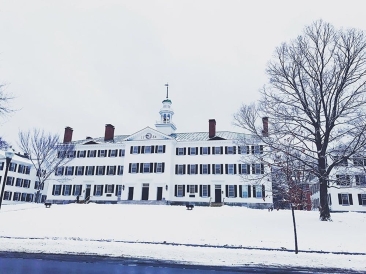 Here are my first experiences of winter term as a freshman.

Brandon Mioduszewski
2025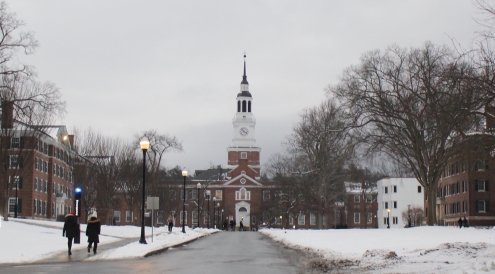 As someone coming from a warm state, the idea of cold winters was frightening as well as fascinating. After a few days on campus, I learned winter was only the latter. Read on to see a few things I've learned from my first winter!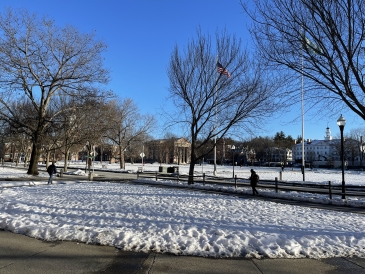 Thus far, Winter has been an ADJUSTMENT to say the least, but it's an exciting and fun one! Read on to find out more!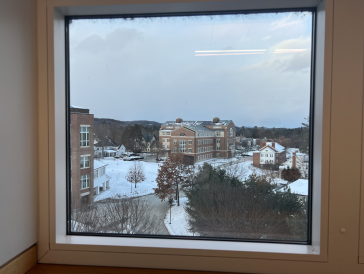 In this blog post, I will be giving you a preview of every class that I am taking and my perspective on all of them.