« All Posts by this Blogger
Meet Bethany: Nature at its Finest
Hello everyone!
If you're a high-school senior, you've likely arrived at this post looking for real advice. Out of respect for your focus, I'll help you out: this article is intended for those of you who maybe need a little break and some pretty pictures. And if some advice snuck in here, well, you're welcome to have that too.
Now, some background: the flower shop just down Main Street in Hanover has a tradition of giving away free plants to all incoming freshmen at Dartmouth. I have never seen so many individuals carrying plants before Orientation Week, at which point the habit became ubiquitous.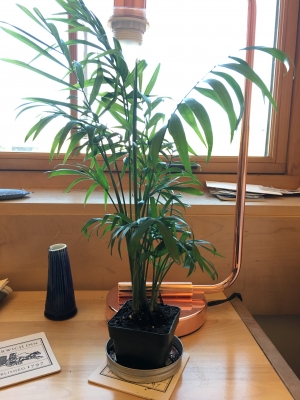 Not long after I installed my plant on the window sill, a friend visited my room, approved of the leafy creature, and promptly asked its name. I responded with typical wherewithal. "Um—Bethany?" 

I kid you not, this is the type of conversation Dartmouth students have. I love it here. 

A visit to any of my friends' rooms reveals at least one potted beauty, and one neighbor installed a flat of succulents which is the envy of us pseudo-gardeners. It's ironic that such a significant number of students keep evidence of nature in their rooms, considering that a look outside my window fills my vision with dozens of trees. 

I'll admit, during the application process nature was not wildly high on my priority list. Yes, I love having access to the flora of both coasts. But living in Seattle taught me how to find nature without necessarily being immersed in it.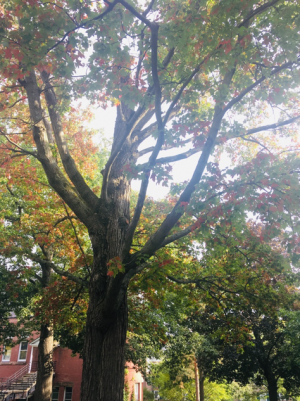 Cue Dartmouth. From our first day on campus, first-years were truly immersed in the natural phenomenon known as Trips. That's another story in itself, and one I hope to tell in another post, but for now just know that Dartmouth doesn't mess around when it comes to nature. 

The best part of this "big green" relationship is that you can be as one with nature as you like. In my time on campus I've met people who are just waiting for the first blizzard so they can strap on skis and obey the whims of gravity. Others content themselves by laying on the Green to better absorb the fickle sun of our lingering halfway summer. 

At Dartmouth, nature is like a distant relative you're expected to hug whether or not you recall ever meeting them. Because, you know, it's good for you. Whether you're coming from the city, the country, the forest or the fields, Dartmouth offers you nature. 

In every walk between classes, early morning café pilgrimage, or nighttime breeze if you choose to leave your window open, the natural beauty of New Hampshire provides a sense of comfort and perspective. 

Before I arrived, higher education seemed synonymous with stress. A wonderful, amazing opportunity, yes—but would I be marooned in a library all hours of the night?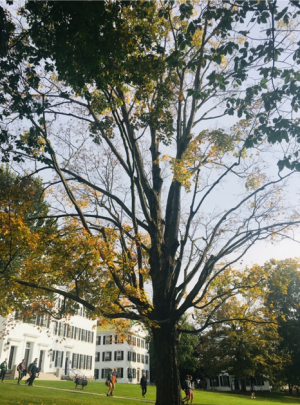 I am more than happy to offer my experience so far to applicants wondering the same question. Yes, you're expected to study in college. But no, I have not pulled any all-nighters yet and if you find me in the library with a sleeping bag, I'm definitely not studying-- just waiting for KAF (King Arthur Flour cafe) to open. 

At Dartmouth, students work, live, and play. They walk ten minutes into Vermont, buy fresh produce from Dartmouth's Organic Farm, and yes, wait for that first blizzard. I assume that the reason we all keep plants on our sills, bundle up and go out rather than bundle down and stay in, linger on the Green, and stargaze is because it reminds us that there is so much more to college than studying.

If you're interested in Dartmouth for the academics but hesitant about your ability to call it home, take it from someone who's been there. There will always be a place on the Green, a seat beneath a tree, and a patch of sunshine waiting here for you. And probably a few snowflakes, but we'll save that for another time.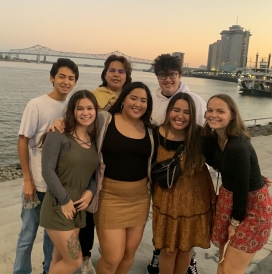 But at the end of the day, when people ask me what my favorite Dartmouth memories are, I'm always thinking about the place. Ice skating, pink sunsets, riverbanks, or canoeing? That's my highlight reel.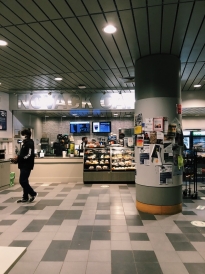 In a world where proper social distancing is so important, Novack Café has fulfilled a unique desire for current on-campus students; it's a place to study, hang out with friends, and grab a snack—all while staying COVID safe.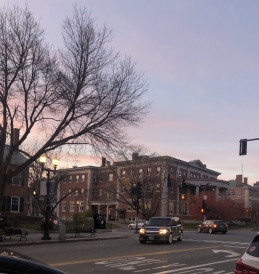 The last week of October was especially ~spooky~ as I was able to find more time than usual to enjoy my weekend with friends and the small-town-charm of Hanover.

While the student body at the College may be relatively small, students here recognize that their vote can hold a lot of weight in New Hampshire, a classic swing state.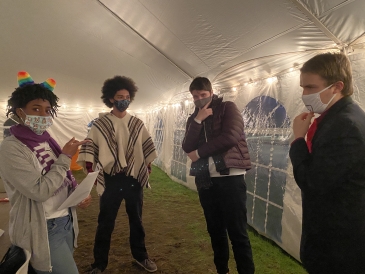 After walking around campus all day in eye-catching attire, we headed to a Murder Mystery night hosted by Phi Tau (a fraternity) in one of the tents scattered around campus.

On Friday, a few friends and I decided to take part in an event held by Collis After Dark, which organizes a lot of the student programming on-campus.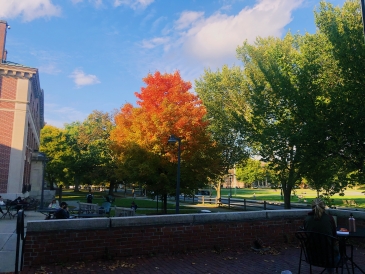 My personal visit to Dartmouth was a huge factor in my decision to apply, so in honor of Week 7, I hope this blog post can virtually illustrate some of what Dartmouth has to offer in seven images – worth 7,000 words!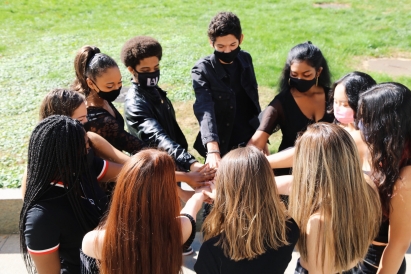 As a member of multiple performance groups on campus, I thought I'd give you a bit of background info on the opportunities here and discuss what we've been up to!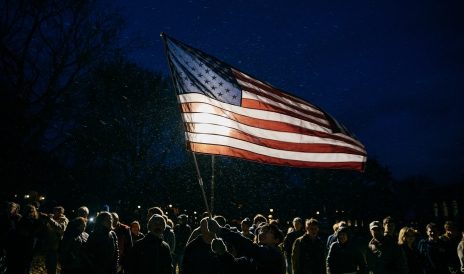 In honor of Veterans Day, I was able to interview student veteran Eugene Lovejoy '22 to hear about his experiences in the United States military and as a Dartmouth student. Read on to learn more!