You are here
« All Posts by this Blogger
Let's Be Honest
Dartmouth may be your dream school, and you might be over the moon with gratitude to be staying in a gorgeous autumn-leaf strewn campus beneath a perfect blue sky. But be that as it may, adjusting to college life right now isn't easy.  
On Unmasked (an anonymous app where students can raise questions, ask for help, and share advice and support with one another on a kind and affirming platform), I've noticed comments like this: 
"I'm struggling. Any words of advice? Or something uplifting?"
"Anyone wake up and just don't have any motivation?"
"I really don't like where I am."
"Feeling lonely."
"Feeling sad for no obvious reason, any tips to get back to 'normal'?"
"So behind in school … overwhelmed and exhausted"
"Everything I do is inadequate and I'm so tired"
Threads of sadness, exhaustion, and loneliness have proliferated on this app since the start of school. I believe this is not a reflection of Dartmouth, or of the students, but of the circumstances. 
For the record, it is certainly possible to be having a wonderful time at school right now, and if you are, I'm thrilled for you! 
But if you aren't, it's important that you recognize you are not alone. I know it's hard to admit the reality of these feelings, but all these worries about being "inadequate" are normal, especially when entering such a prestigious school. But I was fortunate enough to work as an Orientation Peer Leader for the incoming '24s, and I've met enough of you to know this class is exemplary. You've been hand-chosen from around the world to create an amazing class. 
As for feeling sad: that is normal too. You are under no obligation to feel cheery all the time. But if you find yourself mired in sadness, ask for help. Dick's House offers tele-counseling, as well as lots of resources online. The Student Wellness Center is flush with resources. Dartmouth Mental Health Student Union runs a remote peer support program which is available for any student. It's run by undergraduates who have had 40+ hours of training from the Counseling and Student Wellness Center. They are a confidential resource you can meet with either through drop-ins via telephone or Zoom, or appointments. As they say, no issue is too small! (Also, calling friends and loved ones can make everything seem better.)
Classwork. Let's be honest, Dartmouth is an Ivy League school. Classes are not easy. That does not mean that you cannot do them. You can. You simply may need to ask for more support than you had to in high school, or adjust your studying habits, or reevaluate your course load. Challenge yourself but not to the point of overdoing it. After all, as you've likely heard, your first term at Dartmouth includes an additional course: adjusting to college life.  
If something's getting you down, or you feel like you can't get over an obstacle in your way, ask for help. Your professors are here because they love to teach. They welcome your questions and have systems in place to support students. You simply need to ask, and help will be given. Dartmouth wants you to succeed. We're all cheering you on. 
As for loneliness: well, that is as real as it gets. I'm immensely grateful to be spending this time with my family. But as for friends, I've seen two since coming home in March. Socially distanced, masked up, still fun. Outside of that, I've resorted to a technological armada to keep close with the people I care about. And, though the initial adjustment was a little odd, I'm pleased to say it works! I've kept up with old friends and even made new ones over Zoom. Here are the rules I use, because it's not looking like I'll be returning to campus and seeing my absolutely wonderful Dartmouth friends in person for a little while. 
Go for it. I met a good friend of mine because she emailed me after a Zoom meeting we'd both attended. I was so surprised to receive such a sincere email expressing a want to be friends with me—a '23, sure, but still a stranger. And now our friendship is a super wonderful part of my life!
Keep it up. It's easy to let friendship fall through the cracks when conversations aren't organic or have to be orchestrated over Zoom. But that's where we're at, and as you guys know, chatting with friends is one of the best parts of the day. Prioritize speaking to your friends. 
Don't be secluded! Not a very tactile phrase, considering the strict distancing measures, but that's why I included it. Even during a normal term, it's easy to go full turtle-shell and forget to socialize. I can only imagine how easy it might be right now to dive into schoolwork. But if you're up to it, attend Zoom club interest meetings, Zoom social events, and anything Zoom you're remotely interested in! At the very least, you'll meet some cool people. 
I wish you all a wonderful week!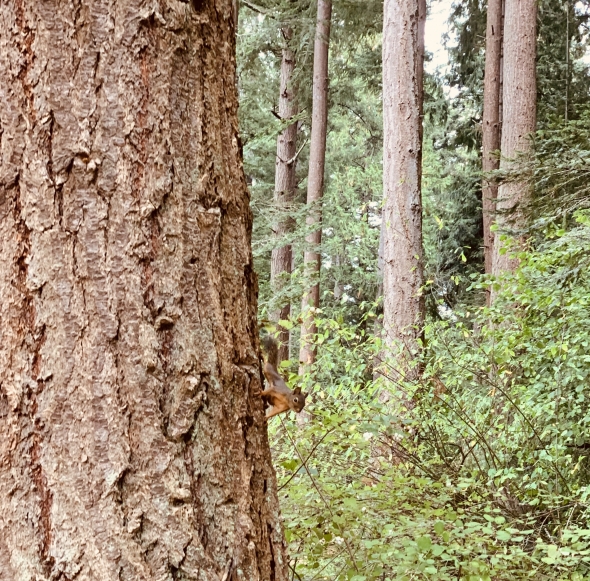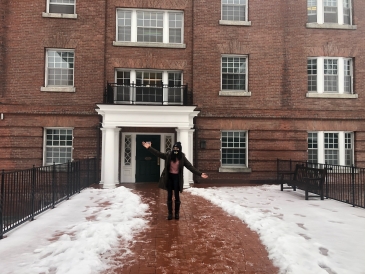 I have officially settled into my new dorm! Come take a peek at what residential life is like, and some opportunities that might come after the quarantine!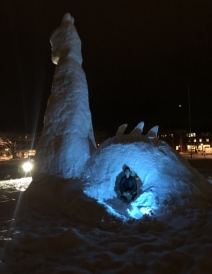 I was especially excited to learn that I would have a lot of control over my academic schedule this term, and I'm here to walk you through what that looks like for me!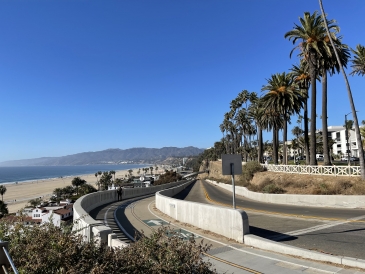 After a six week break, I'm back. My winterim was a fun mix of staying at home, binge-watching Survivor, celebrating the holidays, and enjoying the Southern Californian landscape, so I'm feeling refreshed to dive back into blogging!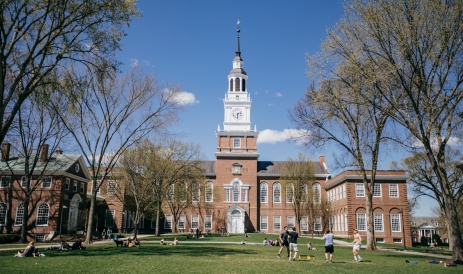 I'm starting my second year at Dartmouth, and I'm still really quite lost. But in a good way. And even then, I'm lucky that there are people here to help me along the way.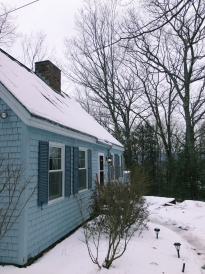 Winterim has zoomed by and I'm so ready to begin a new term, probably filled to the brim with classes, extracurriculars, and lots and lots of skiing, but—first—I'll give a little bit of info what I did over winter break.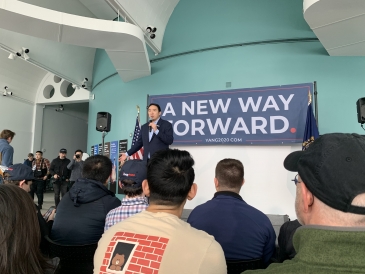 One of my favorite things to do as a Dartmouth student is going to all the various talks, lecture series, and events that the school holds throughout the year. Here's why!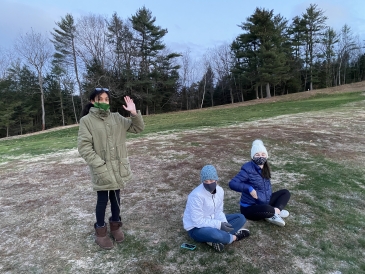 Here's a small update from my last day on campus, my "winterim" experience, and what you can look forward to for the rest of the term!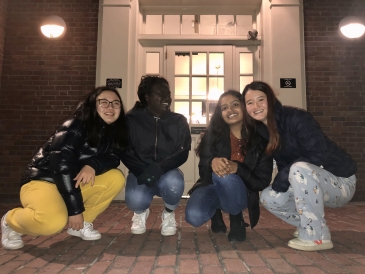 A school had to meet three criteria for me to consider it a "good fit": academics, location, and community. After researching about Dartmouth and visiting the campus, I realized that this school was not a good fit for me-- it was a perfect fit.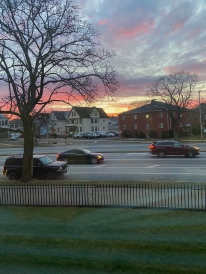 Winter quarter has begun and my life is extremely different from how it was this fall!