« All Posts by this Blogger
Keeping up with the Communities
I'd heard about Dartmouth's Legendary Community, of course, but it wasn't till I landed on campus for the first time that I realized how many fun subsets such a vibrant capital-C "Community" lent itself to. These subsets are built upon solid foundations like shared academic interests, group projects, a mutual love of The Office, or just a buddy with whom to visit Big KAF in Norwich, VT (that's "Big King Arthur Flour", as opposed to "Little KAF," Dartmouth's own brick-and-mortar location that was sadly closed at the start of the COVID-19 pandemic. To this day, visions of KAF pastries dance in my head. I dream of cinnamon scones.) 
Hopefully the '24s have gotten to interact with and join some of these little communities despite pandemic protocol, whether it's a GroupMe that brightens your day or a club that meets Wednesdays on Zoom. Today I'd like to share how important these communities are to me, when I'm on campus and, especially, when I'm not. 
Disclaimer: there are endless communities and groups to join at Dartmouth, so today I'll just be focusing on the ones I'm a part of. I've heard of so many incredible groups my friends are part of and plan to join those ASAP, so keep an eye out for updates!
***
First up are ready-made communities: classes! Over the last three terms I've made fast friendships with some incredibly lovely people whom I cannot wait to meet IRL. Connections have been sparked by funny Zoom messages, breakout rooms, and, of course, that moment when you take a sip of water at the same time as someone else and assume it's Meant To Be. While I haven't yet had the joy of sitting next to my classmates in a lecture hall and chatting in the spare moments before/after classes that I now spend sitting in cyberspace, putting my hair into a somewhat academic-looking ponytail, when else will I get to send fun fritzes for no other reason than that we're both wearing pink sweaters? … Anyway, these are the people that can make me excited for 6am Chinese class, who make group projects "a joy forever," and with whom learning is truly a pleasure. Brilliant professors + wonderful classmates is, I've learned, a winning combination in any medium. 
*Fritz = the friendly version of a "flitz" or "flirty blitz," in Dartmouth lingo. See also Zitz: a Zoom blitz.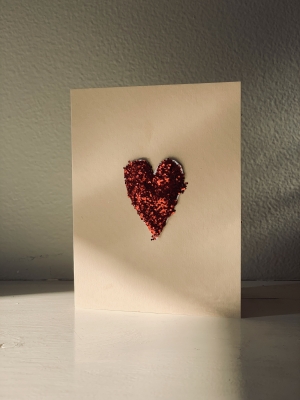 ***
Next up: extracurriculars!
(By the way, if you read that and thought, 'sports!': go you, but that is not where I was going. I am what on campus is called a NARP – non-athletic regular person. I was Face Timing a friend the other day and, as we both mourned the lack of motivation to keep to our routines, she asked a Most Brilliant Question: "Who are we trying to impress, anyway?" –I dare you to ask the same and see if your workout doesn't suffer.)
Anyway. Whatever you enjoy, extracurriculars have been one of the key elements of my social life the past eleven months at home. My writing positions for the Admissions Office have allowed me to interview some amazing—really, truly amazing—people. Getting to speak to these incredible students about their dreams reinvigorates the pursuit of my own, something that's transformed this time away from school into an opportunity rather than a setback. 
I also have kept in touch with Still North Books, where I worked last winter. It has always been my dream to work in a bookstore, so Still North is tremendously important to me. Seattle, sparkling hub of bookstores that it is, never seemed to have room for me despite lots of applications and as many unsolicited calls to local vendors. I cannot even express what a dream come true it was to spend my weekends surrounded by thousands of books. Since coming home, books have become a priority. They connect me to brilliant minds and loveable characters and heart-tugging stories and yes, sometimes, allow me to hide from reality for a little bit—or, if I'm reading something Victorian and am waiting for the pathetically romantic declaration of love, a long bit. Spending hours searching for the perfect book, putting in an order, and opening the box a week later has become a mini-holiday I declare every few months, with dazzling results.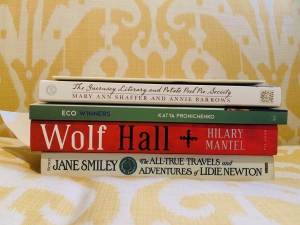 Lastly, I'm a firm believer in student organizations because, as we've established, I love Dartmouth people! This term I'm a member of Women in Innovation, a new club of the Magnuson Center. Whether it's learning how to send all-campus emails, spending meetings laughing with some absolutely incredible women, or attending speaker events with savvy Dartmouth alumnus at the top of their fields, this club has become an enormous part of my Dartmouth life and I wouldn't have it any other way. (By the way, if you're interested in Women in Innovation follow us on Instagram @dartmouth.wiin and keep an eye out for our emails!)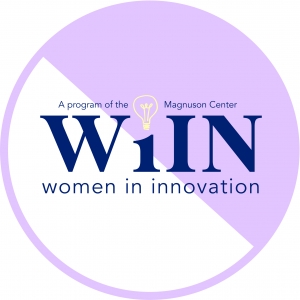 ***
Finally (because there is no better complement to academics + extracurriculars): play!
I hope everyone has something fun they can turn to this term. Whether it's ice skating on the Green (for those of you so fearfully and wonderfully coordinated), drinking coffee at sunrise, knitting, playing an instrument, writing lots of flitzes, or simply calling people you love, they're all wonderful. 
For me, it's friends and book club. The two often intersect. One of my wonderful friends had the idea to start a virtual book club at the start of 20F and it has quickly become one of my favorite traditions. Not only have I wanted to join one since reading The Mother Daughter Book Club over and over as a kid (where I learned the Keats quote above)—getting to read for pleasure and laugh hopelessly over lots of not-literary things is absolutely incredible. 
And, of course, friends. Though Facetiming my friends at school could turn me Dartmouth Green™ with envy (all that beautiful sparkly snow!) it never does. Just getting to see them and talk about Fate: The Winx Saga, ice skating, classes, green vs. earl grey tea, and all the rest of it, has made this term so much more fun than I ever hoped for.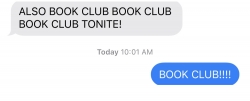 ***
I hope this blog post was a little bit helpful. If my communities don't look a bit like yours at Dartmouth, so much the better! And, whether your opinion on ice skating is easy as pie or currently clinging to a tree for support, it's all good. After all, who are you trying to impress, anyway? 
For the first time since the pandemic started, I have been taking all of my classes at Dartmouth in person!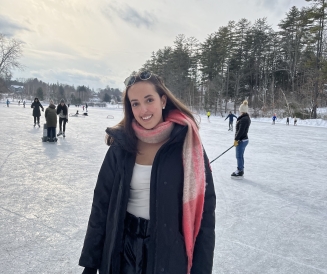 Now that it's winter, the outdoors offer plenty of opportunities for fun activities. This weekend I decided to go ice skating with my friends at Occom Pond.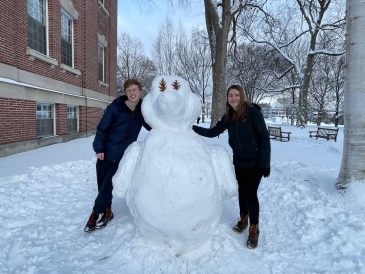 Before coming back to Hanover for the winter term, I definitely was taking my warm, southern days for granted.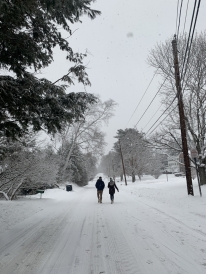 Lots to do in the Hanover Winters!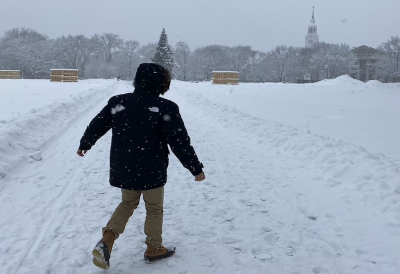 For those of us who come from homes with warm weather, winter in New Hampshire can be a shock. Three years into my Dartmouth career, I've figured out some ways to make the best of winter term—take a look!

I've never been a big fan of winter, but the fun activities Dartmouth has to offer during the season are nothing short of incredible.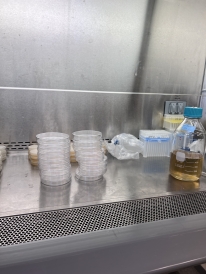 I've been contemplating, for all of fall term, what extracurricular activity I feel passionate about—what activity I'd want to dedicate significant amounts of time towards. My conclusion was science research!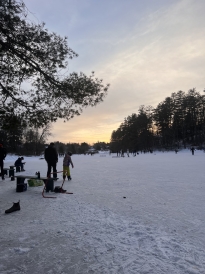 Over the weekend, my friends and I decided to walk to Occom Pond for some ice skating.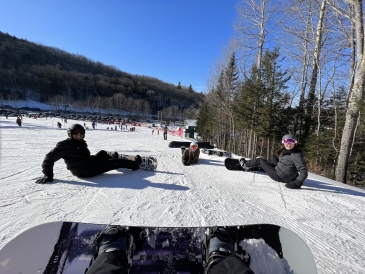 As someone who never snowboarded before, I signed up for a class through The Dartmouth PE department, and it's been a blast!