You are here
« All Posts by this Blogger
Hello again, world
Like the jasmine which scents spring in our corner of the Pacific Northwest, delicate white flowers like reticent stars, I hope you've found occasion to enjoy that which may once have been a dull, comforting normal but has become precious—a scent, sight, or experience to be savored as we reenter the world. 
I imagine the flowers in Hanover are beautiful right now, and the town buzzing with charming normalcy, as routine as the sun painting Occom pond pale blue when in the East and quiet, dreamful dark in the West. 
I hope all of you are well! We may not all be in Hanover to revel in the summer sunlight or in-person classes (that we've had occasion to miss even the small sqeaking lecture desks is just one unprecedented side-effect of being tugged so quickly from campus), but being let back into our worlds feels like a big step forward. 
Admittedly, where you are in the world may not be where you want to be just now. Reading social media posts and regularly checking Unmasked has shown me just how disgruntled some of you may be feeling right now. It's reasonable. Not all of us come to college simply for broadening of intellectual horizons away from home—for many, Dartmouth is home. Which is why it can feel tiresome being held at arm's length when return seems a sudden blissful possibility. 
Reopening is not universal—some places are still tucked in tight, and others never closed down at all. Certainly where I am, the careful steps make no promises of "return to normal" anytime soon, and over-indulging in news articles makes me want to reach for my mask, often replaced by a scarf for in my haste it tends to be lost or left somewhere out of mind, memory, and reach. 
But we're getting there. I imagine many places which closed down are as nature at night, a soft blinking into quiet stillness, disrupted by a ripple of birdsong and sunlight which begins softly but spreads till it leaves nothing untouched. This may be idealistic, but I hope for it, in no small part because I miss all of my fellow students and am eager for us all to be reunited. 
Until then, we might as well keep counting the old-things-made-new. From flowers to walks to lying in grass to seeing family and friends, that which we missed is slowly being returned to us. I hope that will soon include our place at Dartmouth. 
Until now, I've attended all my classes at Dartmouth via Zoom. Today marked a milestone for me as I ventured to a socially-distanced classroom for the very first time to attend Global Health & Society (a relevant class given current events!)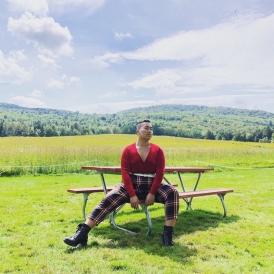 I never thought that my favorite part of a class would end up being its midterm. First time for everything, I suppose.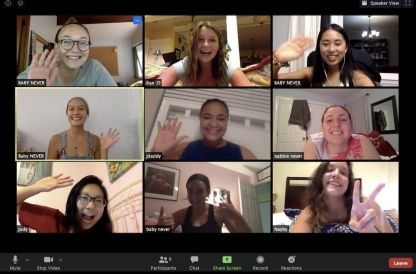 Despite how long it's been since I was physically on campus, my sense of belonging as a Dartmouth student has never wavered.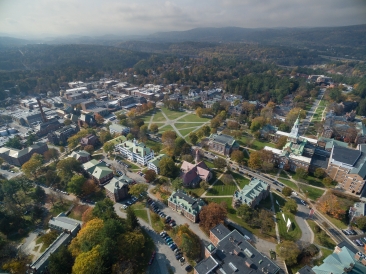 The Dartmouth Center for Social Impact (DCSI) is a hub for students seeking community service opportunities.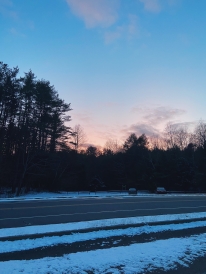 No freshman year is perfect, and I'm reflecting on a few learned lessons that I wish I knew before attending Dartmouth.

In case you didn't know, Dartmouth operates on a quarter system, which means that in each term, students typically take three classes. However, they can also elect to add an additional course!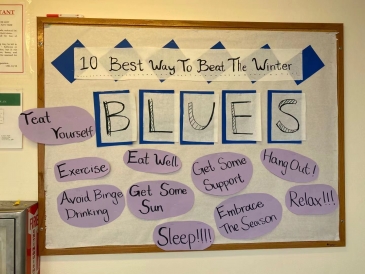 I was attracted by the opportunity to engage with first-year residents and shape their Dartmouth experiences, in addition to working with other UGAs and staff who shared my interest in helping others.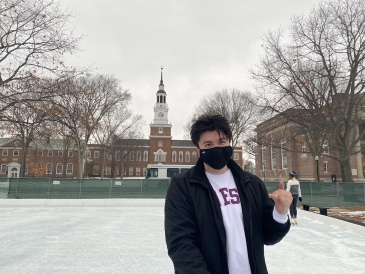 After almost a year off-campus, I came back to campus committed to the winter experience and I am simply loving it.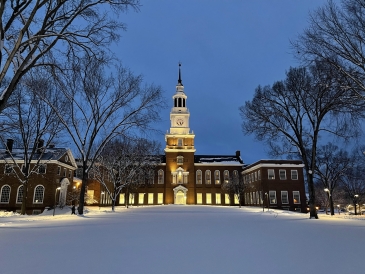 We so very wish you could step onto Dartmouth's campus yourself to witness the beauty of our winters live, but COVID-19 has made visiting campuses extremely difficult. I would love to share some of my favorite photos from this past snowy week!