You are here
« All Posts by this Blogger
Happy Halloween!
Halloween. 
Though probably the most commercialized American holiday, its massive consumerism had little effect on my childhood self. In those years, I gleefully trundled about in costumes which all smelled the same—some unquantifiable blend of polyester, mass production, and imagination—and were rendered unrecognizable by the addition of gloves and hats, function meeting form in a summit of childish joy. There was little better than walking through wet leaves in a costume which had been liberated from our weary cardboard storage box, an old bag gripped in my hand as I accumulated a socially unacceptable number of KitKats.  
In fact, the first year I didn't go trick-or-treating (using younger relatives as an excuse to get candy) was my senior year of high school, because college application season required me to sit at the dining room table polishing an essay into the wee hours. But I put blue sparkles on my face and ate a couple Almond Joys, determined to partake at least a little in the festivities. I felt grown up and altogether cheated by the system; as insignificant as the holiday is, I've come to crave the special feeling which comes which the last day of October.  
After that, I assumed Halloween was something I could look upon but not partake in. The college-student's role in the holiday was assumedly that of a disinterested bystander. This year, I woke up Halloween morning, looked outside at the bleak grey fog and bright autumnal leaves, wondered how punishing the rain would be if I left my jacket in my dorm, and, when the date finally occurred to me with the sullenness of an reluctant visitor, decided that was that—Halloween was going to happen without me from now on. 
Or not! A walk into the Class of '53 Commons (colloquially "FoCo") offered giant inflatable pumpkins, haunted trees, spiderwebs dangling from the ceiling, and flashes of costumed flair, proving the enduring dedication of college students to the holiday. After breakfast, I took myself to Sanborn Library—arguably the best library on campus, for its small wooden embrace suggests centuries past. The quiet ambiance and vague bookish smell attract workers with an almost mystical feeling. As the rain peddled down, I hurried inside and took myself up the winding stair. From a red seat in a nook beside the window, I looked around and watched as people chattered about costumes and my email inbox flooded with Halloween-themed gifs from almost every student-run club.
For all those who are scrambling to enjoy the last Halloween before they enter college, don't worry. You'll still be able to find a student in a dinosaur onesie, pumpkins smiling from doorsteps, and bright yellow leaves. You'll also find bowls of candy balanced atop tables, their contents dwindling steadily throughout the day as indulgent teachers restock the supply, knowing better than to put out signs saying "Take One" for a student body which hasn't seen candy in weeks or months.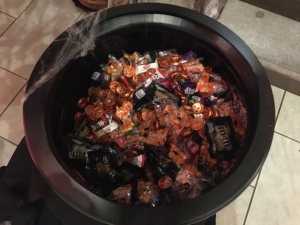 By nightfall, the wind whipped and rain fell in an eerily Halloween-esque storm, leaves swirling mischievously into the air. FoCo's decorations rivaled those of any neighborhood enthusiast, with haunting music, a photo booth, a cauldron of candy, and pumpkins galore. As I walked back to my dorm, the obliging skitter of leaves and finger-wagging trees played up the Halloween effect; closing my eyes, I felt a childish shiver of fear at Dartmouth's one-night act. 
If you're applying to college—and perhaps spent Halloween night editing essays—don't assume that's the new norm. Though officially college students, at some level we're just grown-up trick or treaters who need a single grinning Jack O' Lantern to prod us into festivities. Halloween is an excuse to have fun, its commercialized nature lending itself to candy, costumes, and movies. If you attend any college in the US, you'll likely feel the festive effects of Halloween even if you don't decide to dress up or collect candy.
However you choose to celebrate, if you come to Dartmouth, we look forward to celebrating with you!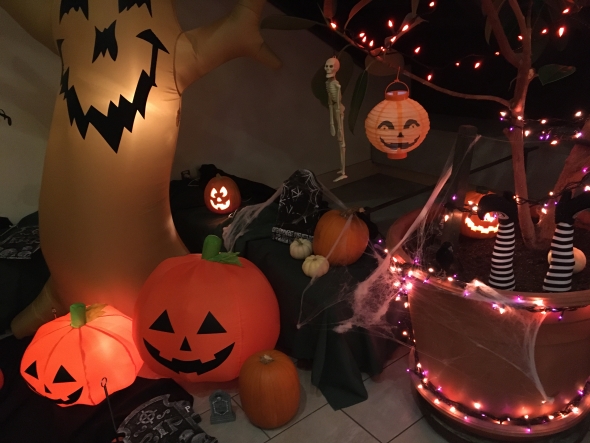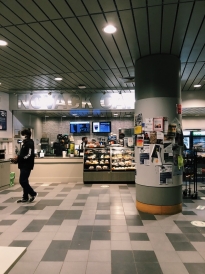 In a world where proper social distancing is so important, Novack Café has fulfilled a unique desire for current on-campus students; it's a place to study, hang out with friends, and grab a snack—all while staying COVID safe.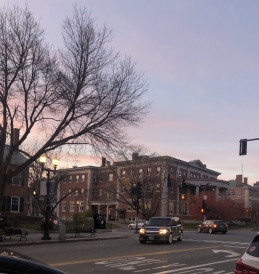 The last week of October was especially ~spooky~ as I was able to find more time than usual to enjoy my weekend with friends and the small-town-charm of Hanover.

While the student body at the College may be relatively small, students here recognize that their vote can hold a lot of weight in New Hampshire, a classic swing state.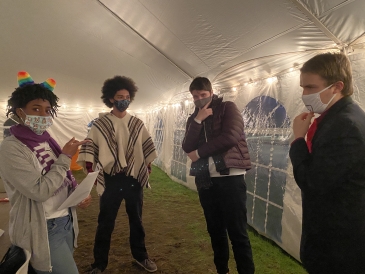 After walking around campus all day in eye-catching attire, we headed to a Murder Mystery night hosted by Phi Tau (a fraternity) in one of the tents scattered around campus.

On Friday, a few friends and I decided to take part in an event held by Collis After Dark, which organizes a lot of the student programming on-campus.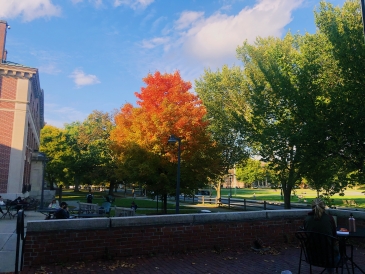 My personal visit to Dartmouth was a huge factor in my decision to apply, so in honor of Week 7, I hope this blog post can virtually illustrate some of what Dartmouth has to offer in seven images – worth 7,000 words!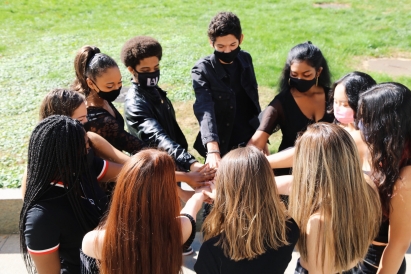 As a member of multiple performance groups on campus, I thought I'd give you a bit of background info on the opportunities here and discuss what we've been up to!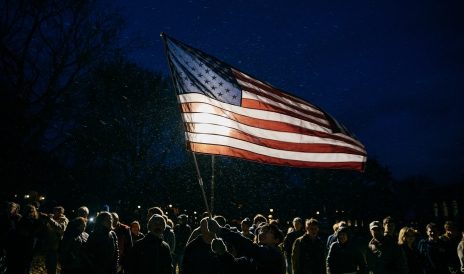 In honor of Veterans Day, I was able to interview student veteran Eugene Lovejoy '22 to hear about his experiences in the United States military and as a Dartmouth student. Read on to learn more!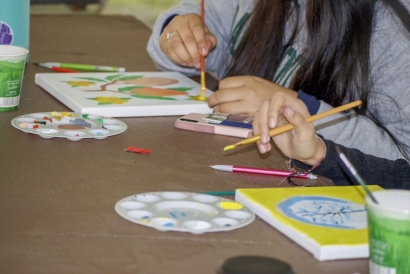 Each incoming student was assigned to one of the six houses: School House, South House, East Wheelock House, North Park House, Allen House, or the best house (West House).