« All Posts by this Blogger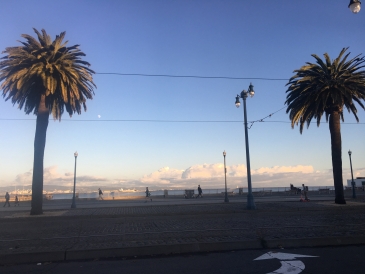 Entrepreneurship at Dartmouth!
For my last post for a little while, I thought it'd be fun to discuss what has been a constant in my time at Dartmouth over the last five terms: entrepreneurship!
I found Dartmouth's entrepreneurial community before my freshman fall. I applied to the Entrepreneurship LLC (Living Learning Community), a process which included a short pitch deck and a couple essays. I enjoyed the application, even if I considered myself more of an entrepreneur-hopeful rather than a Real Live Innovator. After all, though I love innovation, I didn't have a startup, and that pitch deck was my very first, ever. 
Needless to say I was happily surprised to be accepted into the ELLC! My freshman year, I attended weekly ELLC meetings at Dartmouth's Magnuson Center for Entrepreneurship, formerly known as the DEN. The first time I walked into the Magnuson Center, I was dazzled. The modern tables and chairs, fun light fixtures, and tall white stools were a world away from the wooden desks I was used to! And there was glass everywhere – glass written on with dry-erase markers and sealing in futuristic-looking rooms with round anchor chairs and white tables and whiteboards and screens, or "thinking rooms," as I call them.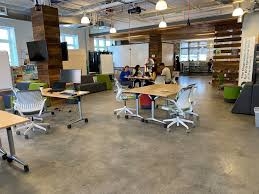 I didn't know it then, but I'd stumbled into an incredible opportunity. 
In our weekly ELLC meetings, we got to meet entrepreneurs, start-up founders, and speakers in the field. It was fantastic! 
I loved spending time at the Magnuson Center. There's always something exciting happening! Student innovations, brainstorming sessions that run the markers out of ink, chairs spinning thoughtfully. So I became a student assistant! I got to work 4 hours a week at the Magnuson Center, learning about the cogs and spindles that keep the Center running. I organized chairs for events, tidied the "thinking rooms," ran around campus putting up flyers, and generally had a grand time. 
This position led to another: I was fortunate enough to serve as a "runner" on the 2019 Magnuson Center West Coast Experience. This trip traditionally occurs during winter break. A group of about ten Dartmouth students (age freshmen – graduate students) and two student assistants (runners!) travel to Seattle & California for an eight-day trip packed with incredible programming. It was hands-down one of the most incredible trips I've ever taken. We runners were responsible for writing daily Instagram & Facebook updates, as well as delivering gifts & personalized thank-you notes to speakers throughout the trip. I was also able to  participate in all the amazing programming. A couple highlights: in Seattle, we met Matt Oppenheimer D'05, Founder and CEO of Remitly, Inc., followed by a meeting with incredible young alumni over some truly amazing Thai food. We visited Amazon for an incredible talk, met the Alexa team, and visited the Spheres. We also got to visit Pioneer Square Labs, an incredible accelerator program, and Madrona Venture Group. In California, we met more amazing young alumni and got to explore San Francisco (I'd never been! Ghiradelli square, the colorful buildings, the hilly streets – it was like a movie!) Students also had the opportunity to participate in a Pitch Demonstration with Dartmouth Alumni! We also attended networking events and visited Stanford University's d.school. I'd recommend this trip so highly to anyone interested in learning more about Dartmouth's West Coast entrepreneurial community. There's also an East Coast Experience, and I've heard nothing but good things about it!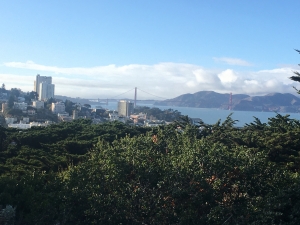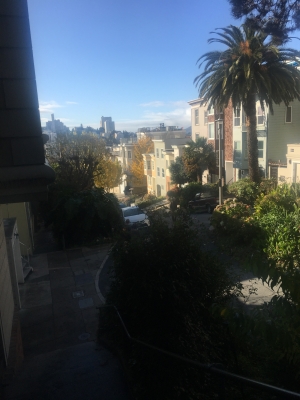 But back to the Magnuson Center, as I could go on and on about the West Coast Experience. This is also where I first met the founders of Still North Books & Bar, Hanover's very own bookstore! 
When I returned to campus for winter term, I applied for the Magnuson Center Student Leadership Board. I was so very excited to be accepted and have just finished serving my final term. 
Throughout two years of consistent engagement with Dartmouth's entrepreneurial community, I'll say this: join it. Whether you have pitch decks to spare or, like me when I first joined, haven't ever made one and still aren't sure where you fit into the world of startups, you're more than welcome. The Magnuson Center is a welcoming place full of brilliant ideas, a haven for innovators, thinkers, designers, and dreamers. 
As always, thanks for reading!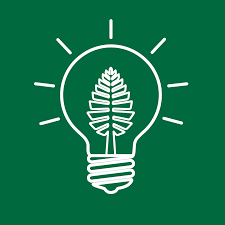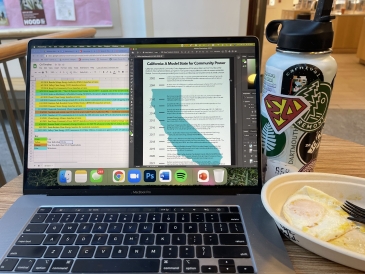 During Winterim, I have had the chance to become a Research Assistant (RA) for the first time ever with the Dartmouth Energy Justice Clinic. Come learn about my experiences so far!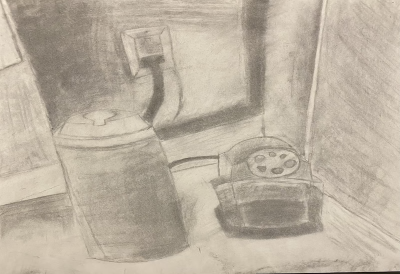 Do you love to doodle in class? Take Drawing 1!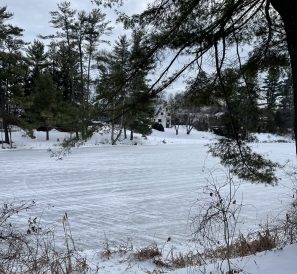 Dartmouth operates a quarter system which allows you to focus your energy on just three classes while also not getting bored of them because the term tends to fly by in just ten weeks.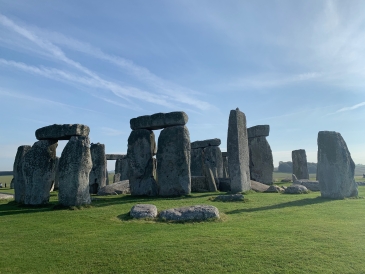 The English and Creative Writing FSP in London provided several opportunities for my peers and I to visit famous landmarks. These trips were highlights of the study abroad and allowed me to see places I might not otherwise have visited!

An Ode to what once was with my former course, Physics 16 (and how to handle doubt in a class choice).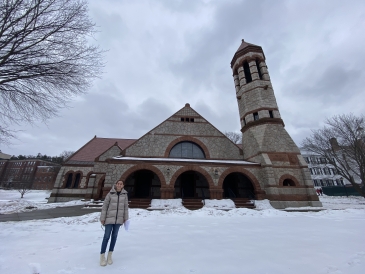 In Earth Science, we took the classroom into the field as we identified the rocks that made up different buildings on campus, as well as delving into the geological foundation of the school!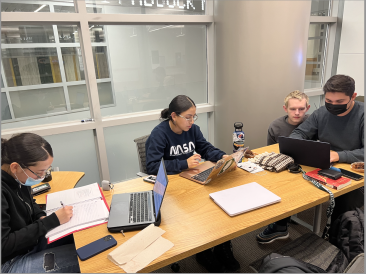 As I am reflecting on my experience with COVID-19, I want to discuss my support system on campus.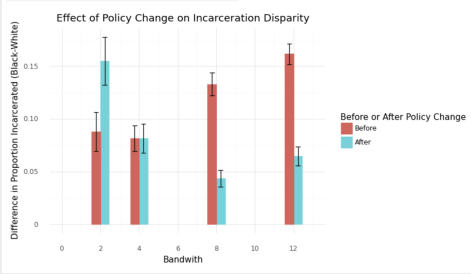 As is tradition for every term, I like to introduce the classes I'll be taking so that you can get a better idea of what courses are available at Dartmouth!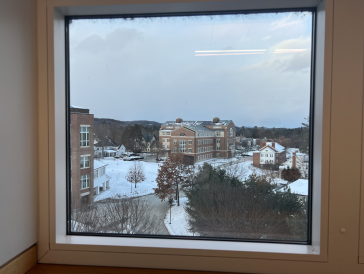 In this blog post, I will be giving you a preview of every class that I am taking and my perspective on all of them.