You are here
« All Posts by this Blogger
Dartmouth: Welcome Home
Hi there! 
My name is Estelle, and I'm a freshman (or "'23") from Seattle, Washington. I was neither born nor raised on the West Coast, but I've lived in Seattle long enough to know where to find good pizza, great bagels, and the best coffee! (Just kidding. I like strong black coffee and couldn't tell an espresso from a cappuccino).
As I write this post, I'm looking at the construction taking place on the northeast end of campus, near the Kellogg Medical Auditorium. It's the renovation of Dana Hall. The construction reminds me of home: a walk around my Seattle stomping grounds offers a rapidly changing landscape within which new apartments spring like boxy mushrooms beckoning a new generation. 
Today as one explores Dartmouth's architecture, they might note the emergence of new upon a campus which is decidedly old. Modern art nestled into a grassy lawn. Shiny buildings beside weathered. History brushes against Present as though the two belong always in sight of each other. 
Dartmouth recently celebrated its 250th anniversary and is the ninth-oldest American institution for higher education. But don't let the years fool you: Dartmouth is as much a forward-looking hub for innovation as the West Coast. By blending architecture from the last two centuries with professors at the top of their fields, cutting-edge research, and devoted alumni, Dartmouth challenges its students to lead by example. The incoming class was shaped by one thousand one hundred and ninety three different backgrounds…but we work to shape the same future. 
So, what is my background? I'm the eldest of five, a bibliophile, and a lover of laughter (especially the kind where you cry). I watch funny movies over and over and still laugh at the punch lines. Someday I think I'd like to own a donkey. Here, I can be found in Left Bank Books, Umpleby's Bakery, the Sanborn Library, exploring campus buildings, gracelessly swiping my card a dozen times in order to start the laundry machine (is it this hard for everyone?), and meeting new people while waiting in line at the '53 Commons.
Dartmouth is home to thousands of truly fascinating people. I've only begun meeting them, but the students here hold doors open, stop in their tracks to take you to the hall you can't find, extend greetings and phone numbers, and are quick to introduce themselves to people they don't know. They have already begun shaping my future, and it's only been three weeks!
So, as I watch this building settle into its place at Dartmouth, I am excited and hopeful to find my own. At Dartmouth, respect for the past does not eclipse the future. Here's to exploring!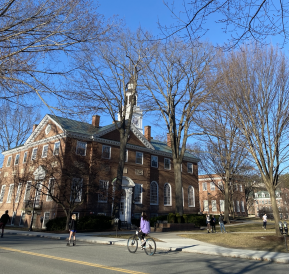 As you can see, what started as a simple blogging job has transformed into one of my biggest involvements on campus. What's great is that I love the work that I'm doing, and since it takes on so many forms, I never get bored!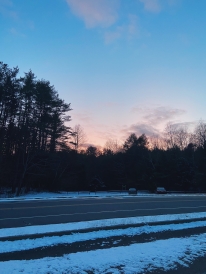 No freshman year is perfect, and I'm reflecting on a few learned lessons that I wish I knew before attending Dartmouth.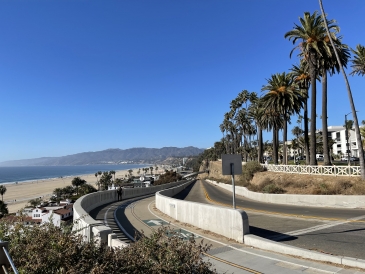 After a six week break, I'm back. My winterim was a fun mix of staying at home, binge-watching Survivor, celebrating the holidays, and enjoying the Southern Californian landscape, so I'm feeling refreshed to dive back into blogging!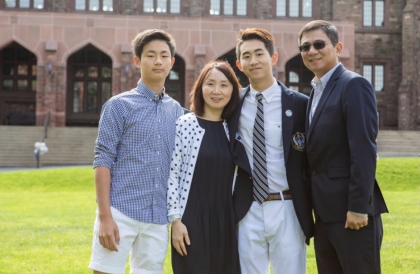 I was recently looking at some of my older posts, reliving the glory days of freshman fall, and I realized that I never actually wrote an introduction post talking about myself! But better late than never, right?

After a year at Dartmouth, I've been able to carve out little niches for myself where I'm able to explore my passions, which I'd like to share with you all!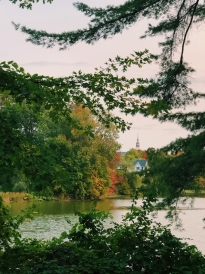 Hi everyone! I had a super active Sunday and decided to document everything. Keep reading to hear about a typical weekend before a freshman's first midterm week!

My name is Michael Harrison '24 and I'm from Long Island, NY. Although my first official week as a Dartmouth student has just come to a close, it feels like I've been a part of the Dartmouth 'ecosystem' for a while now!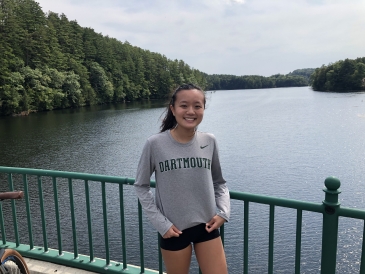 Hey hey hey! I'm Sydney and I'm a '24. I'm a third-generation Chinese-American who has moved around quite a bit, attending British school while living in Spain, international school in the Philippines, and boarding school in California.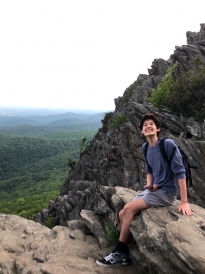 I'm here in Hanover and my time at Dartmouth has officially begun!