You are here
« All Posts by this Blogger
Dartmouth: Welcome Home
Hi there! 
My name is Estelle, and I'm a freshman (or "'23") from Seattle, Washington.
As I write this post, I'm looking at the construction taking place on the northeast end of campus, near the Kellogg Medical Auditorium. It's the renovation of Dana Hall. The construction reminds me of home: a walk around my Seattle stomping grounds offers a rapidly changing landscape within which new apartments spring like boxy mushrooms beckoning a new generation. 
Today as one explores Dartmouth's architecture, they might note the emergence of new upon a campus which is decidedly old. Modern art nestled into a grassy lawn. Shiny buildings beside weathered. History brushes against Present as though the two belong always in sight of each other. 
Dartmouth recently celebrated its 250th anniversary and is the ninth-oldest American institution for higher education. But don't let the years fool you: Dartmouth is as much a forward-looking hub for innovation as the West Coast. By blending architecture from the last two centuries with professors at the top of their fields, cutting-edge research, and devoted alumni, Dartmouth challenges its students to lead by example. The incoming class was shaped by one thousand one hundred and ninety three different backgrounds…but we work to shape the same future. 
A little bit about me: I'm a bibliophile and likely English major. Here, I can be found in Left Bank Books, Umpleby's Bakery, the Sanborn Library, exploring campus buildings, and gracelessly swiping my card a dozen times in order to access Foco (our main cafeteria; officially known as the Class of '53 Commons). 
Dartmouth is home to thousands of truly fascinating people. I've only begun meeting them, but the students here hold doors open, stop in their tracks to take you to the hall you can't find, extend greetings and phone numbers, and are quick to introduce themselves to people they don't know. They have already begun shaping my future, and it's only been three weeks!
So, as I watch this building settle into its place at Dartmouth, I am excited and hopeful to find my own. At Dartmouth, respect for the past does not eclipse the future. Here's to exploring!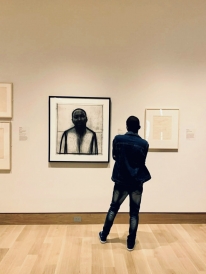 Not me! I actually was looking at the painting of Dr. Martin Luther King. But anyhow, welcome to my blog. Prepare to go on an adventure.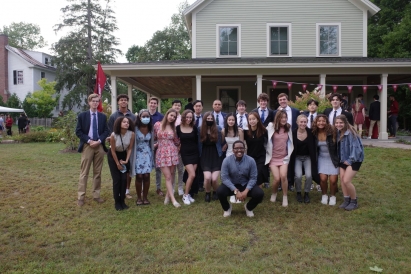 Merhaba, or hello! I'm Eda, a '25 from Istanbul, Turkey. Keep reading if you want to witness a newbie learning how to write a blog post!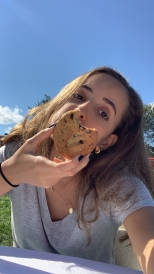 Hi! My name is Paulina and I am a 25' from Nicaragua! I am so excited to finally be on campus where I get to experience first hand everything I could previously only imagine.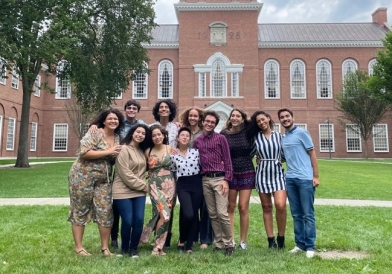 Introducing myself has started to feel almost like a scripted line I repeat every now and then when I bump into an unknown face. It's like a cake recipe. For my blog, however, I wanted to be sure it feels genuine. So here it goes!
Antônio Jorge Medeiros Batista Silva
2025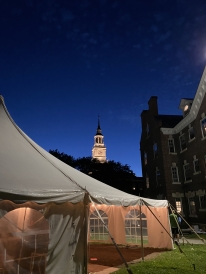 Hey! I'm Daniel and I'm a Dartmouth '25. To begin, here's a little bit about myself. I'm a Seoul-born Californian with an adventurous spirit.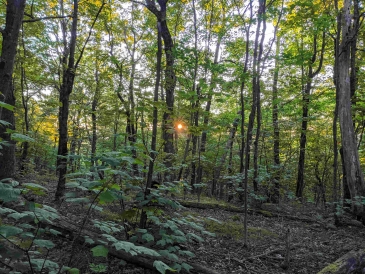 I'm Luke, an international member of the class of '25. In this blog, I introduce myself as a brand new member of the People Places Pines blogging team and talk about my first few weeks since hitting campus!

A little more about me and my first thoughts about Dartmouth!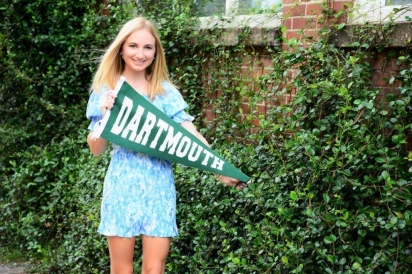 Hi! Welcome to my world. My name is Caroline, and I was born and raised in a suburb of Atlanta, Georgia. I've been at Dartmouth for over two weeks now, and I'm already in love with the school and its surroundings.

The college application and decision process can be difficult. Don't worry, I'm here for you! Come with me on my journey, and let your pal Gav explain.