« All Posts by this Blogger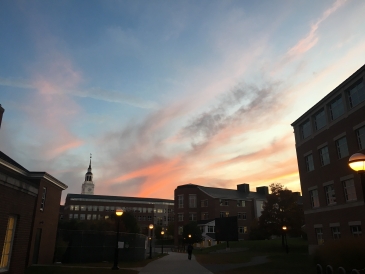 The Dartmouth Bonfire Holds a Candle to the Olympic Flame
Homecoming.
Come fall season, the word is spoken millions of times around the country in anticipation of the popular school tradition celebrating such American educational supplements as football and dancing. Homecoming is spirited, exciting, and something I was thrilled to find on Dartmouth's campus. Pass the glitter, please. 
Even Merriam-Webster indulges us. "An annual celebration for alumni at a high school, college, or university." (see homecoming rally, homecoming weekend, homecoming game/dance). The rah-rah of Homecoming is difficult to ignore on most campuses, and on Dartmouth's nearly impossible. After all, the Big Green has a D-1 football team, alumni to spare, and school spirit that compels its students to subconsciously reach for hunter green.  
And yet at Dartmouth, Homecoming is so much more than "an annual celebration for alumni at a high school, college, or university." In fact, I would venture that in Dartmouth's case, despite the veneer of a traditional American Homecoming, we suit the first humble definition far better: "A return home."
As a freshman, I assumed the well-known tradition of the Homecoming Bonfire was a "welcome to Dartmouth" exercise, the relevance of which would dwindle the closer we got to 2023. However, the growing excitement around campus in the days leading up to the celebration led me to wonder whether Homecoming was bigger than I had imagined.
On the day of the event, there was a sharp increase in the number of people on campus. Grandparents, couples, and children roamed the Green, their enthusiasm palpable. As evening fell, we donned what Dartmouth-specific clothing we owned and gathered with our cluster of buildings in anticipation of the Sweep. Then, standing outside in the sudden dark, we waited. 
When the soft blip of a police siren interrupted one hundred quiet conversations, we turned to watch. Behind a slow-rolling escort came the sight of a banner and the sound of hundreds of our fellow '23s cheering. We were "swept" into their ranks, our figurative and oft-referenced community becoming a literal conglomeration of humans from 92 countries and 50 native languages, united by a single school and a single number. Dartmouth 2023.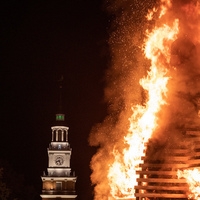 Upon reaching the Green, we were offered the full silhouette of the massive bonfire. Thousands of pinwheeling sparks illuminated the evening. Completing the sensory overload was a sound not usually made by bonfires—cheering. We filed into the ring around the fire, the heat of which was approximately the Kelvin of a smallish star. It was then that I realized that I had indeed been mistaken: The Sweep was for the '23s. But the Bonfire was for everyone. 

Cheering, waving, and smiling despite the heat were students and alumni whose collective Dartmouth experience spanned decades. We completed a single ceremonial lap, but the alumni stood and cheered for the equivalent of a dozen. Our time beside the bonfire seemed reflective of our time at Dartmouth—we were merely wide-eyed freshman, welcomed into this tradition but certainly not the reason it persisted. 

"A return home." 

It is difficult to classify the Bonfire as anything other, for though all of us have lives outside of Dartmouth, we are connected across time by the handful of years spent on this campus.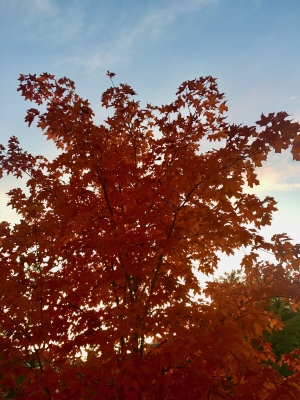 Despite the late hour, hundreds of people stood across the Green, talking, laughing, and reminiscing. The celebration gave off the illusion of a reunion. We freshman, the youngest, were not the last to linger. Rather, it was those who had spent the most time on the Green who stayed even as the bonfire dwindled quietly into itself.  

After the Homecoming Bonfire, I would argue that the tradition is something previous generations offer like Dartmouth's version of the Olympic Flame. Our Bonfire is a carefully tended flame passed from one year to the next, an expression of hope for improvement and commitment to both the past and the future. As one gentleman told us, "You're alumni-in-training now." 

When alumni gather and cheer and clap, they remind us that the Bonfire is not for the '23s. Rather it is for all of us, a tradition every class has the opportunity to maintain and improve upon. Perhaps members of our class will stand around the bonfire decades from now, commenting on the size, the sparks, and the wide-eyed freshmen.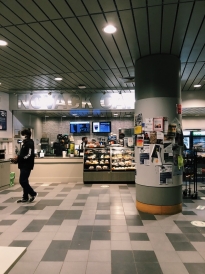 In a world where proper social distancing is so important, Novack Café has fulfilled a unique desire for current on-campus students; it's a place to study, hang out with friends, and grab a snack—all while staying COVID safe.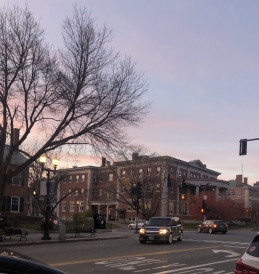 The last week of October was especially ~spooky~ as I was able to find more time than usual to enjoy my weekend with friends and the small-town-charm of Hanover.

While the student body at the College may be relatively small, students here recognize that their vote can hold a lot of weight in New Hampshire, a classic swing state.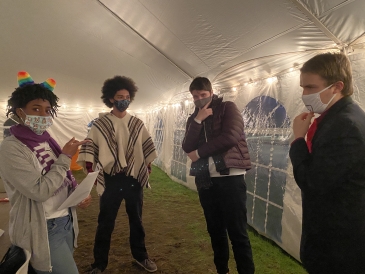 After walking around campus all day in eye-catching attire, we headed to a Murder Mystery night hosted by Phi Tau (a fraternity) in one of the tents scattered around campus.

On Friday, a few friends and I decided to take part in an event held by Collis After Dark, which organizes a lot of the student programming on-campus.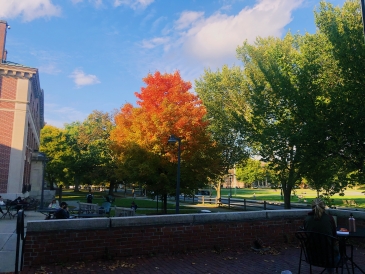 My personal visit to Dartmouth was a huge factor in my decision to apply, so in honor of Week 7, I hope this blog post can virtually illustrate some of what Dartmouth has to offer in seven images – worth 7,000 words!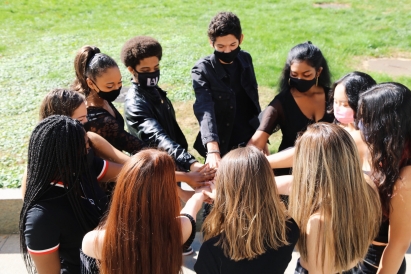 As a member of multiple performance groups on campus, I thought I'd give you a bit of background info on the opportunities here and discuss what we've been up to!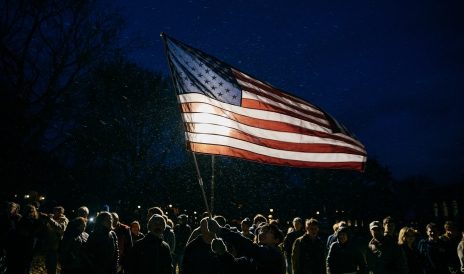 In honor of Veterans Day, I was able to interview student veteran Eugene Lovejoy '22 to hear about his experiences in the United States military and as a Dartmouth student. Read on to learn more!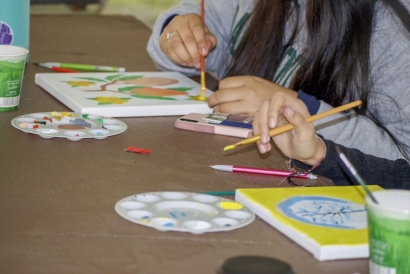 Each incoming student was assigned to one of the six houses: School House, South House, East Wheelock House, North Park House, Allen House, or the best house (West House).