« All Posts by this Blogger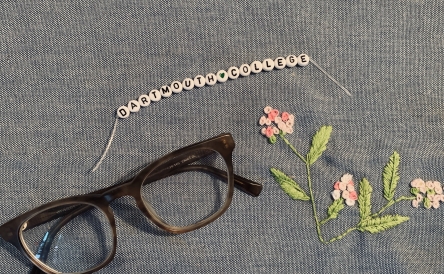 Creative Writing taught by Authors!
As some of you know, last winter I had the great pleasure of working at Still North Books & Bar, the independent bookstore, bar, and café owned by a Dartmouth '11! If you haven't visited yet, please do! Imagine the coziest, most wonderful, most cheerful place in town. That's Still North, in my humble opinion.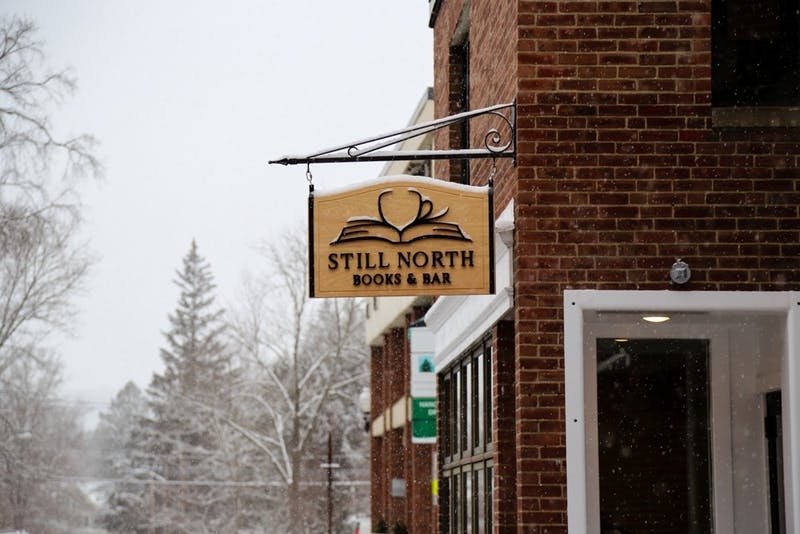 One of my favorite parts of that job was getting to be constantly surrounded by books. As I shelved shiny new hardcovers and beloved classics according to customer tastes, I recognized some familiar names. That's right: some of the bestsellers on Still North's shelves were written by Dartmouth professors. 
As a writer / reader / person, getting to take classes from these talented individuals is an i-n-c-r-e-d-i-b-l-e opportunity! 
It was absolutely surreal when one of the authors would walk into the store. Customers whispered about them excitedly and some brave souls asked for signed copies. But not only did I get to gift-wrap these author's books in Still North's ridiculously beautiful twine and flowers – I got to take their classes!
I recommend you visit the page for Dartmouth's Department of English and Creative Writing. I think you'll see some familiar names! At Still North alone, you can find:
The Sobbing School by Professor Joshua Bennett; 
The Repeating Body: Slavery's Visual Resonance in the Contemporary by Professor Kimberly Juanita Brown; 
Reading Lessons in Seeing: Mirrors, Masks, and Mazes in the Autobiographical Graphic Novel by Professor Michael Chaney; 
Edinburgh and The Queen of the Night by Professor Alexander Chee; 
Yankee Come Home: On the Road from Guantanamo to San Juan Hill by Professor William Craig; 
Girls in Trucks by Professor Katherine Crouch; 
Death and the Mother from Dickens to Freud and Skeptical Feminism: Activist Theory, Activist Practice by Professor Carolyn Dever; 
Moonbit and Modernity and Autobiography in Nineteenth-Century America by Professor James Dobson; 
Neighboring Text: Chaucer, Boccaccio, Henryson by Professor George Edmondson; 
Logic of the Digital by Professor Aden Evens; 
Forest Primeval; Horse in the Dark; and Blue-tail Fly by Professor Vievee Francis
The Marketplace of Print: Pamphlets and the Public Sphere in Early Modern England by Professor Alexandra Halasz; 
The Salt House: A Summer on the Dunes of Cape Cod and others by Professor Cynthia Huntington;
Single Imperfection: Milton, Marriage, and Friendship by Professor Thomas Luxon; 
Popular Literature, Authorship and the Occult in Late Victorian Britain and others by Professor Andrew McCann; 
Reading Constellations: Urban Modernity in Victorian Fiction and others by Professor Patricia McKee; 
This Magnificent Desolation; In the Province of Saints and others by Professor Thomas O'Malley;
Esther Stories; Maggie Brown & Others: Stories; The Second Coming of Mavala Shikongo and others by Professor Peter Orner; 
Theodor Geisel: A Portrait of the Man Who Became Dr. Seuss and The New American Exceptionalism by Professor Donald E. Pease; 
The Family and This Brilliant Darkness: A Book of Strangers by Professor Jeffrey Sharlet;
Beyond Consolation by Professor Melissa Zeiger; 
Unlikely Collaboration: Gertrude Stein, Bernard Faÿ, and the Vichy Dilemma and others by Professor Barbara Will; 
Maryam: Keeper of Stories and others translated Professor Nirvana Tanoukhi.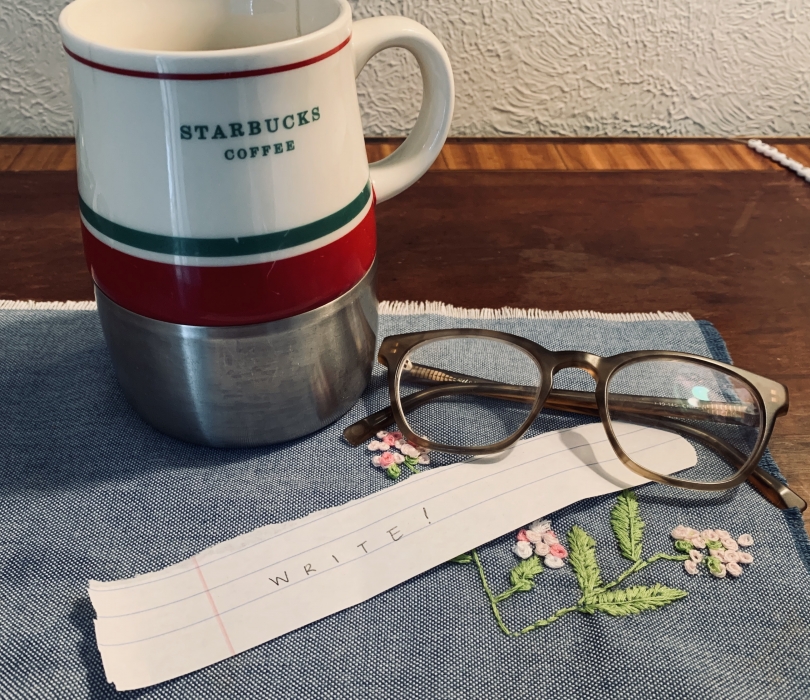 And more, of course! Still, that is not to say one must be an author to teach stupendous courses—not in the least! A glance into Sanborn hall affords the sight of renowned scholars, distinguished researchers, talented lectures, and beloved professors. They've written books, articles, research papers, and essays galore, their writing featured in a bevy of publications. You'd be lucky to learn from any one of them!
Even if you don't plan to major in English, I sincerely suggest you find classes by professors whose work interests you when fulfilling your Literature distributive requirement and First-Year Seminar. There's a reason students flock on sunny and snowy days alike to Sanborn hall – it's a hidden treasure on campus, a little haven of bygone days (by which I mean the stairs are delightfully creaky and most of the books are older than us), and appropriate headquarters for Dartmouth's renowned English Department.
Happy reading!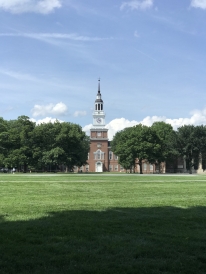 First library in my series on Dartmouth Libraries I frequent: Baker Library!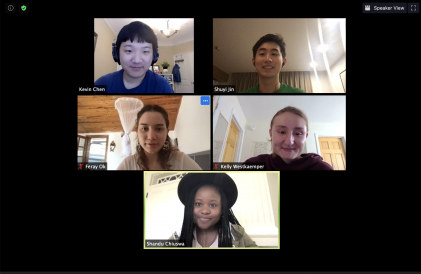 The Paganucci Fellows Program, which gives a group of undergraduate students the opportunity to engage in a paid consulting project with an international non-profit organization.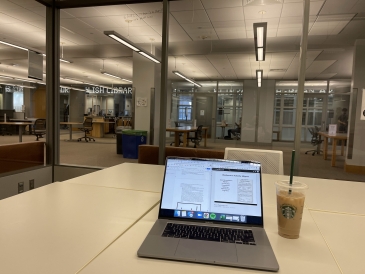 Course selection may seem intimidating, but Dartmouth provides an excellent array of resources—ranging from a faculty advisor to the Undergraduate Deans Office—to encourage academic exploration.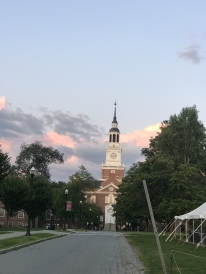 People, such as myself, often use sophomore summer to take a two-course term, which allows for a greater enjoyment of the term.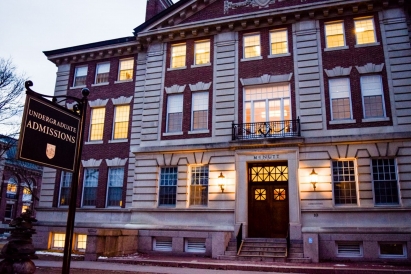 One of the first projects I'll be working on is reviewing our content and messaging for international students.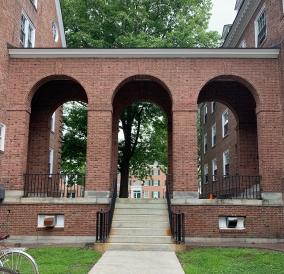 Dartmouth is known as a liberal arts college (LAC), but what does that mean?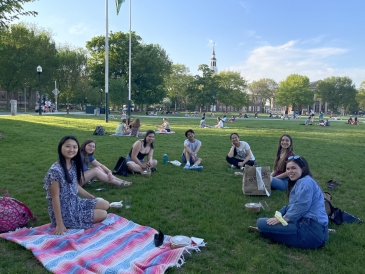 When I entered college, I was super excited to join The Dartmouth news staff, which is, fun fact, America's oldest college newspaper. Journalism is an awesome way to grow as a writer, hear stories, work on a passionate team, and report the truth!

I highly recommend Comparative Literature 39.10: European Fairy Tales, or, as I affectionately refer to it, "the fairy tale class."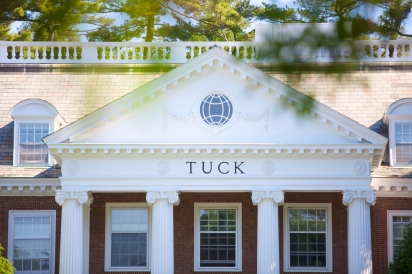 Although I'll be engaging in a variety of programs this summer, I wanted to first introduce the Tuck Business Bridge program, which I spent most of June partaking in!