« All Posts by this Blogger
Confessions of a Coffee Drinker
As a Northeast girl turned Seattleite, my relationship with coffee is a dynamic one. I used to be a massive tea drinker, supplementing my studies with daily doses of tea in an experiment of exactly how many cups I could wring out of one bag before I was left drinking briny water. Ten was generally my maximum. Somewhere in the college process, I guess we ran out of tea, because slowly it became my habit to enjoy a cuppa coffee every morning. If you're reading this and identify with drinking coffee, high five. I promise this post is for you, and what it lacks in technicalities (what is a cappuccino? Why are espressos so tiny? Why isn't Starbucks' light roast just dark roast + milk? How do they get the pumpkin spice flavor in there?) it hopefully makes up for in enthusiasm. 
When I arrived here, I was determined to maintain a few of my favorite daily rituals from home, and coffee has become one of them.
As I type this, I'm sitting in the Baker-Berry library lobby waiting for King Arthur Flour Cafe (KAF) to open. I'm not exactly thrilled that I arrived half an hour early, but it offers excellent opportunity for reflection. So, dear readers, here is a dissertation on some of students' favorite coffee locations on campus. 
Among my favorite locations at Dartmouth, the little cafe is a welcoming, warm hub even and especially on the chilliest of mornings. Behind their glass display case sit mounds of pastries, muffins, and quiches. Their coffee selection is excellent (see picture). More than that, the baristas are endlessly friendly, which may come as a surprise to those who've seen the sprawling line trickling into the library lobby. In fact, several Dartmouth students put together an app called "Line at KAF" in order for students to check the line and adjust their plans accordingly. Another bonus: KAF accepts cash, cards, and DBA—Dartmouth dollars that are usable for everything from laundry to meals, the budgeted nature of which is extremely convenient for those looking to keep their spending down. Last tip: bring your own mug. Doing so guarantees you a discount, the opportunity to be eco-friendly at eight in the morning, and a very homey feeling once you've found a seat at which to enjoy your drink of choice. 

No. 2

Class of '53 Commons ("FoCo")

FoCo is a central aspect of every Dartmouth freshman experience. The large buffet-style food court and ever-changing menus offer variety to students all day long. Relevant to this post is FoCo's coffee selection: six or seven industrial-sized pots of different flavors which suit just about every palate. My favorite is the Bed & Breakfast blend, a generic dark roast that lends itself well to seconds and thirds. "Bottomless" FoCo coffee is included in meal swipes, which so far has done nothing to help me lower my daily consumption. I'm currently on par with "Average American," somewhere between 2.1 and 3.1 cups a day. Refill, anyone?

(I know, I know.) Their classic menu is now available in two places at Dartmouth: the first on Main Street in Hanover, a couple minutes' walk from the Green, and the second in Novack Café, accessible through Baker-Berry Library. The lines here seem equal to those in Seattle, so whether its the matching green-and-white which connects Dartmouth students to Starbucks or some less obvious factor, I think we're all pretty big fans. 

In the basement of Collis, across the hall from the little market (which in my mind is even better than CVS as its supply is catered thoughtfully towards college students and aptly satisfies the need for everything from dark chocolate to fresh fruit to energy drinks), is a room which at last pass has two free coffee machines. Get it while it's hot—and available—because "free coffee" are two of my most favorite words. The room is also a good study space with its tables, chairs, and quiet coffee-house vibe. 

There are more hidden gems scattered near campus as well, including Lou's, the Dirt Cowboy Café, and Umpleby's. Part of the fun of being a coffee drinker is finding your favorite cup both on and off campus. 

Whether you're already committed or are looking to apply, the next time you find yourself on campus I'd highly recommend taking time to find your favorite cup—it's one of the easiest ways to feel right at home at Dartmouth.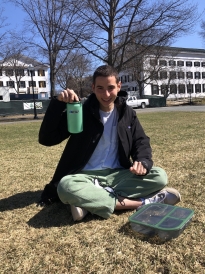 Spring has sprung in Hanover and the term feels like it's really getting off the ground with classes starting up in full swing, warmer weather, and the occasional muddy day.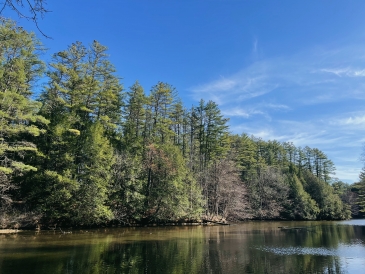 There is never a dull moment at Dartmouth! One of the main reasons why the College is so special is our unique D-Plan, which operates on the quarter system.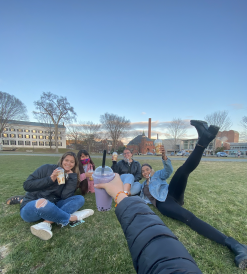 Wondering what a two-course term at Dartmouth is like? Well, here's the scoop!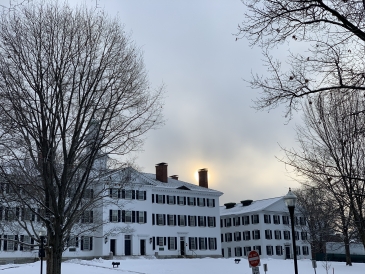 This one's for you intrepid, amazing prospective students!


For the students who want to start looking into colleges --- here are some resources that helped me learn more about the colleges I was interested in and wanted to continue looking into!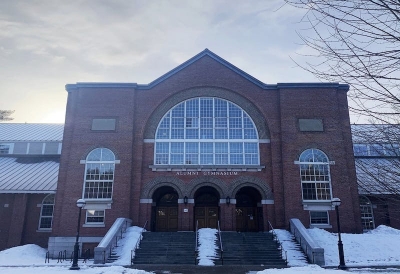 Exercise is a crucial part of a healthy lifestyle. Here are some ways to stay active at Dartmouth.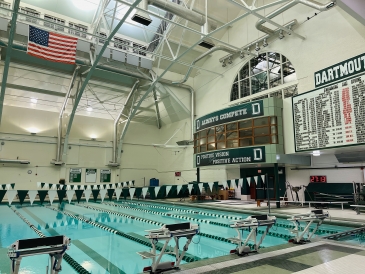 Dartmouth is home to 35 Division I varsity teams, 33 club sports, and a variety of intramurals, so I assure you that there is a place to get involved here for student-athletes of all levels.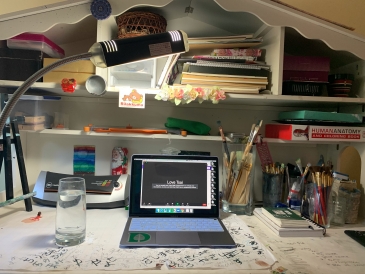 Here are some questions that I've personally had for other people this term or questions that I've been asked, along with their answers!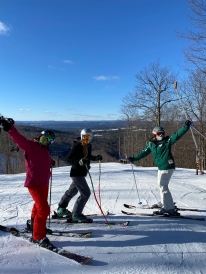 You may be wondering, how can I possibly stay entertained during the long, cold winters in Hanover? Read on to see my four favorite activities!