« All Posts by this Blogger
Bringing your dog to school & other misdemeanors
Hello, dear reader!
Though our present circumstances are trying and at times mind-bogglingly different than the norm, they allow for slight deviations from the routine which if nothing else add an unexpected splash of color to our Zoom-bound days. 
For example, you may relate to the childhood fantasy of bringing your pet to school. Certainly I cannot be the only one, and while I sorely regret that it should be under such circumstances that this has been made possible, we might as well enjoy the extra time with our furry friends. 
Our family's six-year-old Tijuanian rescue of undesignated breed, Frida Bonita, was one of the things I missed most while at school. Back at the Hanover grocery store, I'd stand in the dog food aisle and contemplate buying a can of the preposterously named "canine formula" (it is dog food and there's no need to frill the term beyond recognition) for the sake of nostalgia. I didn't, but it goes to show the surprising hold our pets can have on us while we're away. 
Just as you might be with your own pets, if you happen to share your home with any, Frida and I are best buddies. I sneak her food under the kitchen table at dinner, feed her every meal, pet her incessantly, spoil her just enough that she chooses to sleep with me, and all the rest of it. You know what I mean. She vaguely resembles Skippyjon Jones, the children's book cat of our generation, and her large telescoping browned-butter ears peek into my Zoom screen multiple times a day. While it's odd to be away from my classmates, having Frida beside me during class certainly brightens my day!

For those of you who don't have pets, not only are your clothes probably so much neater than mine (I hardly ever go an entire day without some piece of my wardrobe getting covered in fur), but there's loads of other "misdemeanors" which would have been a definite no-no in high school and have become standard protocol during this Zoom era. 

For example, pajama pants to school. Enough said. 

Also, in college it's hard to replicate the foods I love at home, and now they're just a short skip away in the kitchen. For lunch today I ate one of my sister's homemade cookies and nearly cried, it was so good. 

Some other surprising bonuses included in a Zoom curriculum: 

Watching recorded lectures in the event of sleeping through class. 

Getting to see your friend's kitchens. 

Drinking lots and lots of coffee and tea during class. 

The ability to turn off your camera, which offers an idea of what it's like to be invisible (another childhood fantasy of mine). 

Truly, all pajama pants and in-class coffee aside, to me the most profound effect of this time at home has been a mental return to that which matters, an exercise in recentering. By now if you've read my other posts you'll know I love nature and trees especially, because their souls are so quiet and comforting. Though the trees here in the Pacific Northwest aren't exactly alike to those in Hanover, standing among them offers the same sense of peace and calm. With the lack of hurry-scurry has come an abundance of moments in which to sit in quiet contemplation, to watch both sunrises and sunsets, to feel occupied by matters of more gravitas than single assignments and flurries of afternoon emails. 

Though I miss Dartmouth and am eager to return to it, I am grateful for this time in which higher education parallels with greater human connectivity and compassion. After all, that's why I attended college in the first place. To see evidence of people working together, of this abundant humanity and willingness to help others, is heartening.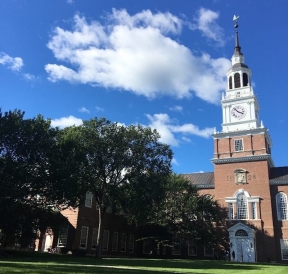 Congratulations on joining the Dartmouth community! In this mini-series, I'll share some of my best tips for your first year of college.

How would I describe experiencing the four seasons at Dartmouth?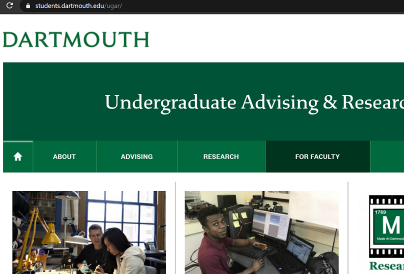 It turns out that finding research at Dartmouth is pretty easy, actually. Much easier than at larger state schools. There's a whole database dedicated just to helping us undergrads find research jobs.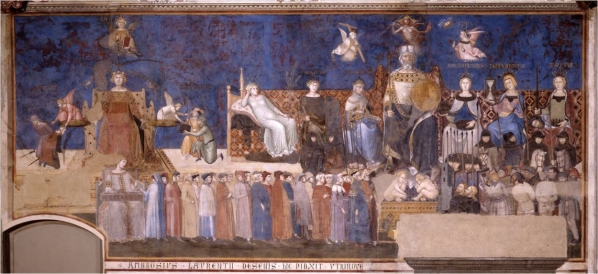 Since I'm not taking classes this term, I thought it would be fun to look back at five of my favorite assignments throughout the years.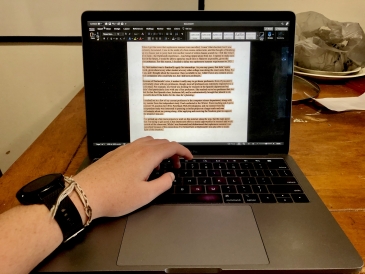 Due to the remote nature of the term, this summer I'm not taking classes, and instead doing research, even though it is my sophomore summer...

No matter what course you imagine your studies will take, Dartmouth's graduation requirements will likely nudge you to explore areas of study you'd decided weren't in the cards.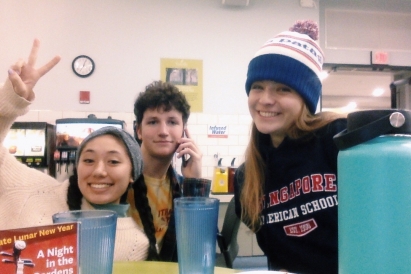 There are so many things that come to mind when I ask myself what I miss about campus. The smiles as you pass classmates on the Green, the satisfaction of finishing a paper in the Baker Berry tower room, the sweet taste of a FOCO cookie.

Choosing which three classes you are going to take can be a scary process. A great place to start is by considering what you came to Dartmouth to study.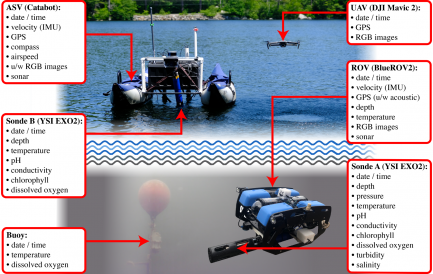 How I managed to combine both my passions for robotics and ecology into one project!