« All Posts by this Blogger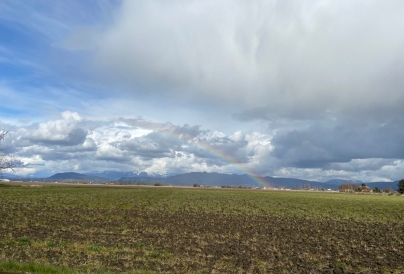 Applying for Study Abroad Programs at Dartmouth!
I think, technically, I've been studying abroad for the last three terms. 
… At the very least, that's my way of trussing up the work-from-home experience! The impromptu chance to study from Seattle has been lovely, but I can't wait to return to campus. And while I'm counting down the days till I can see the Green again, I'm also applying to visit another, bigger Green. 
Ireland!
The country has always been a siren song to me. My mother read me Irish folktales when I was young, and I still kneel in patches of Pacific Northwest clover, looking for a four-leafed flower. But, though I've watched and re-watched Derry Girls on Netflix, a visit was way away on my "Someday" list. 
Until I looked at the Dartmouth Guarini Institute website. The chance to visit Ireland with Dartmouth's phenomenal English and Creative Writing Department is far too wonderful to pass up. I'm up to the elbows in essays now. Of course, Dartmouth's taking special precautions right now to ensure study-abroad programs can be conducted safely, so there's much to be considered from a school and student point of view, and of course no guarantee of getting accepted. As they say, it's the journey.  
If you haven't heard, this year's application deadline has been extended from February 1, 2021, to March 1, 2021. If you hadn't considered applying for study abroad yet, I highly recommend it! I've pored over 3D articles and People Places Pines posts written by Dartmouth students on their study-abroad experiences. It sounds incredible.
This is my second time around applying for study-abroad programs, so I'd love to offer what insight I have to those of you considering the process. Of course, there are a host of reasons that may make it more or less feasible for a student to study abroad – financial considerations, academic and familial responsibilities, internships, jobs, and the rest of it. That said, Dartmouth is committed to lessening these burdens as much as possible so that any student who wishes to study abroad may do so.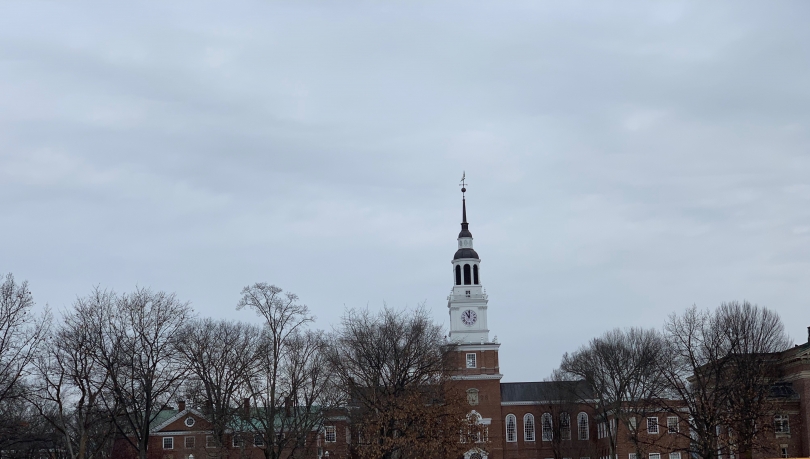 If a study abroad program seems interesting to you, I suggest you start by visiting the Dartmouth Guarini Institute website. Have fun! Look at the study-abroad offerings in departments that interest you, available under the "Find a Program" tab. Some of these opportunities only come around every few years, so they're well worth considering! (Plus, there's gorgeous photos, helpful maps, and student testimonials, as well as details like the school at which students will be studying and what student life looks like during the term).  
Once you have a program or two that you love and are properly excited about it all (confetti is fine by me), I'd recommend visiting the "Studying Away" and "Diversity" tabs. There you can find pages of valuable material regarding financial aid, accessibility, COVID-19 precautions, Dartmouth's commitment to accessible opportunities, and other resources. 
If a study abroad term in the next year seems possible, I highly recommend you apply. March 1, 2021 is the deadline for all 2021 programs, so if there's one or two or three you like being offered this year, I say go for it! After all, you are not compelled to go on any study abroad that you are accepted to – so you have nothing to lose by applying. 

Last winter, I was accepted to the Beijing LSA+ (Fall 2020). It offered a fantastic opportunity to wrap up my Chinese minor and visit China. (I've never been!) Unfortunately, all Fall 2020 programs were cancelled due to COVID-19. But here's the thing: I'm so glad I applied. What better way to learn more about Beijing and reinvigorate my commitment to my studies?
Part of why I so enjoyed the experience is because the application takes some time and thought. If this post by some happy coincidence makes you consider a study abroad program, I'd recommend you start looking over the application as soon as you can! 
Some programs require general recommendations from Dartmouth faculty members. If this is the case for a program you're interested in, reach out as soon as possible to the faculty member you'd like to write yours. 
There's lots of planning involved in studying abroad. From discussions with undergraduate advisors to accessibility considerations and D-Plan consulting, it may seem like a daunting number of technicalities. But the essays allow you to explore your motivations for studying abroad with a particular department and in a particular country. These applications present an excellent opportunity to explore one's hopes not only for a study abroad experience, but for their Dartmouth experience as a whole.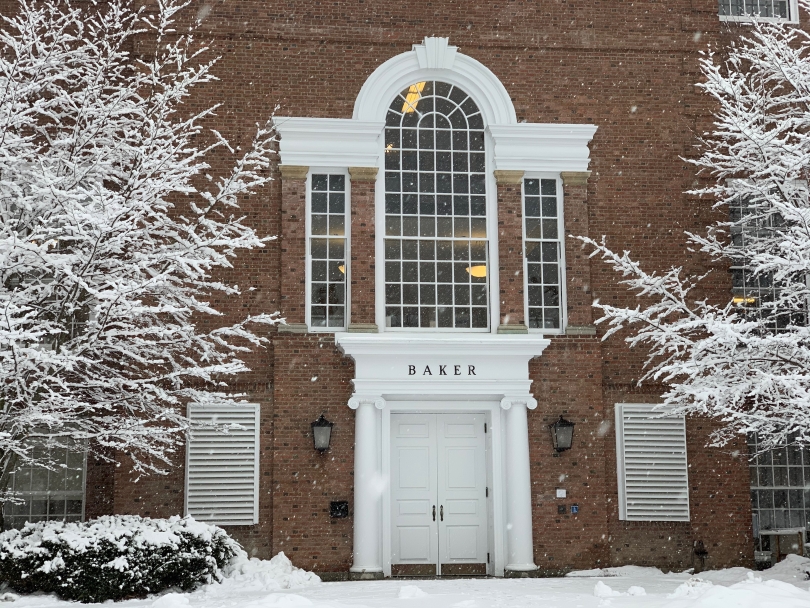 Until now, I've attended all my classes at Dartmouth via Zoom. Today marked a milestone for me as I ventured to a socially-distanced classroom for the very first time to attend Global Health & Society (a relevant class given current events!)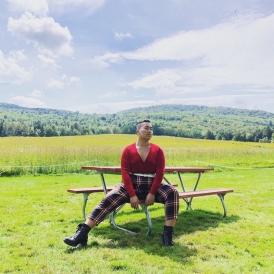 I never thought that my favorite part of a class would end up being its midterm. First time for everything, I suppose.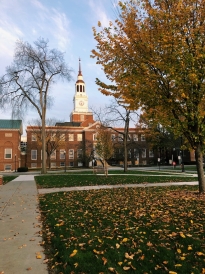 Looking back on my college search process, I remember really wanting to meet students to try and get a sense of the school's culture. To help you guys out, I decided to interview a couple '24s to help you guys get a sense of Dartmouth!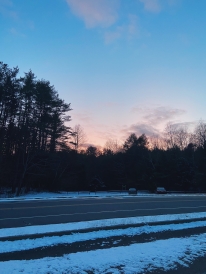 No freshman year is perfect, and I'm reflecting on a few learned lessons that I wish I knew before attending Dartmouth.

In case you didn't know, Dartmouth operates on a quarter system, which means that in each term, students typically take three classes. However, they can also elect to add an additional course!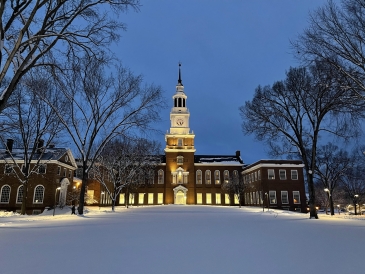 We so very wish you could step onto Dartmouth's campus yourself to witness the beauty of our winters live, but COVID-19 has made visiting campuses extremely difficult. I would love to share some of my favorite photos from this past snowy week!

From classes to extracurriculars to book club, there are endless communities to join at Dartmouth!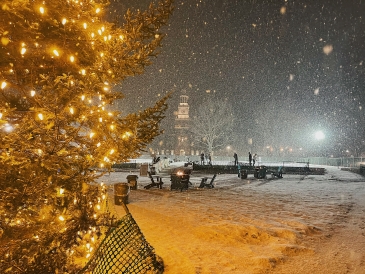 Have you ever wondered what a Dartmouth freshman's course of study may look like? The beauty of the D-Plan is everyone can customize their own schedules, so this term I'm taking International Politics, Global Health & Society, and Expository Writing.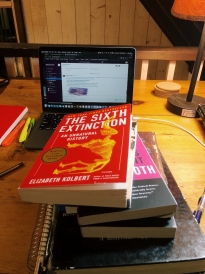 Professors at Dartmouth really love their discipline and want to share their knowledge with as many students as possible through a variety of resources. I'll walk you through some of the ways they do this while telling you about my classes this term.