« All Posts by this Blogger
'24s: We're so excited for you!!
Four years may seem like a long time, your undergraduate commitment stretching out before you into a distant horizon. At least I felt that way when I arrived at Dartmouth. But word to the wise: the years really do go by with startling quickness. I can hardly fathom my current transition from freshman to sophomore, in part because Dartmouth welcomes freshman so wonderfully that I had no real desire to abandon the title even when my freshman year wrapped up in a flurry of finals and thank-yous to professors over mischievous internet connection, my face one of dozens in its little Zoom square. And yet I'm thrilled to do so, because now you, the '24s, inherit the mantle. 
Though circumstances are different, Dartmouth welcomes every one of its carefully cultivated classes with unbelievable warmth. That includes you, wonderful class of 2024. While many of us may not be on campus to sing and dance and toast to you, we remain so very excited for your joining the Dartmouth community. I'm chomping at the bit to return to campus, to the crisp lovely sunlight and rain-puddles of Hanover's breathtaking fall, to a community of change-makers, especially those I'm honored enough to call my dear friends. But failing that, I'm left to siphon my excitement towards you!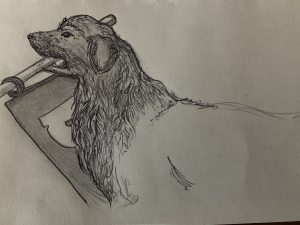 You're going to Dartmouth!
The transition from high school to college is a big one, and you may not want to leave your loved ones especially during such circumstances as we find ourselves in today. But pursuit of higher education always requires some sacrifice—of funds, time, energy, hours turned to years on a whirling spindle which flutters full of papers and exams—but you are here because you believe in the pursuit, and in finding it worthy become endlessly worthy of it. 
Trepidation is normal, but you are capable and brilliant and Dartmouth counts itself lucky to have you as members of its enduring community. After nearly a year spent walking on the picturesque Green, Dartmouth has become very dear to me, and there is nothing better than giving something which you care for to another who will appreciate it! 
You're chasing your dreams, '24s. Of higher education, of making a difference, of equipping yourself to enter the world with banner flown for yourself and others. By keeping at it, you're inspiring us. 
Keep the hearth-fire going for us, okay? The sun-dappled walks around Occom pond, the new footprints on the Green, the study and laughter and discovery. Dartmouth is a reflection of its students; I can only imagine the Green will be an even better place with you in it.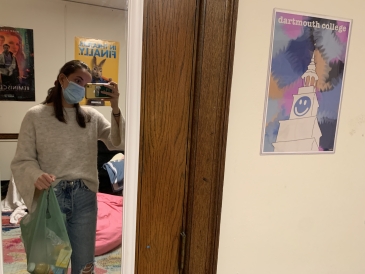 After having the most amazing fall term at Dartmouth, I was extremely excited to get back on campus for winter. As I got out of the Dartmouth Coach and first stepped on campus I was shocked at how cold it was.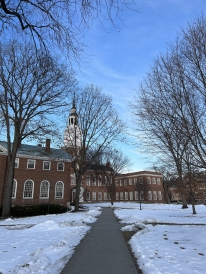 In this post, I'm here to share how I'm surviving this extreme cold as well as my recommendations!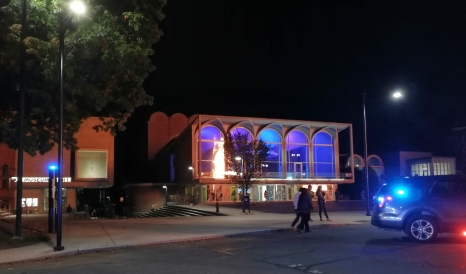 Here are a few of our resolutions for the winter term about how we want to spend our free time on campus!
An Ode to what once was with my former course, Physics 16 (and how to handle doubt in a class choice).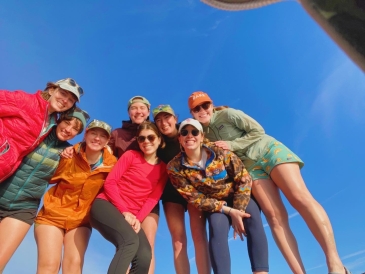 Over Winterim, I went on a college-sponsored trip to Catalina Island!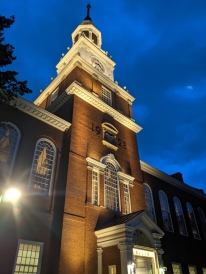 I've wanted to blog about my favorite spots around campus for some time now, but it takes time to explore this magical place!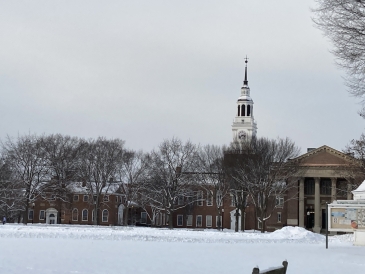 I am not joking when I say I am not made for the winter. Come check my experience thus far!
Antônio Jorge Medeiros Batista Silva
2025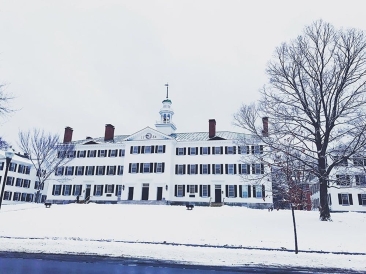 Here are my first experiences of winter term as a freshman.

Brandon Mioduszewski
2025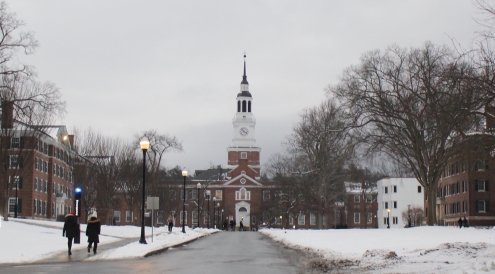 As someone coming from a warm state, the idea of cold winters was frightening as well as fascinating. After a few days on campus, I learned winter was only the latter. Read on to see a few things I've learned from my first winter!