« All Posts by this Blogger
From Sibling Rivalry to the Best Decision I Ever Made!
Congratulations on finding my first blog post! If you are a prospective student, parent, alum, or anyone looking to hear the perspective of a current Dartmouth student, I am honored that you have chosen to read my blog.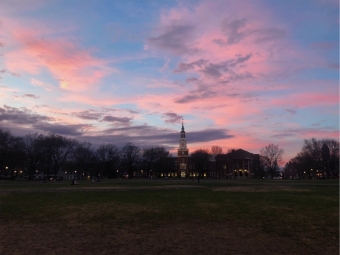 My name is Elina Pepper and I am a '22, meaning that I will (sadly) be graduating in the spring of next year. I was born and raised in San Diego, CA, so you could definitely say that moving to a small town in New Hampshire was a big change for me! 

I am one of the Senior Fellows in the Admissions Office this year, so I thought that it would be fitting to share with my readers why I chose to come to Dartmouth for my first blog post. You may be curious with the title of this post what my sibling has to do with any of this. Well, my older brother happened to be a '20 at Dartmouth, and like the competitive person he is, he bet me that I couldn't get into Dartmouth through the Regular Decision cycle. I had never considered Dartmouth because I wanted to be fully independent and not follow my brother, but after this, I knew I had to apply just to stick it to him. To put things in context for you, I was as qualified if not more qualified of an applicant than he had been, so in hindsight I realize that he just really wanted me to go to college with him. Fast-forward to March 2018 and I am doing a victory dance around my bedroom upon opening my acceptance letter, though mainly because I won the bet and not because I actually wanted to go to Dartmouth.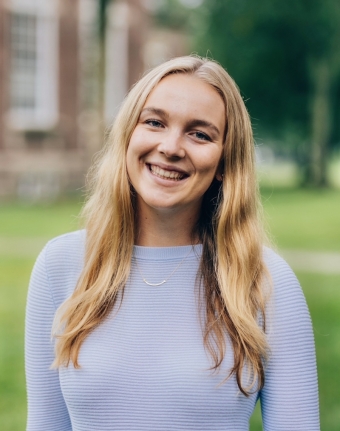 Little did I know that upon stepping onto campus for Dimensions (Dartmouth's admitted students weekend) a short month later, I would fall in love with what was to be my dream school. I had never had as engaging of conversations as I had with my fellow peers during that weekend, and I realized that the East Coast was calling me. Looking back, I am endlessly grateful for my brother and his insistence that I apply to Dartmouth. Given how close we are and how much he cares about my happiness, I know that he never would have told me to apply had he not thought that I would find my place here. He unfortunately graduated already, but I will never forget the amazing two years of overlap that we had at this incredible institution together!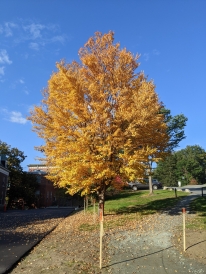 When adapting to a unique college environment, it is important to open yourself up to new perspectives and meet all kinds of wonderful people! Yet, it is even more important to remember your values and what makes you happy.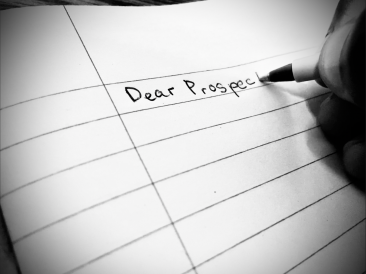 Writing a killer college essay can be a daunting and strenuous process and finding a college that is the right fit for you isn't easy either.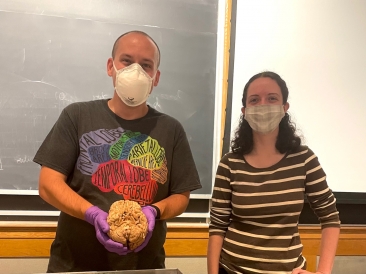 No. Dartmouth is not scary! If you ask me what college academia feels like, I would say it feels like a grown up high school.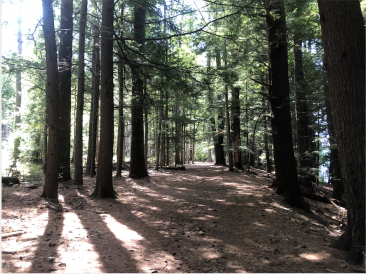 For me, having a close-knit community played a vital role in my college search. Dartmouth's respect and love for Indigenous and Latinx students inspired me to apply. These factors all played a role in my decision to ultimately attend Dartmouth.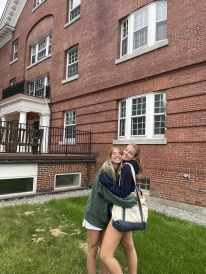 It's been two weeks since my little sister moved into her freshman dorm room. I couldn't be happier.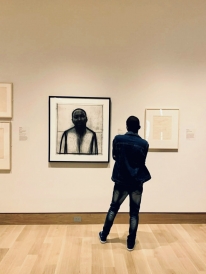 Not me! I actually was looking at the painting of Dr. Martin Luther King. But anyhow, welcome to my blog. Prepare to go on an adventure.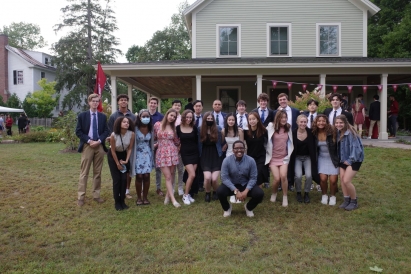 Merhaba, or hello! I'm Eda, a '25 from Istanbul, Turkey. Keep reading if you want to witness a newbie learning how to write a blog post!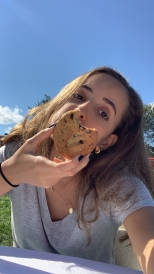 Hi! My name is Paulina and I am a 25' from Nicaragua! I am so excited to finally be on campus where I get to experience first hand everything I could previously only imagine.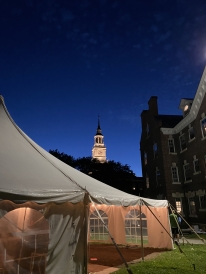 Hey! I'm Daniel and I'm a Dartmouth '25. To begin, here's a little bit about myself. I'm a Seoul-born Californian with an adventurous spirit.