« All Posts by this Blogger
There's SNOW Place Like Dartmouth
There is something truly magical about waking up to a pristine, fluffy coat of white snow on Dartmouth's campus. As a winter enthusiast and cold-weather sports fiend, I get goosebumps when I hear a snow storm is in the forecast and genuinely think that the best winter day involves at least a few feet of snow. But, whether you're a winter lover like me or prefer to admire the snow from afar, you may just have to admit that everything looks a little more beautiful under a coating of snowy white powder. So, without further ado, here are some of my favorite winter pictures in Hanover because there really is SNOW place like Dartmouth.
I've always liked the richness in history and art associated with museums, but it's completely different now that I am taking a class pertaining to studying other cultures.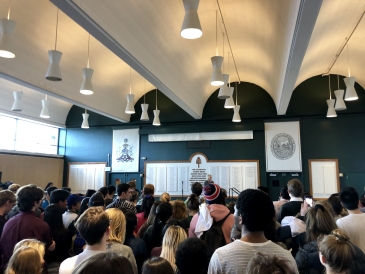 One of the things I enjoy most about college is the opportunity to experience a diversity of thought and opinion. My friends range across the political spectrum from red to blue and every shade of purple in between.

When I first drove up to Dartmouth for my admissions tour during my junior year of high school, I remember immediately seeing the clock-face of Baker tower and knowing that I had arrived on campus.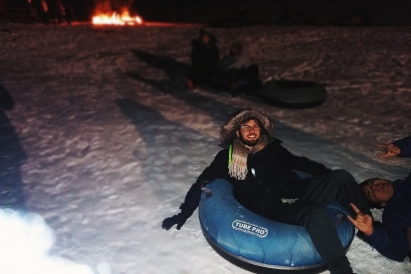 After a great brunch in Lyme's Latham House Tavern, I set off for some tube sliding with the Living Learning housing Communities (LLCs), and I just have to tell you all about it!
The first time I ever stepped into a pair of skis was last Saturday, at the beginning of my first ski lesson at the Dartmouth Skiway.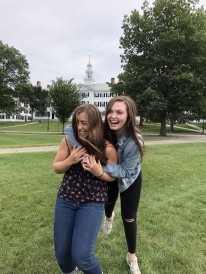 We're the southern gals on our floor; I'm from Houston, she's from Atlanta. Though I was hoping for a roommate from the north who would help me survive the cold...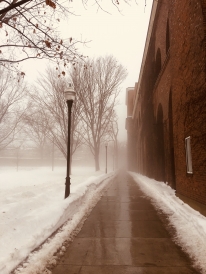 As we settle into 19W, I wanted to share what a typical day looks like for me.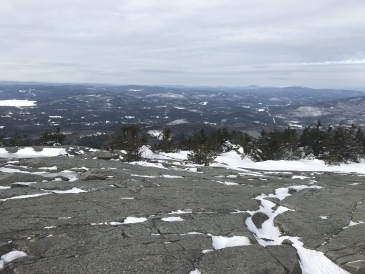 Coming to Dartmouth, my experience with the outdoors was very limited. I had only camped out once and went hiking for the first time on my First-Year Trip.

Donned in a pink tutu, I boarded a van with my friends on Saturday night to our destination: Great View Roller Rink.