« All Posts by this Blogger
There's SNOW Place Like Dartmouth
There is something truly magical about waking up to a pristine, fluffy coat of white snow on Dartmouth's campus. As a winter enthusiast and cold-weather sports fiend, I get goosebumps when I hear a snow storm is in the forecast and genuinely think that the best winter day involves at least a few feet of snow. But, whether you're a winter lover like me or prefer to admire the snow from afar, you may just have to admit that everything looks a little more beautiful under a coating of snowy white powder. So, without further ado, here are some of my favorite winter pictures in Hanover because there really is SNOW place like Dartmouth.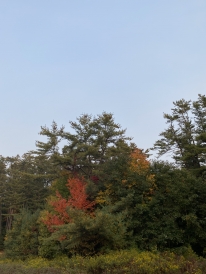 As I reckon with a Senior Fall that looks quite different than those past, I've decided to reflect on my previous Fall terms (both on and off campus) to help me find the common thread between four vastly different Fall term experiences.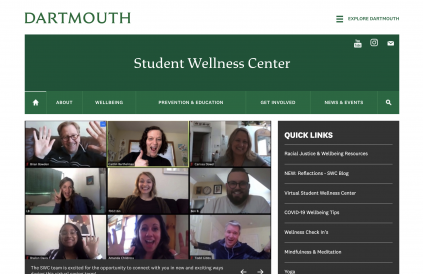 When applying to college, research what the college you are applying to will do to best support you! In this post, I share a few of the numerous resources Dartmouth has provided me with to become a better me.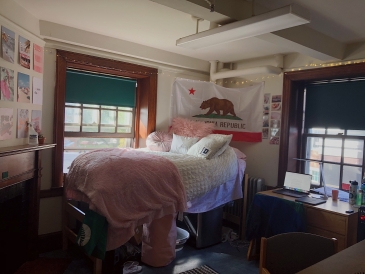 Today, I thought I'd reflect on my Dartmouth move in experience and share how I've been adjusting to residential life at West House so far in the "new norm."

The tree outside my door becomes more and more red each day, I ordered a Pumpkin Spice Latte from Starbucks the other day, and on several occasions have stopped dead in my tracks to enjoy the beautiful New England foliage.
Dartmouth may be your dream school, and you might be over the moon with gratitude to be staying in a gorgeous autumn-leaf strewn campus beneath a perfect blue sky. But be that as it may, adjusting to college life right now isn't easy.  

Being gone from campus for a full year and now living off-campus, I am currently feeling some serious nostalgia for delicious food and amazing staff of Dartmouth Dining Services (DDS).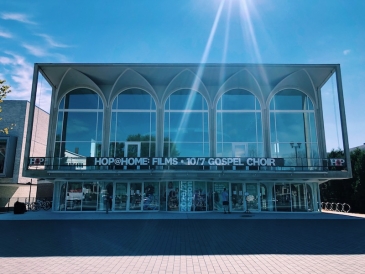 With Early Decision deadlines right around the corner, I thought I'd share a moment that made me super excited to submit my Early Decision application about a year ago.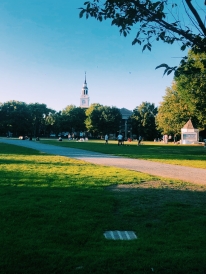 With Dartmouth students out of quarantine, campus has a feel not too different from that of a "regular term."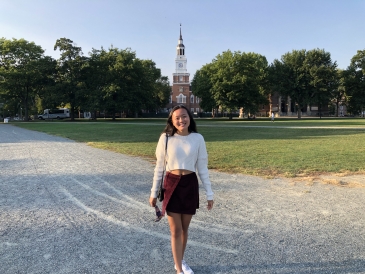 Classes are well underway, we've completed our 14-day quarantine, and it's the perfect time to soak in the sun with new friends!