« All Posts by this Blogger
How I Went Abroad Six Times in Three Years
If you had told me in high school that I would go abroad six times in my first three years of college, I probably would not have believed you. I was excited by the possibility of studying abroad once or twice during college, but having only received my first passport the summer before my senior year of high school, I never imagined that international travel would define my Dartmouth experience.
Thankfully, my journey at Dartmouth has taken some unexpected twists and turns, bringing me to China, Peru, Mexico, Argentina, Chile, Japan, Uruguay, and more! Here's how I went abroad six times in three years:
1. Beijing, China: Foreign Study Program (FSP) 
After taking a full year of Chinese language and culture classes my first three terms at Dartmouth, I knew the best way to rapidly improve my language skills was to immerse myself in a Chinese-speaking environment. So, directly following my freshman year, I flew to Beijing, China where I spent ten weeks studying Chinese at Beijing Normal University followed by a two-week cultural immersion trip with my classmates. While the classes were fast-paced and more difficult than the introductory Chinese classes I had taken at Dartmouth, I was happy to be in an environment where I was constantly learning and soaking in as much new vocabulary as possible. In addition to academics, we also engaged in weekly Tai Chi and traditional Chinese painting classes, had regularly scheduled trips to some of Beijing's most famous sites, and even rode camels through the Gobi Desert during our culminating experiential learning trek throughout Western China.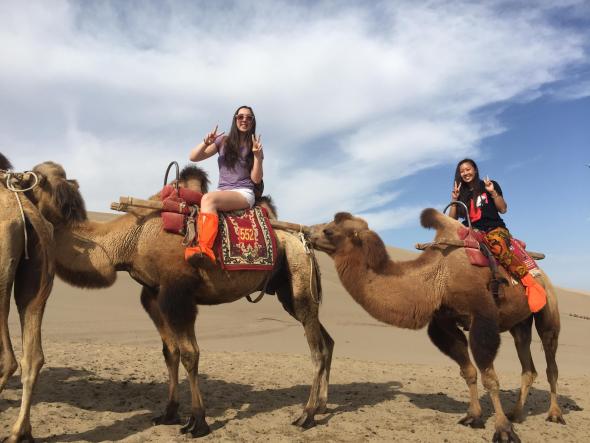 2. Cusco, Peru: Advanced Language Study Abroad (LSA+) 
While most of my peers returned to Dartmouth after our Chinese FSP for the beginning of their sophomore year, I decided to embrace the abundance of study abroad opportunities at Dartmouth for the second time by completing another study abroad program--this time in a new country (Peru) in a different language (Spanish). So, directly following my three months in China, I traveled to Cusco, Peru to take part in the Cusco LSA+ (the plus meaning that it is more advanced than a typical language study abroad program). This program differed from my experience in Beijing in that I had the opportunity to live with a wonderful host family! While I enjoyed my classes on Peruvian literature, history, and culture, I felt that eating meals, taking Zumba-like gym classes, and watching soccer games with my host family was what really helped me both improve my Spanish and get to know what life was like for locals in Cusco. Combined with trips to Machu Picchu, The Sacred Valley, Lake Titicaca, and the Amazon Rainforest, I felt like I was truly able to experience Peru and Peruvian culture for myself during my ten weeks there.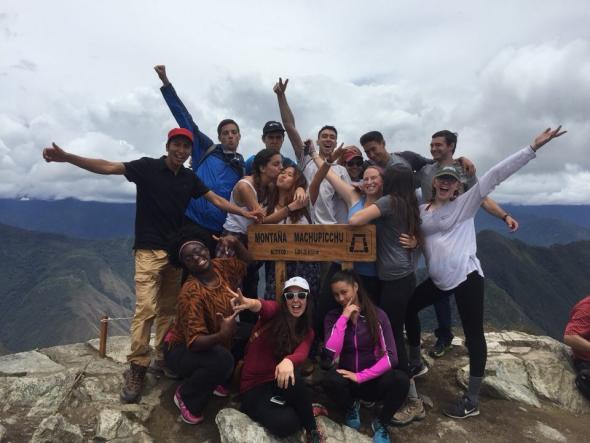 3. Mexico City, Mexico: Fellowship with LocalAventura 
After completing six "on" terms of classes in a row (albeit some of them were taken abroad), I decided that I needed to give myself chance the opportunity to take a break from my studies and instead spend the spring of 2017 diving into my passion of entrepreneurship abroad. Thanks to some of my upper-class mentors at Dartmouth, I was connected with the founder and CEO of a travel, tech startup in Mexico City whose mission to counter cultural commodification in Latin America aligned with my own desire to do good in the world through the private sector. And, thanks to the Dartmouth Entrepreneurial Network, I was awarded full funding for my 10 weeks of living and working in Mexico City. Reflecting on it now, I am still surprised that I decided to take the leap to spend a full term living in a city I'd never visited and where I knew no one prior to arrival. However, my time working with LocalAventura helped reaffirm my interest in social entrepreneurship, and my experience living in a new place helped me gain confidence in my ability to find community no matter where in the world I end up.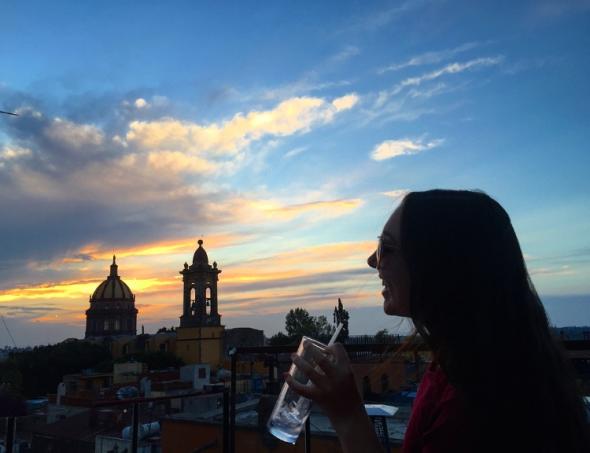 4. Lima & Cusco, Peru: Paganucci Fellowship with Tuck 
In the summer of 2017, I was selected to work as a Paganucci Fellow at the Tuck School of Business. As a team of five undergraduates, we were tasked with consulting with an NGO in Lima, Peru that gives educational scholarships and leadership development training to underprivileged kids. This meant that Tuck flew the five of us to Peru to work on the ground for a few weeks, allowing us to meet the kids, interview some very important funders and CEOs of Peruvian companies, and have another wonderful international experiential learning opportunity. The director of the non-profit came to Dartmouth for our final presentation, and many of our strategy recommendations have since been implemented by the non-profit to expand its reach! It was incredible to see something that began as an eight-week, full-time project turn into solutions and recommendations that have already made a tangible impact.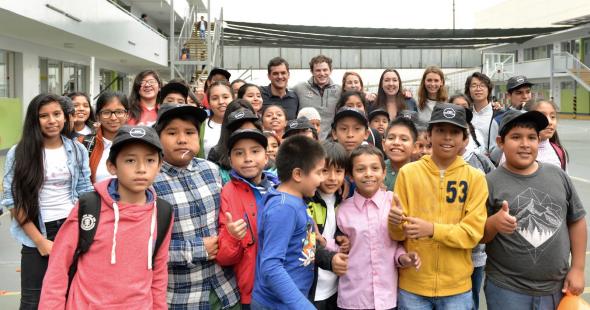 5. Chile, Argentina, Uruguay, & Peru: Independent Research  
One of my favorite things about Dartmouth is its commitment to promoting experiential learning. Thanks to the Dartmouth Center for the Advancement of Learning and the Stamps Charitable Foundation, I was awarded a two-year experiential learning scholarship to pursue my project of researching and promoting female empowerment through entrepreneurship in South America and East Asia (check out my other blog to learn more). So, after lots of planning, I spent the month of December traveling throughout South America interviewing female entrepreneurs in Argentina, Chile, Uruguay, and Peru. While the travel component was incredible, I was most awe-inspired by the nearly 50 women I spoke with and the incredible visions they were pursuing. On top of all this, I was able to stay with my former client in Lima and visit my former host family in Cusco.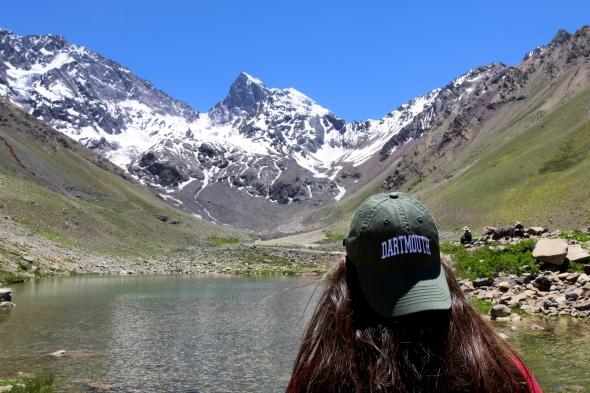 6. Beijing, China & Tokyo, Japan: Internship and Research 
This summer, I am excited to be back in Beijing, China for an eight-week internship at Elite Scholars of China before heading to Tokyo, Japan for a continuation of my Stamps Scholars research. As a Chinese modified with Economics major, my internship is allowing me to see just how intertwined these two fields of study are, and I can feel my semi-rusty language skills improving every day. Though I work during the week, I have been able to use the weekends to continue my Stamps Scholars research by conducting interviews with female entrepreneurs in the local craft markets. Though I am enjoying living in a city I am familiar with, I am excited to head to Japan in just a few weeks and embrace all the adventures that lie ahead. And, between the craziness of my internship, research, weekly hikes to unrestored parts of the Great Wall, and Dartmouth alumni meet-ups (yes, there have already been quite a few), I have a feeling that the rest of this summer is going to fly by.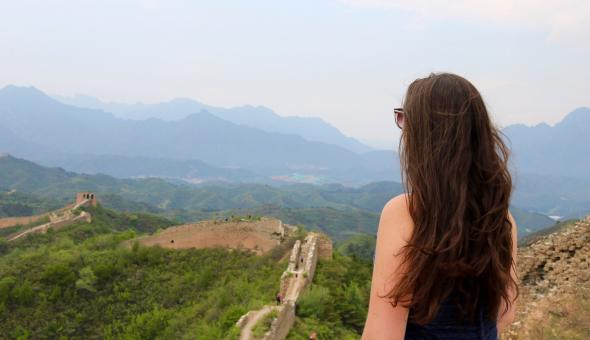 So, that's how I went abroad six times in three years. Each time I go abroad, I am reminded of just how much there is to learn, and I can't wait to continue exploring in my senior year at Dartmouth at beyond! Stay tuned for more adventures.