« All Posts by this Blogger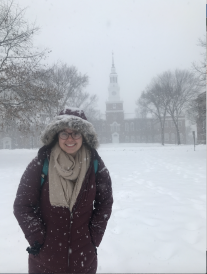 Up to Snow Good!
When I look back to my first year on campus, Winter term is a big white glare (probably from the sun coming off all that snow to be honest). Although I had been told to bring a sturdy winter coat and boots, I still was unprepared for the winter weather which lay ahead. As someone who has been on campus for three Winter terms (I'm currently taking a virtual term in Oklahoma), I have a lot of fond and, yes, embarrassing, Winter term memories to share! Here, I'll take you through some of my favorite Winter memories, share some helpful New England winter tips, and talk about what it has been like to take a virtual Winter term at home!
FIRST YEAR:
As a small-town girl from southeastern Oklahoma, I grew up knowing only the once a year "dirty inch" of snow. Yet, every year, my whole school looked forward to this one inch of snow and the snow day that came with it! So, for anyone out there who can relate to this sentiment, let me tell you now that, at Dartmouth, there are no snow days! I have some pretty painful memories of walking to 7:45AM Spanish drill class in what felt like a blizzard during my first year. During my first Winter term on campus, I was also a Dartmouth cheerleader, and I have a very vivid recollection of slipping on ice and falling flat on my back right in front of Dartmouth Hall while walking to practice at Alumni Gym. However, despite some of these more embarrassing memories, I also recall walking across the Green with classmates to check out all of the amazing Winter Carnival ice sculptures and participating in the first snowball fight which Dr. Seuss calls for each year! Whether you're enjoying a walk around campus with friends, or scurrying from class to class in the snow, make sure you have warm gloves, good comfortable boots, and base layers of fleece. A pro tip for really cold days are toe and hand warmers (a gift my stepdad gives me every year at Christmas, and one that I always use)!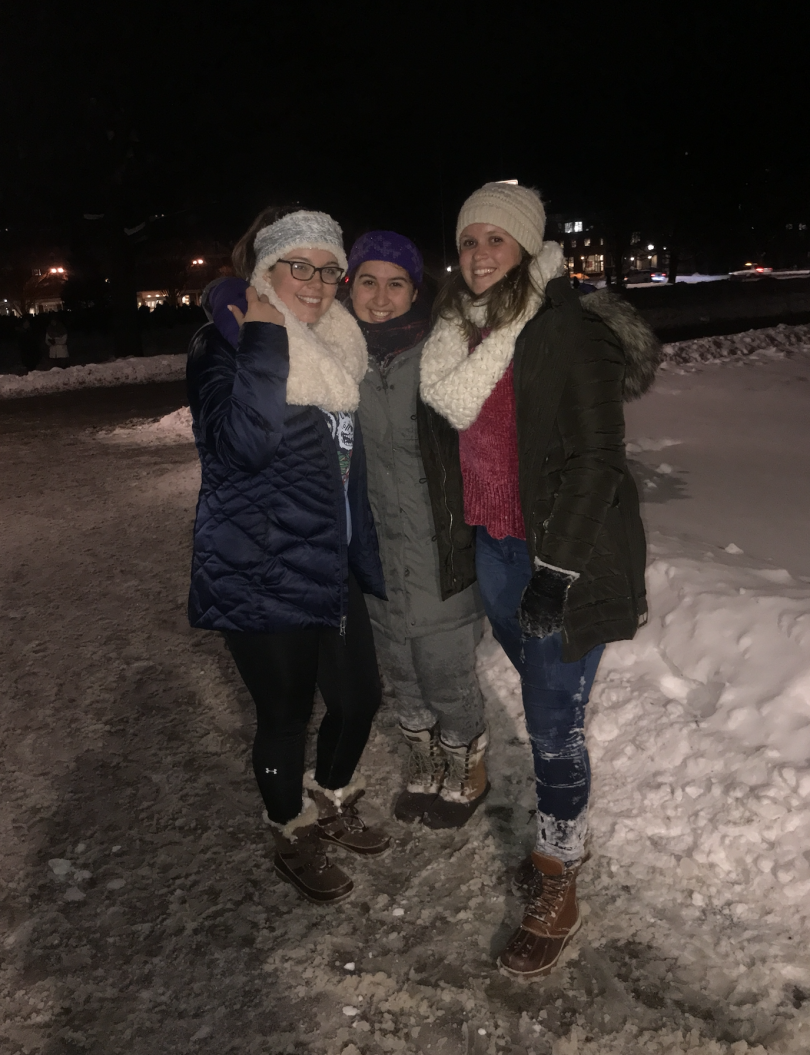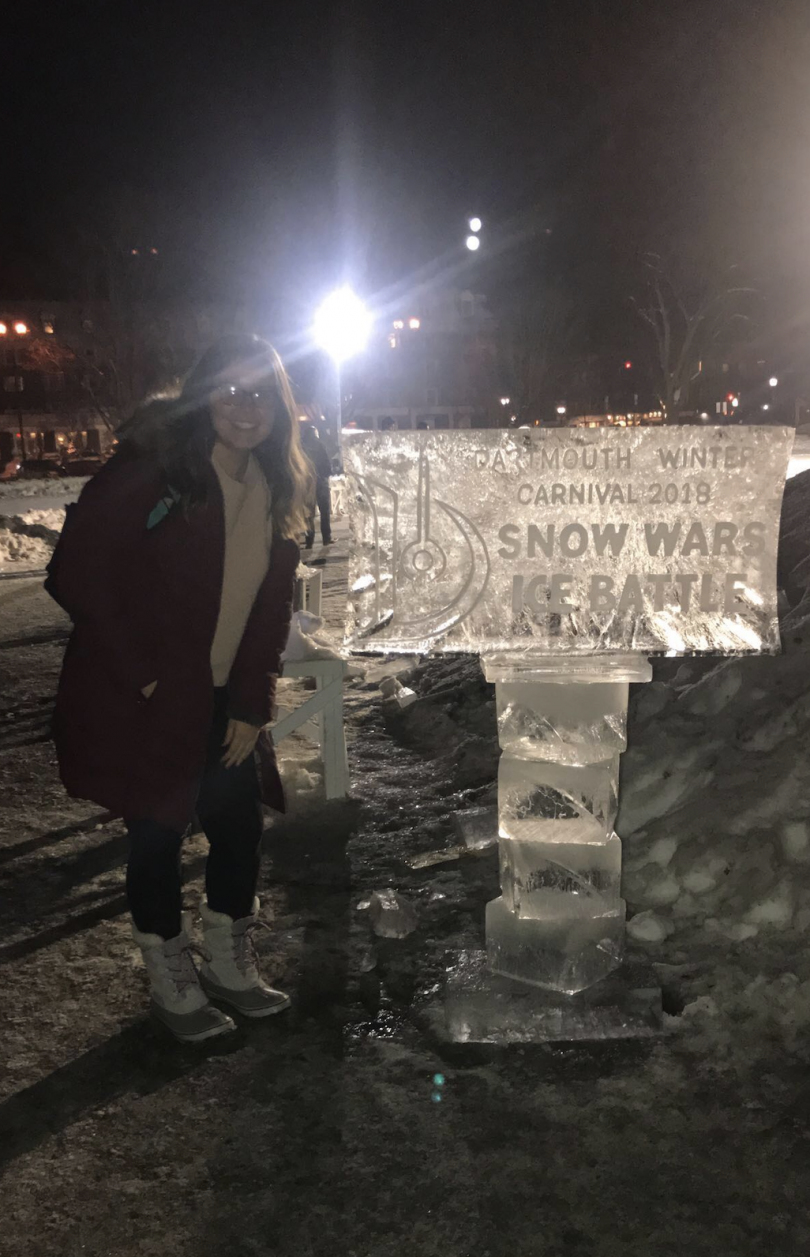 SOPHOMORE YEAR:
As you may or may not know, First-Year students at Dartmouth aren't allowed to have cars on campus! While I didn't bring a car to campus my sophomore year, I had several friends who made the cross-country drive to Hanover. If you do consider bringing your car to campus for your second year in the New England cold, make sure you've got a windshield scraper and a car snow brush on hand! One of my most vivid memories of sophomore Winter is standing outside, in below freezing temperatures, at A-Lot (the student parking lot) and helping a friend knock the snow off of her windshield. It took over thirty minutes and we were forced to use our hands! I was glad to have gloves on, but the cold seeps through pretty quickly when shoveling snow with your hands! The moral of this story: buy a windshield scraper! Also, always take your friends out for Lou's homemade hot chocolate after they help you manually dig your car out of the snow.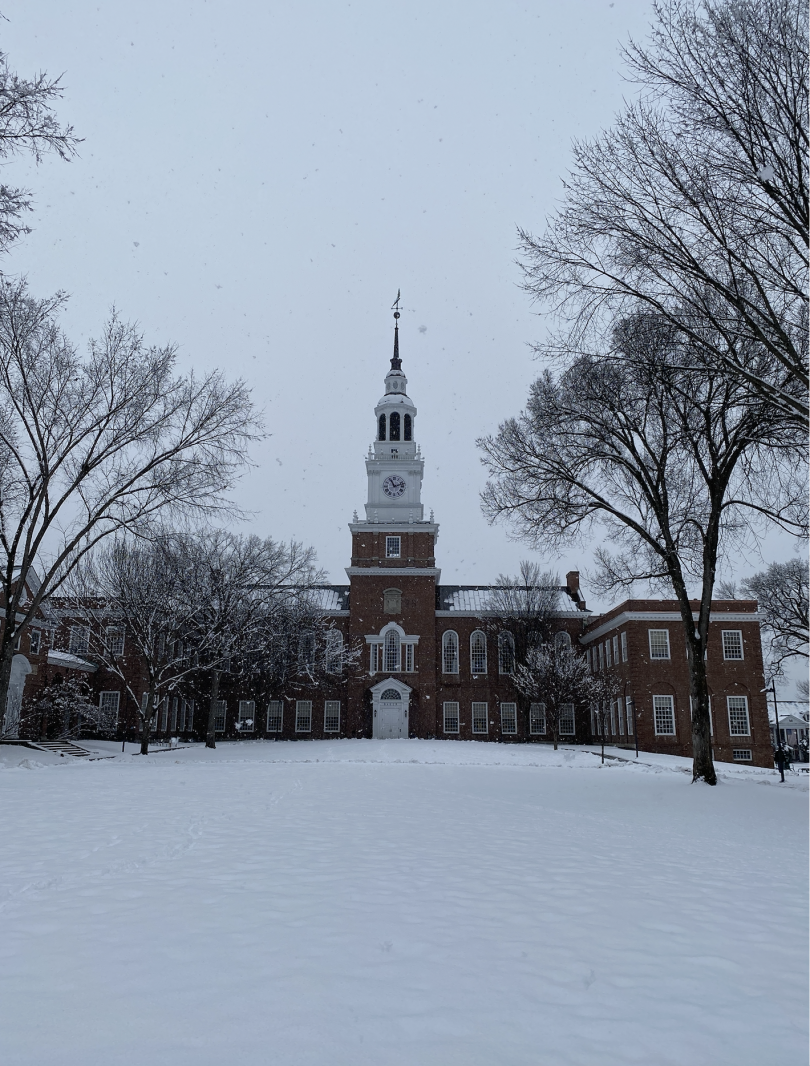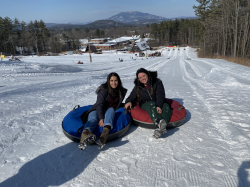 JUNIOR YEAR:
During my Junior Winter, some of my closest friends were taking an OFF term. I was a bit nervous about my social life this term, but I soon realized that I had nothing to worry about. This term, I lived in my Greek organization's house. This allowed me to bond with sisters and forge new friendships within this space. This experience gave me the opportunity to grow closer with friends I already had within my house and get to know new faces who had joined our sorority while I was abroad in the Fall. I even took a trip to Burlington, Vermont with two of my sisters just to fulfill our mutual craving for Ramen! As I've mentioned, I've never had a car on campus, so we decided to rent a ZipCar for the afternoon and drive the two hours into Vermont for some time off campus and quality food. Since I had been on campus for two previous winters, I had some experience already of driving in the snow, but I always find it helpful to do a few test laps around one of the parking lots just to make sure you feel comfortable driving in this type of weather! Practice driving in the snow is crucial for all my folks with driver's licenses who may be joining us for New Hampshire winters!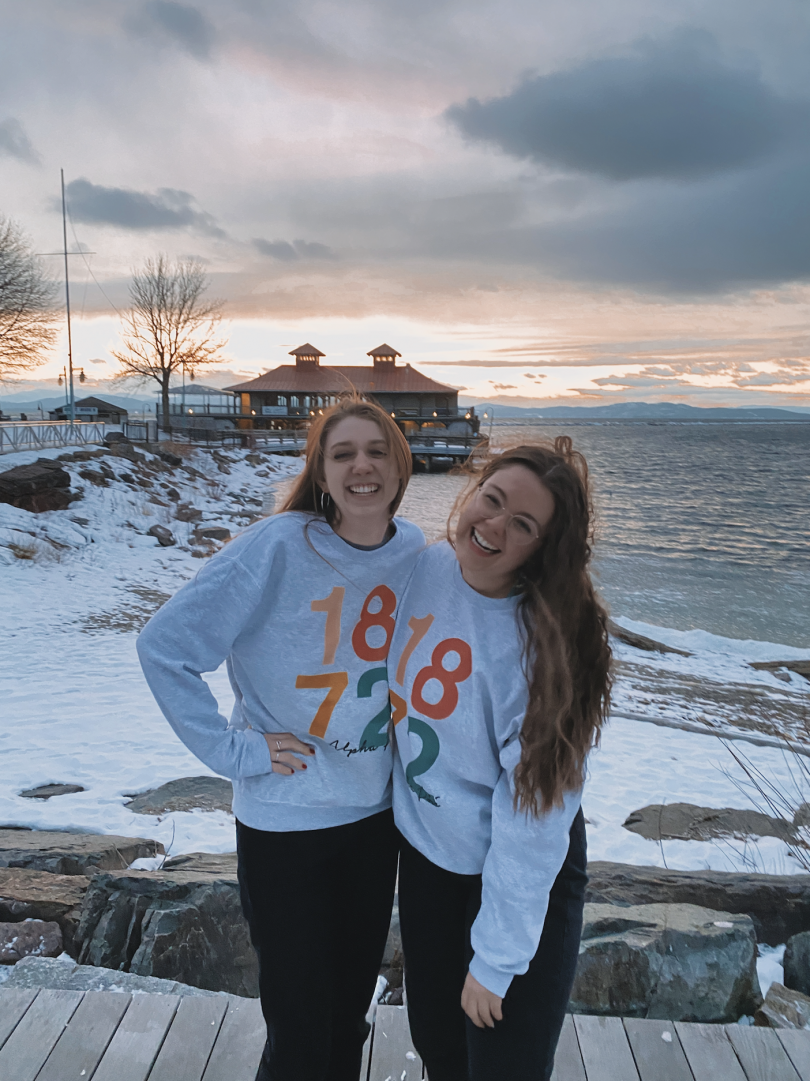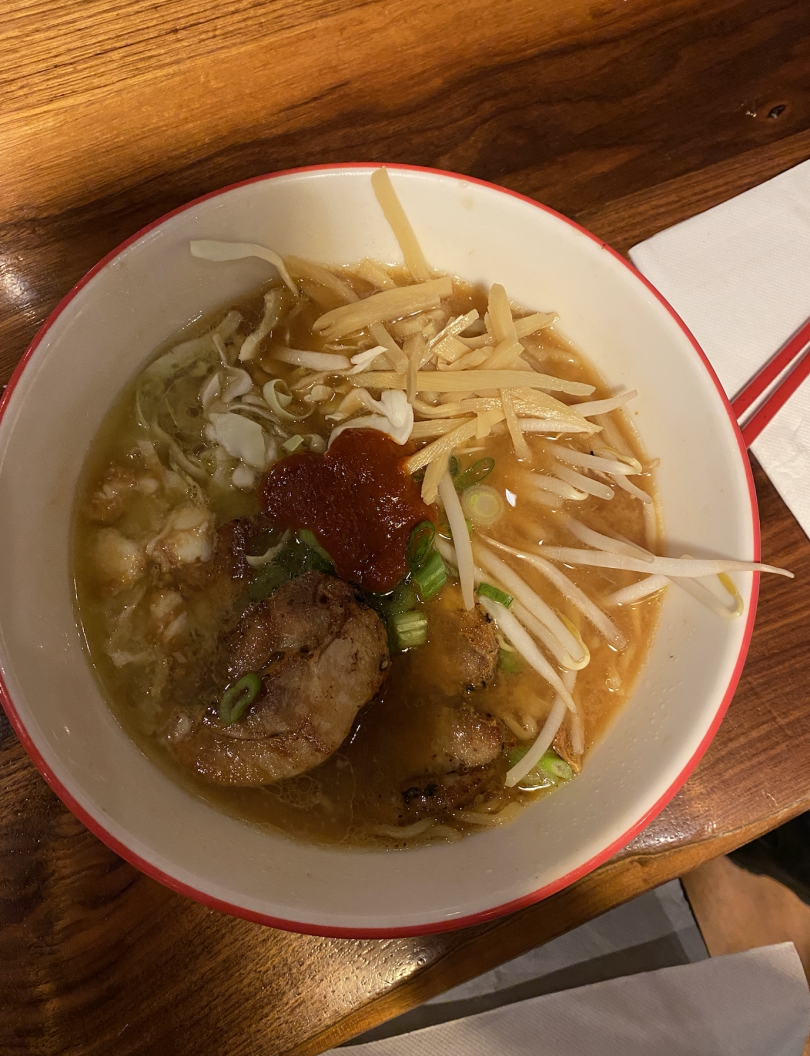 SENIOR YEAR: 
And now we have arrived at Senior Year! This Winter term looks a bit different than the three I've mentioned above. Although I'm missing my last opportunity to finally brave the Polar Bear Plunge tradition (whew!), I've been relishing in warmer Oklahoma temperatures. At times, I've felt almost out of place as family and friends complain about 40- and 50-degree temperatures. Once you survive three Dartmouth winters, "cold" takes on a new meaning! However, in the past week, we have experienced temperatures well below freezing and an unheard of five inches of snow! As this weather is clearly not the typical of southeastern Oklahoma and Texas, like my family, many folks here have been battling power outages, frozen water (or no water at all), and burst pipes. Unlike homes and roads in the Upper Valley, houses and roads here are wildly unprepared for this type of weather. Despite all of the struggles and challenges we are facing, when I check my Facebook page (because you know your grandma's friend has all the best updates), my feed is filled with the smiling faces of adults and kids alike. Usually, we only receive an inch or two of snow here, but with this substantial amount of fresh snow, folks have been sledding down our local park's hill on a cardboard box and making snow ice cream quite regularly! Although the recent weather has made me nostalgic for campus, as a Senior, I don't know when I'll have another opportunity to be at home for this long, and I wouldn't trade these memories of family and snow ice cream for anything.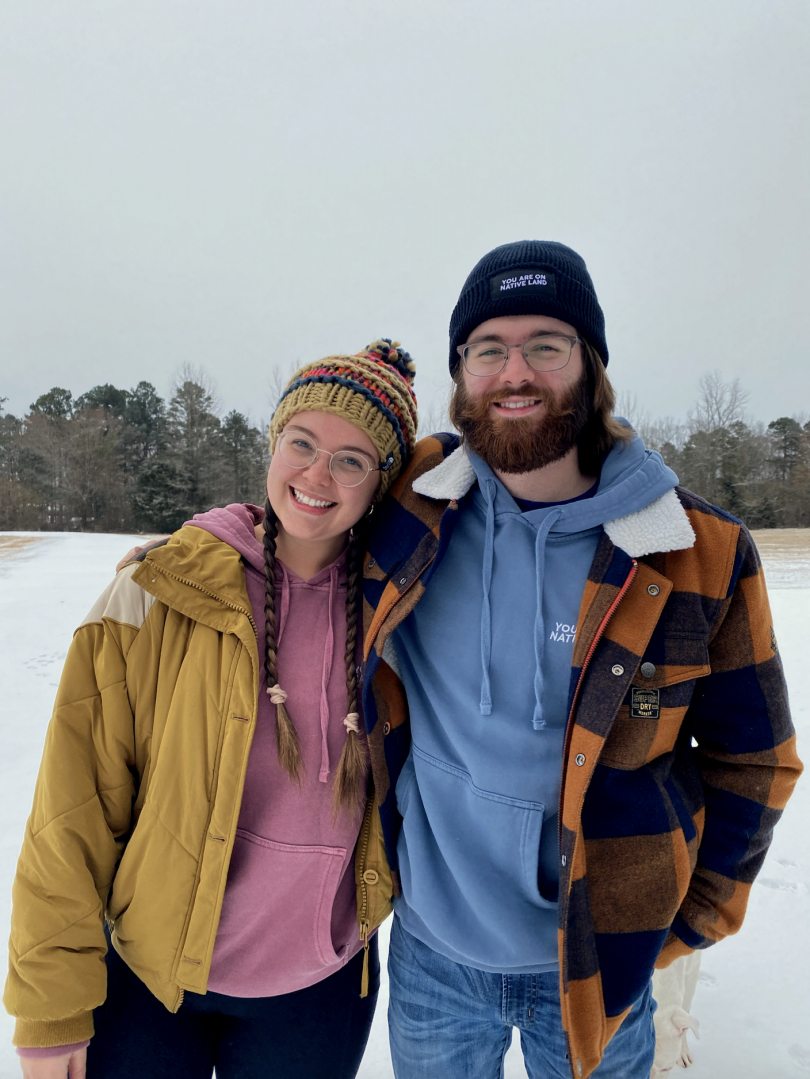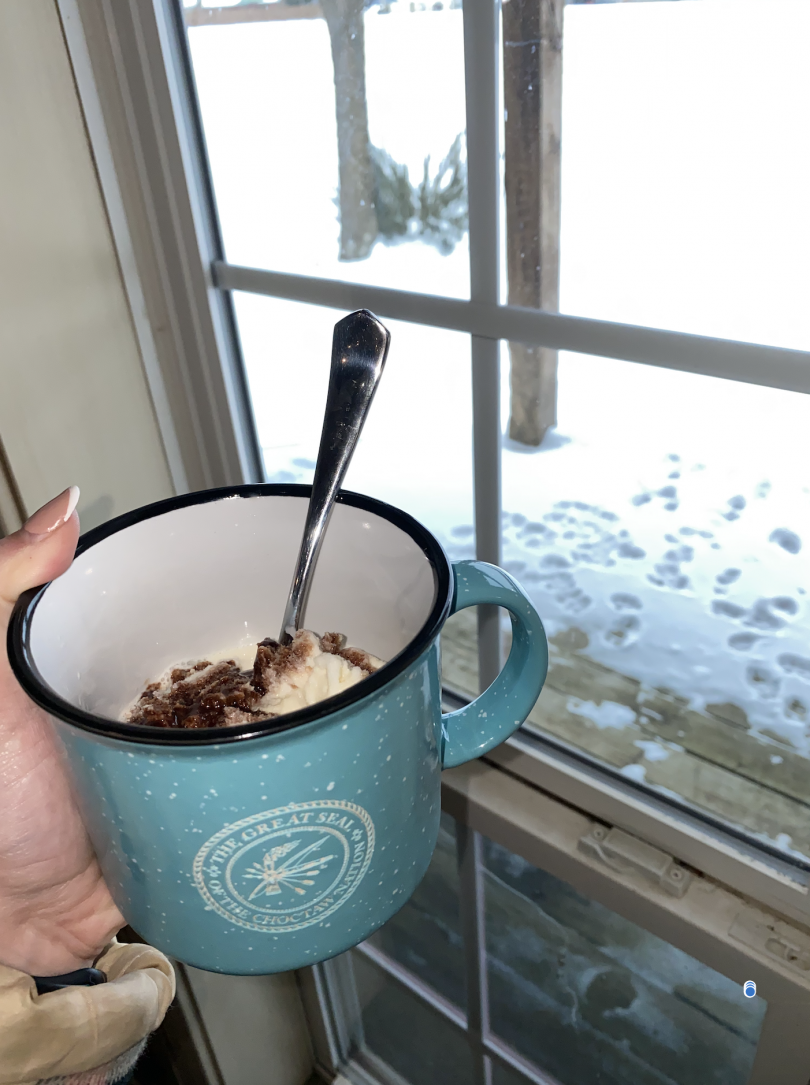 In the spirit of full transparency here, I actually wanted to take off both my Sophomore and Junior Winter terms, but the classes I needed to take always kept me on campus. Now, as a Senior relegated to a virtual term off campus, I'm glad they did. While I always enjoy being at home with family, a part of me is definitely struggling with the fact that I'm missing my final Winter term at Dartmouth. Although the snow and ice have never been great friends to me, they have helped me create incredible memories with the greatest of friends. I hope that some of these funny, slightly embarrassing, heartwarming memories and winter tips and tricks help you navigate your own Winter terms at Dartmouth!