« All Posts by this Blogger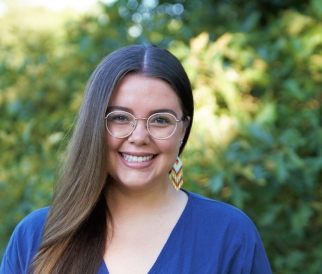 Just a Small Town Girl, Living in a Big Green World!
Halito! My name is Claire Young, I'm from Wright City, Oklahoma, and I'm a proud Chahta ohoyo (Choctaw woman). I am currently a '21, or rising senior, at Dartmouth and I'm double majoring in Religion and History modified with Native American Studies.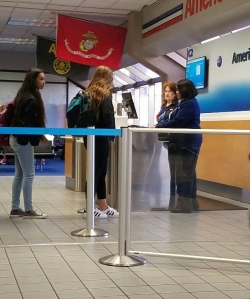 A little about me before Dartmouth. Once upon a time, I was just a small town girl living in rural Oklahoma and attending a public high school with less than fifty students in my class. I spent my days joining just about every club WCHS had to offer, searching for academic challenges wherever I could find them, volunteering with my tribal youth advisory board, and only ever dreaming about attending a college like Dartmouth. And then, one day, I decided to apply to Dartmouth's Indigenous Fly-In Program. After the most magical three days, I knew I had to at least TRY to apply to Dartmouth.
Fast forward to the present, I've long since been accepted into Dartmouth College under Early Decision, and, in a lot of ways, made my high school dreams a reality. But even today, nearly four years later, I'm still involved in clubs on campus, volunteering as much as I can, hanging out with NADs (Native Americans at Dartmouth), and seeking out those same academic challenges. 
On campus, I have worked with the Dartmouth Admissions Office a lot. I've served as a Dartmouth Bound Fly-In Leader, worked as a Reception Area Assistant in the admissions office, and currently, I'm a Senior Admissions Fellow. I'm so excited to hold a position that allows me to be a voice for both current and prospective Dartmouth students! In the past, I have also worked with the Office of Residential life as an Undergraduate Advisor and with Student Accessibility Services as a class notetaker. Outside of my campus jobs, I'm involved in Greek Life, NAD, and DREAM (a volunteer mentor program through the Dartmouth Center for Social Impact). I've studied abroad twice in Edinburgh, Scotland and London, UK (experiences that have changed my life - yes, I'm that cliché girl). However, right now, I am safely back in Oklahoma, surrounded by family, working virtually, and mourning the loss of our beloved little King Arthur Flour from afar.
A few things you should know about me now, I love to read and write for pleasure, travel (when possible), eat really good homemade food, and enjoy beautiful Oklahoma with my family. I consider myself both a scholar and a dreamer, I am a connoisseur of the word y'all, I have a major sweet tooth, and I take my coffee with a side of sass and sarcasm in the morning. 
So, while I may have grown up, changed, learned and seen new things, I hold onto who I am and where I come from. Things in Hanover, New Hampshire are a lot different than they are in Wright City, Oklahoma, but I'm still that same small town girl, only now, I'm living in a Big Green world.