« All Posts by this Blogger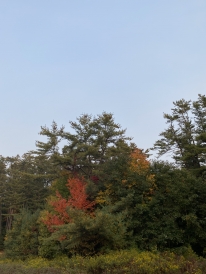 Ghosts of Fall Terms Past
Since I'm beginning my Senior Fall, in a place that looks very different than the previous Fall terms I've experienced no less, I thought it would be a good exercise in reflection to examine how all of my past Fall terms have varied. Some of these terms were spent studying abroad on Foreign Study Programs (FSPs), while others have kept me grounded in our beautiful New Hampshire foliage. In this blog post, I'll talk about these differences and, hopefully by the end, you'll understand why Fall has consistently been my favorite term both on and off campus!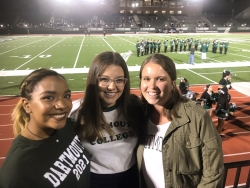 First-Year Fall: Hanover, New Hampshire
Freshman Fall can be an overwhelming time, but looking back, it was also the first time I was truly immersed within our Dartmouth community. Before this term, I was simply dreaming of the New England fall, Dartmouth homecoming, and who my new friends might be! And sure enough, I got to experience all of these things! I loved my first year on campus, not just because of the beautiful red, orange, and gold leaves which surround campus (although I am enjoying this again now), but because it was the term I began officially participating in Dartmouth traditions! During this term, I matriculated, ran 21 laps around our homecoming bonfire, and experienced my first ever Native Americans at Dartmouth midnight breakfast. I also met two of my best friends: Ally and Elizabeth! Check out the photo below to see our younger selves at our very first Dartmouth College football game!
Sophomore Fall: Edinburgh, Scotland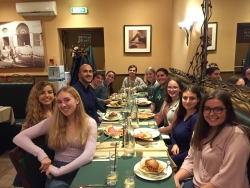 After finally finishing my first year on campus, I was ready for a new experience! This opportunity presented itself in the form of the Religion Foreign Study Program (FSP) in Edinburgh, Scotland. I had always been interested in studying religion but had never previously had the opportunity to do so. After applying for this program on a whim, I soon found myself in a foreign country for the first time ever. This particular Fall term is extra special to me because it is when I feel like I most found myself. I know the whole 'girl goes ~abroad~ and comes back enlightened' trope is a bit cliché, but this experience was more than that for me. As the only Sophomore on the FSP, I was surrounded by upper-class students who helped me grow academically and personally. I also realized that religion was a field I might actually study long-term (spoiler alert: I decided to major in it). And more than anything, as truly a small-town Native Oklahoma gal, I developed a love for traveling the world that led me to visit five different countries during this Fall term and study abroad for a second time in the next year. However, the connection I feel to Scotland can never be matched, but that's a post for another day!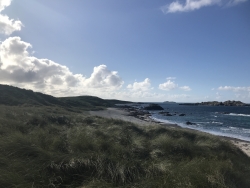 Junior Fall: London, United Kingdom:
Wow, let me just say that, as slow as this year may have started off, I cannot believe that it has been an entire year since I was in London on the History FSP! During this program, I lived in an apartment building filled with Dartmouth students on both the History and Government FSPs, as well as the two Dartmouth professors who led our programs.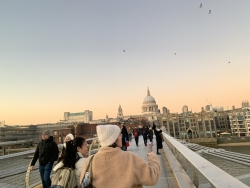 This was an awesome chance to make new friends within both the History department and my own class! I also loved this FSP because it gave me the chance to conduct archival research on Native history within the British Library. This was an amazing experience academically. I also loved that, once again, I was able to easily and accessibly travel internationally. I checked off another seven countries this term and was also able to spend my finals week studying in my favorite city, Edinburgh. Having this amazing cohort of Dartmouth students living, traveling, and studying with me in a global city like London was another experience of a lifetime.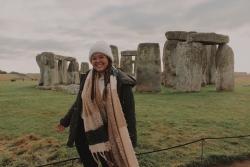 After walking all of you through the ghosts of my Fall terms past, I am realizing that during every one of these terms, both on and off campus, I found myself surrounded by our wonderful Dartmouth community. I know you've all heard a million times that the people here are what make Dartmouth, but truly, this is the case. Whether it be making new friends during freshman Fall, traveling with upper-class students through Scotland, or living with my fellow History majors in London, the Dartmouth community has always been with me. This Fall term is no different. While we may not all be on campus, and although we are learning virtually this term (not studying abroad – I feel your pain), we are still surrounded by the thriving intellectual and social community that is Dartmouth College. I will always be grateful for the home, family, and community this college has brought me.