« All Posts by this Blogger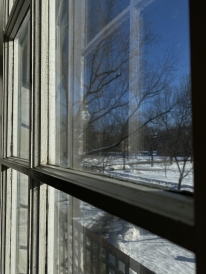 On-Campus Jobs: Work as a Dartmouth Student
At Dartmouth, it is not uncommon for students to work at least one on-campus job while taking courses. For some of us, working multiple jobs is a necessity. I have worked more than a few on-campus jobs. In this post, I'll share these experiences with you!  
During my first year, I was so thankful to have an upperclassmen Undergraduate Advisor to guide me. That is why I decided to apply to be a First-Year Living Learning Communities UGA. Once hired, I realized quickly that I loved working with new students, providing them with resources and advice, and pouring my creativity into residence hall decorations! Besides working to develop community amongst students, this position offers a steady salary each term and covers your meal plan. If you're someone who likes working with people and getting creative in your free time, this job is for you!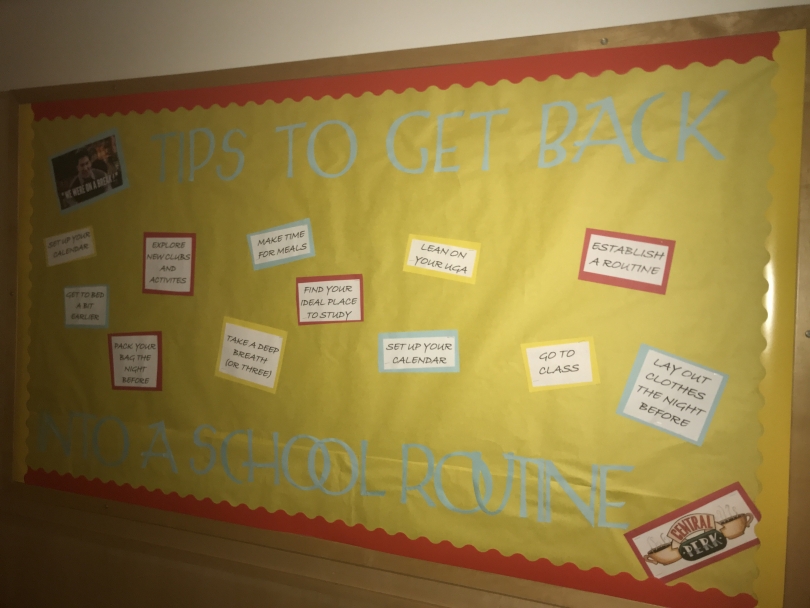 At the same time, I also applied to work with Student Accessibility Services as a Peer Notetaker. Peer Notetakers are Dartmouth students who are paid to take notes in a course which they may or may not be enrolled in. This service is available to qualifying students who are unable to take their own notes and may benefit from receiving additional notes from a Peer Notetaker. Notetakers are hired on a term-by-term basis for courses which students are registered in who may require this service. By just attending classes and taking my usual notes, I am able to make extra money and help someone! It's a win-win!
My favorite memories of Sophomore Summer are the days I spent as a Dartmouth Bound Summer Program Resident Advisor! As a previous attendee of Dartmouth's Indigenous Fly-In Program, programs like Dartmouth Bound, which help students from underrepresented backgrounds explore Dartmouth's campus and realize it as a potential future home, are very important to me. As an RA, I lived with my group of prospective students for three days, facilitated group bonding, and provided a current student perspective throughout the program. Dartmouth Bound RA's receive a stipend from the Admissions Office for their work, but meeting students from around the country, watching them grow throughout the program, and seeing them fall in love with Dartmouth like I did was the most rewarding part of the job.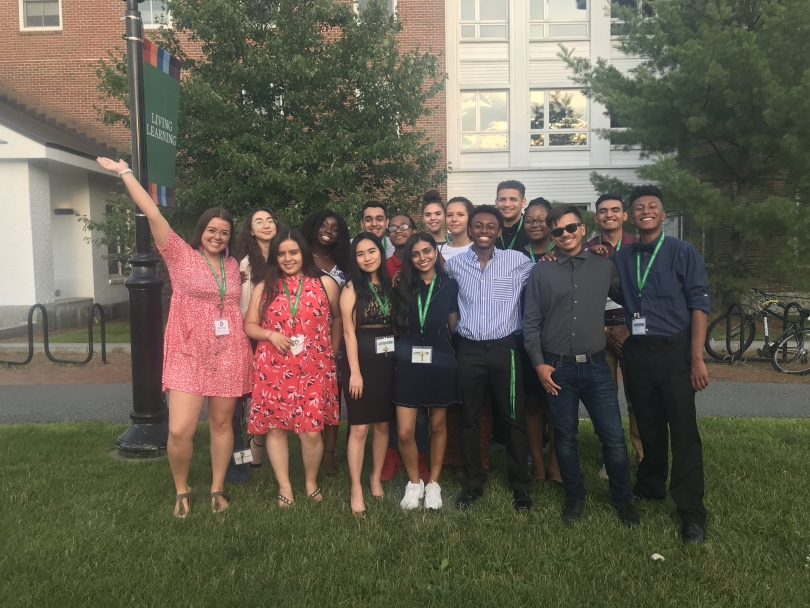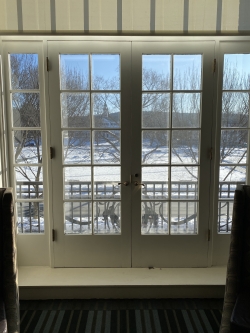 When I returned to campus last Winter (20W), I was on the hunt for another job, the Dartmouth Jobnet (a website listing on-campus job opportunities) was the first place I searched! I soon decided to apply for a Reception Area Assistant position in the Dartmouth Admissions Office and was quickly working behind the front desk in McNutt Hall, answering phone calls and emails, and checking in families for campus tours. While working as an RAA, my supervisor in the office suggested that I also apply for the Dartmouth Admissions Office Senior Fellowship... And that is how I find myself here, blogging on People, Places, Pines! The Senior Fellowship is a one-year paid position that is full-time in the Summer and part-time throughout the academic year. Besides blogging, I sit as a student panelist in virtual information sessions for prospective students, work on various long-term projects, like the planning of this year's Dartmouth Bound Summer Program, and soon, I will also be helping to read applications for first-year admission.
All of these jobs have been both challenging and rewarding. It's difficult to navigate school, a social life, and work, but somehow, Dartmouth students manage to do this every term. I'm excited to step back into my roles of UGA and notetaker in the upcoming year and continue working (and blogging for you all) as an Admissions Office Senior Fellow too!