« All Posts by this Blogger
A Spring In My Step!
After a looooong winter away from campus, it's now April and officially spring term!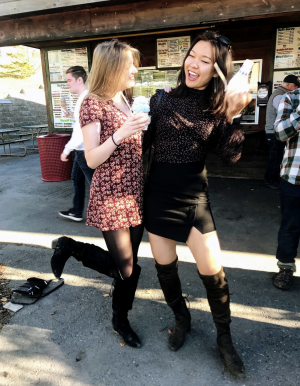 Springs on campus always generate a lot of buzz because nearly everyone comes back to campus (fall and winter are big seasons for studying abroad and interning). As a result, you get to be reunited with friends you haven't seen in a while. Personally, this spring brings an extra level of excitement, since it marks my first full return to campus (I've never been "off" before this winter). In these past two weeks, I've shared many hugs, happy tears, and obnoxious mini-reunion "dance" parties.
One of my best friends spent her fall term abroad, and since I was off in the winter, I haven't seen her in almost a year. This spring we were finally reunited over a meal at foco (foco is Dartmouth lingo for "food court," more formally the Class of '53 Commons). Reunions are the real beauty of spring; yes, spring brings sunny weather and stunning florals back to Hanover, but it, more importantly, brings back your closest friends.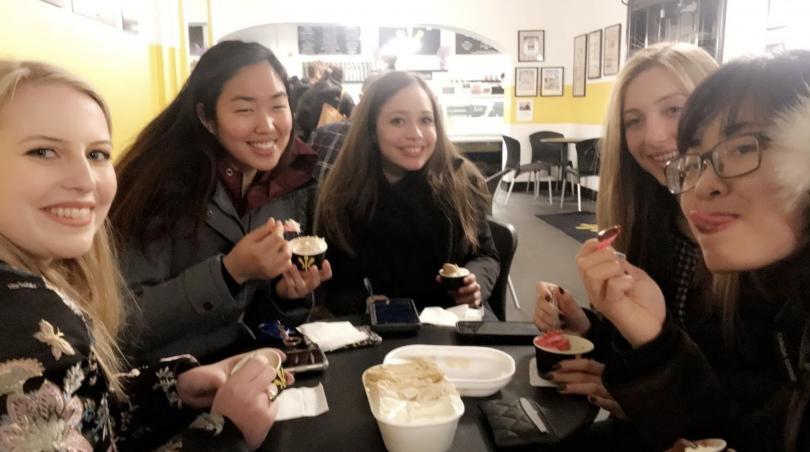 One added personal benefit to spring: my birthday! I love celebrating my birthday on campus because it gives me an extra excuse to occupy all of my friends' schedules. After a winter away, it's only natural all those days of major FOMO (fear of missing out) would materialize in spending as much time as possible with the people I love. 
All in all, spring at Dartmouth is like the universe plopped all your closest friends on campus and put a rosy-hued filter over it all. So you could say, I'm walking with a spring in my step!