« All Posts by this Blogger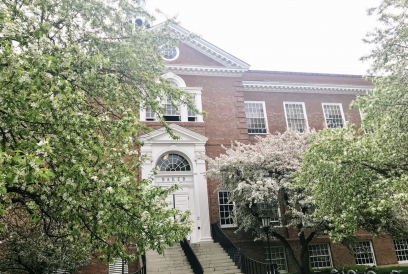 Sent from my iPhone: Morning Walks from the River Cluster
In my first spring in Hanover, the weather had everyone in a cheery mood! While I'm still not a morning person, I feel marginally more like one of the early-rising Disney princesses (albeit much more of a mess) when sunlight filters through my window and birds chirp from the trees. 
The spring weather has also made my walks to/from the River incredibly photogenic.
So I took these photos on a dewy Wednesday morning to document my journey to the Baker-Berry Library:
The River is famously far from the center of campus (although it's really just a seven-minute walk). The typical route is to walk through Thayer (the engineering school) and along Tuck Drive until you get to the library. The walk might get tedious ― especially if you're running late to class ― but if you really look around, you'll get to notice aspects of campus others might overlook.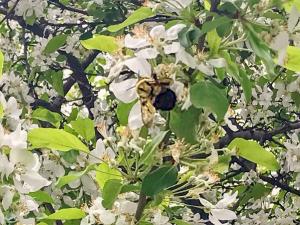 For example, right now, Hanover's trees are home to large (and fluffy) bumblebees... and they're super cute! Catch them giving life to our flowers and buzzing around above you.
Another highlight of the walk along Tuck Drive (which is the longest stretch of the journey) is to look to your left at Dartmouth's Georgian-style architecture...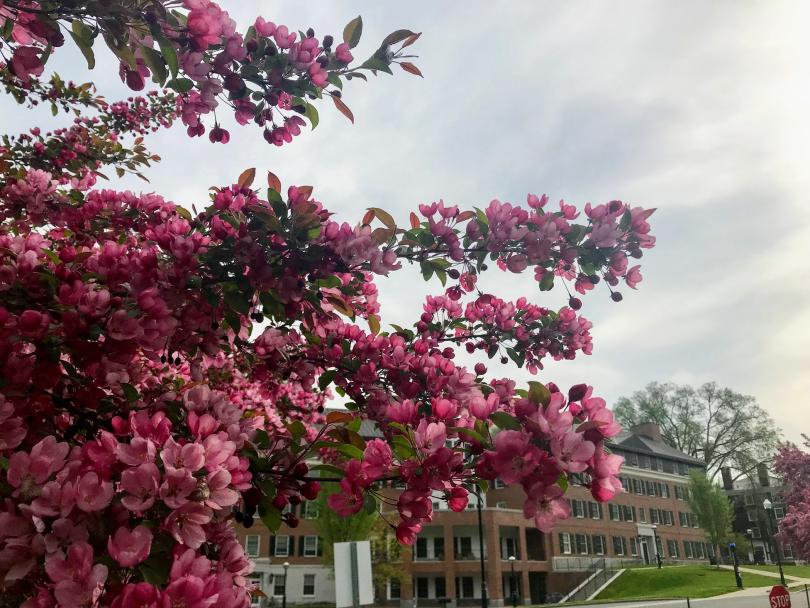 ...And to look to your right at the trees overlooking our historic cemetery.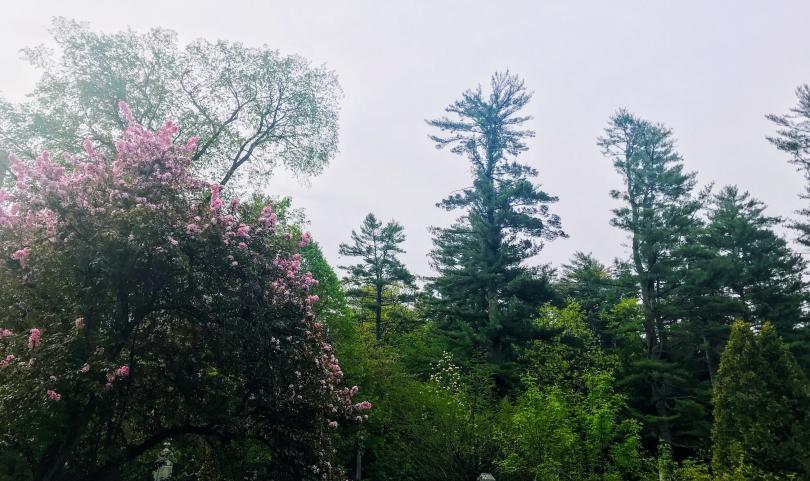 Also, I'd suggest looking down at the dewy grass too.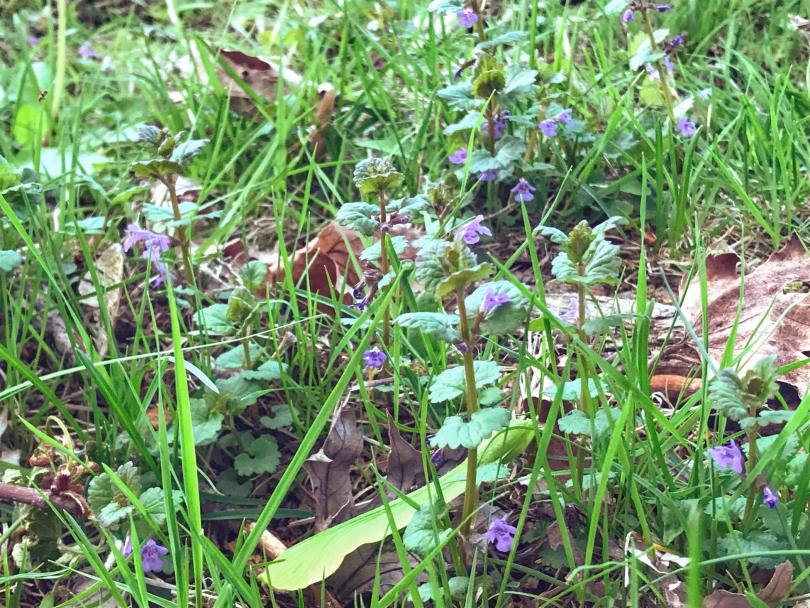 The campus is breathtaking from all angles, even when you're exhausted and stressed and it's the morning. So if you're one of the 22s who got assigned to the River, take some time to stop and smell the roses, and you won't even notice the walk. In fact, you'll probably love it.
Before you know it, you'll be at your destination.