« All Posts by this Blogger
Sailing Away on First Year Trips
My introduction to Dartmouth began with Trips, a student-led pre-orientation program where incoming freshmen venture out into the New Hampshire outdoors. Yes, camping in the woods and hiking ten miles with several strangers may sound daunting, but there are other Trips sections that aren't quite as unnerving. In addition to the traditional hiking trips, there are kayaking, horseback riding, organic farming, and (as you probably guessed from the title) sailing trips too! 
As someone who grew up hiking and camping in the mountains of Utah, I wanted to try something new for Trips and listed sailing as my top choice.
I had never sailed before, but nor had any of my trippees (Dartmouth lingo for fellow members of your Trips section) ...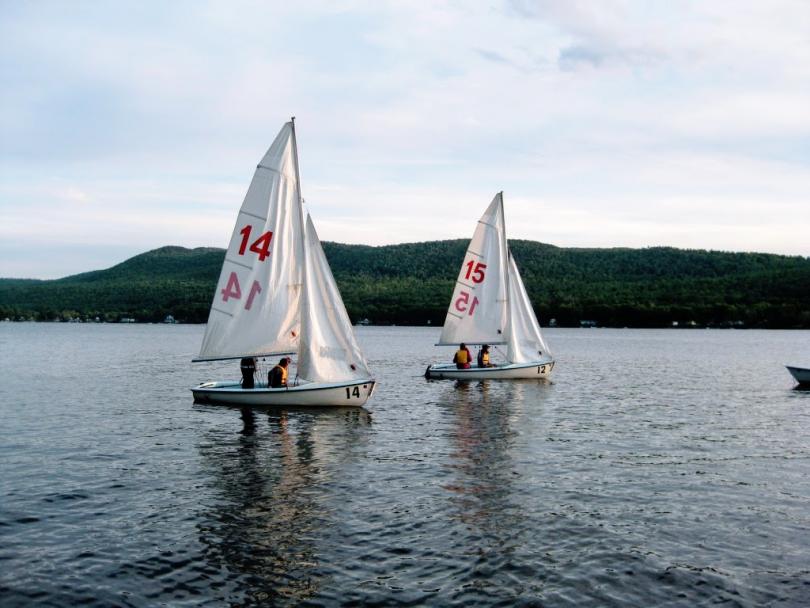 ... but as you can see, we learned how!
One of our trip leaders was on Dartmouth's varsity sailing team and taught us some of the essential sailing skills. We learned to name the parts of a boat, how to tack and jibe, how to avoid the boom (which I failed to dodge twice), and also had a lunch session on tying knots (which I learned is a very important part of sailing).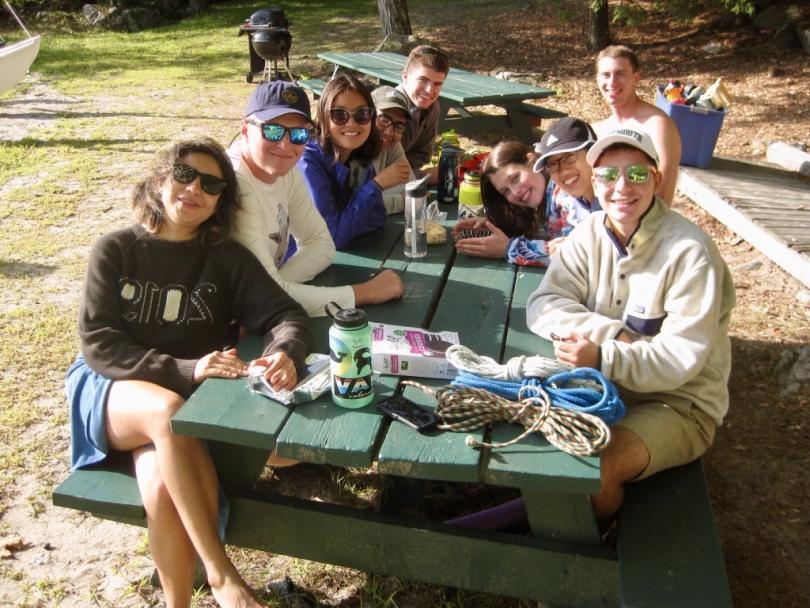 In addition to learning how to sail and racing each other across the lake, we also had a lot of free time to relax on the dock, (attempt to) cook over open fire, and take short walks around the area.
By the end of Trips, I didn't want to leave. Especially after seeing this sunset...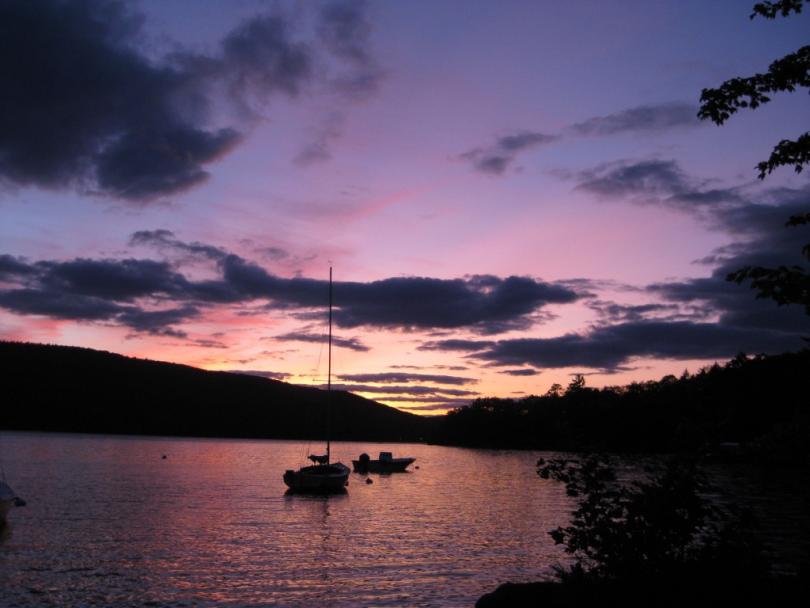 But when we got back to campus and started Orientation, I realized that my Trips experience hadn't ended. Some of my first friends at Dartmouth were my trippees, and I still see them all the time. And even amongst the trippees that I don't see as often, we all meet up at Lou's every term to catch up.