Running!!! (...away from my problem sets)
I've discovered more about the Hanover area than I ever this spring have thanks to one new activity: running.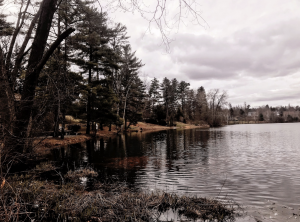 Alright, let me backtrack for a second and explain. Throughout most of my life, I've hated running. But about halfway through my winter term away from campus, I realized that my 9 to 5 corporate desk job was eroding away my physical strength despite regular exercise. I knew I needed to step up my classic workout routine a notch, so I thought, maybe I should take up running... I set a goal to train for a half marathon and started jogging (very, very slowly) around the neighborhood. Flash forward to when I got back to campus this spring, and I was still running. 
At first, I jogged around the familiar parts of campus -- around the Green, down to the River, through that one trail around the North Park apartments... but familiar sights can quickly get old when you have to pass them every day drenched in sweat. A friend suggested I try running around Occom Pond.
I was hooked.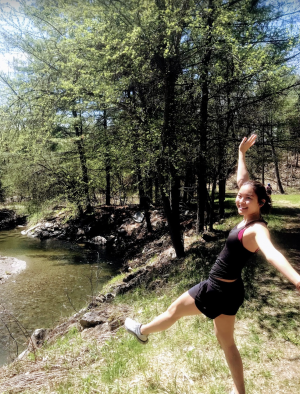 The loop around Occom is almost exactly a mile, so it's great for tracking my distance as I go. Many students also walk their dogs around Occom due to its close proximity to campus (the pond is literally right next to the Choates). Trust me, running is so much better when you get to wave to dogs every few minutes. 
But even Occom can get old, especially if you're like me and are not an innate runner.
Thankfully, Dartmouth is located at the intersection of many trails. Incidentally, I learned about many of these trails from Professor Skinner -- my public economics professor -- during an office hour. I took his suggestion and tried the four-mile Quinn and River trail loop with a friend (whom I had previously convinced to take up running with me this spring). It didn't disappoint. The trail runs under shady forest foliage, through the Mink Brook Nature Reserve, and finally along the Connecticut River.
It's stunning.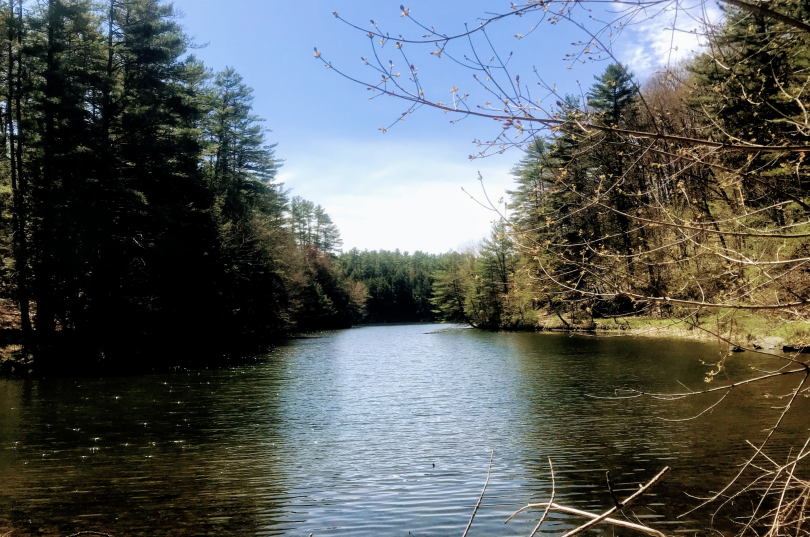 Running has helped me better appreciate one of the things that attracted me most to Dartmouth in the first place: the location. Dartmouth gives me no excuse to be lazy when there are so many scenic trails that run right through campus. Besides, a short run is a great study break and a perfect way to literally run away from my problem sets... (Yes, I definitely wrote that so that the title made sense.)