« All Posts by this Blogger
Read this before it's too late...
Just kidding! As a member of the Class of 2021 (a freshman), I will have much more content to post and will be here for quite some time. But seeing as it's peak college decision season, if any of you clicked this post looking for some actual advice, scroll all the way down and you might just find some...
In the meantime however, my name is Cindy Shen and I'm the newest writer for People Places Pines. I grew up in Salt Lake City, Utah, which is a beautiful city with lots of surrounding mountains, so I'm a huge supporter of even the coldest of Hanover weather (and the Dartmouth Skiway too). I am currently pursuing an economics major modified with engineering, although I still have a while to change my mind. 
In addition to my new position as a blogger here, I am an economics tutor and a notetaker (both of which are great gigs while you're on campus), and I'm also heavily involved in the Dartmouth College Fencing Club and the Dartmouth Parliamentary Debate Team. If you are remotely interested in either fencing or debate, I'm more than happy to tell you more about my great experiences here. My activities are also pretty large time commitments, so if you have any questions about staying on top of a busy schedule at Dartmouth, I can definitely help out in that department (my planner is a neatly color-coded, elaborately stickered to-do list with intricate doodles drawn in all the margins). Otherwise, when I'm not studying or chatting with friends at KAF (short for King Arthur Flour, the coffee shop in the Baker-Berry Library) line, I run a food blog as well as a calligraphy Instagram. So catch me trying to take aesthetically-pleasing photos of my food or writing wedding invitations.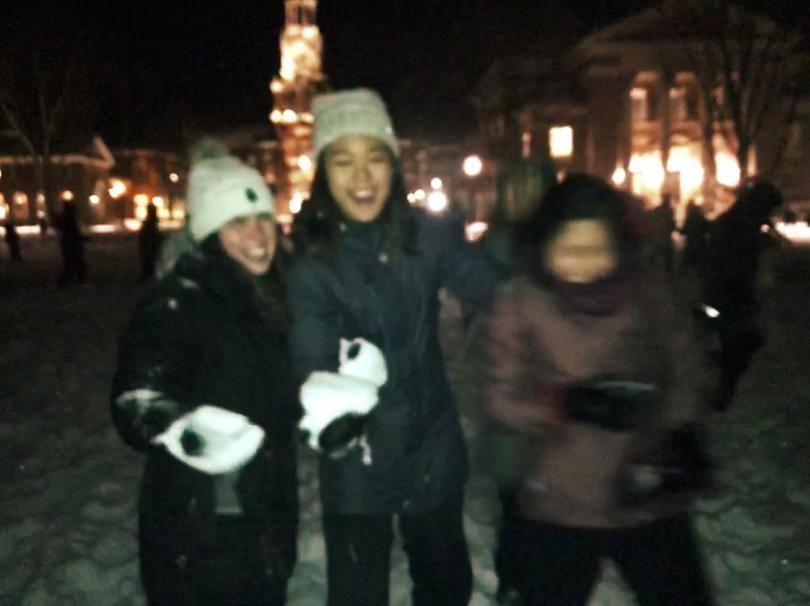 I realize that this introduction post coincides with college decision releases, so going back to that advice I promised you earlier...
If you're still undecided about where you want to go, my advice to you is simply to ask why. Yes, you probably answered that question in the classic college supplement: "why [insert university name here]?" But really think beyond your answer (that was probably influenced by what you thought the school wanted to hear) and consider why you applied to that school in the first place.
When I took a step back and assessed what I really wanted, I chose Dartmouth. And my reasons for loving Dartmouth today are pretty similar to the reasons I chose it last year: we balance academic rigor with childish mischief and tradition to foster a greater sense of community. The Dartmouth community is close-knit, supportive, and sometimes even cult-like (after orientation, our class lit candles and sang the Alma Mater together), and the community is the primary reason I fell in love with this campus. You may fall in love with Dartmouth for similar reasons, or totally different reasons. And you may fall in love with another school for reasons that are more important to you. Regardless, I encourage you to think about what you really want... which may seem like simple advice, but can be difficult to execute. 
And if you decide Dartmouth is the right place for you (like I know it's been the best place for me), then welcome home.