« All Posts by this Blogger
How Dartmouth Took Me 8000 Miles from Hanover
I'm currently writing this blog post from a dorm room at the University of Cape Town in South Africa. And yes, Dartmouth sent me here.
How did this happen?
It all began a little over a year ago when I first decided that stumbling into Dartmouth's Parliamentary Debate Team practice with zero public speaking experience whatsoever sounded like a fantastic idea.
And honestly, it was.
Parli can be pretty intense and overwhelming for newbies: it's a form of debate that involves speaking for upwards of eight minutes with little prep time. My first attempt was essentially a thirty-second stutter. Aside from my demonstration of obvious promise (note the sarcasm), I stuck with parli because the team fostered a generally inclusive and encouraging atmosphere; I met many of my closest friends through parli, and some of my best memories are with the parli team.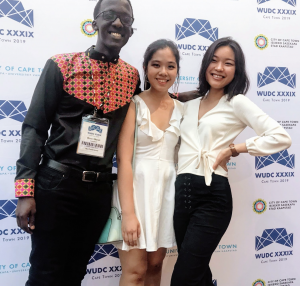 Social scene aside, the act of debating itself also left a significant impact on my Dartmouth experience. Debate inspired me to take a class called "Public Speaking," spurred my involvement in Rocky, and, more generally, made me more articulate. After a lot of practice, I managed to coherently fill the allotted speaking time and started doing better and better at tournaments. As a result, I started going to more (and further away) tournaments. Parli has taken me everywhere: from all around New England, to Canada, and now to South Africa!
And so, that's what brings me here. I'm repping Dartmouth as an adjudicator at the 2019 Worlds Universities Debating Championship (WUDC) with two of my fellow teammates.
We've spent the last week here, soaking in the early summer weather, hanging out with penguins on the beach, hiking nearby mountains, and (over)eating food. Of course, debate has also been a significant time commitment here too. I met a ton of debaters from all around the globe and got to watch some of the best debaters in the world in action (and decide who won).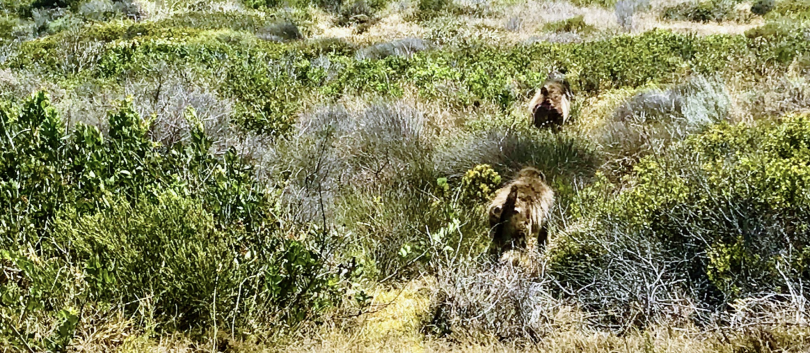 Attending Worlds was an outlandish dream for my past self. In fact, at times debating at a beginner's level seemed farfetched for me. I never really thought that my college life would include debate, let alone a trip to Worlds in a hemisphere I'd previously never been to. One of the great things to embrace about college is that it's never quite what you expect: my major, minor, and activities are wildly different than I originally envisioned. That's the beauty of college: exploring new things and watching your life take a new direction.