« All Posts by this Blogger
Finals Week & Interim in 30 Seconds
Since about mid-January, I've tried to take one-second videos of each day as a way of documenting my life. This video covers three weeks (the first twelve seconds are on campus, the rest are off) and basically the content below!
...
Between passing campus flowers, getting free Ben & Jerry's ice cream, and eating at Lou's with my trippees, finals week was fun! (...aside from the actual finals)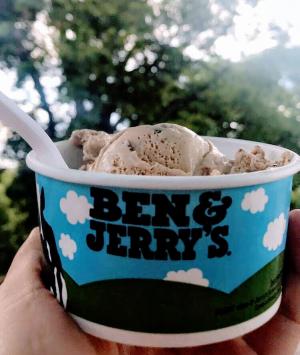 This wasn't an irregular finals week; Dartmouth usually has a lot of stuff going on during this time, and, frankly, everyone needs to take a study break once in a while. 
After finals, a lot of my friends went home or travelled, but I -- as well as two of my closest friends (one of whom was graduating) -- stayed on campus until commencement. Campus at this time is always really peaceful. During this particular interim, we spent a lot of time relaxing on the Green, eating gelato, or canoeing in the Connecticut. We also saw Mindy Kaling speak live at graduation!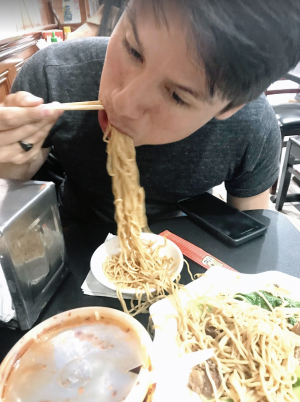 Post graduation, we travelled to New York City for a foodcation (we went specifically for the food). We stayed at a small AirBnb in Chinatown, where I got to dictate the food adventures! We had Lan Zhou la mian (handmade noodles, my obsession), dim sum at New York City's first dim sum house, Vietnamese pho and bahn mi, and lots of bubble tea. We also explored other culinary parts of the city: we went to the Upper East Side to have a dinner
Gossip Girl
's Blair Waldorf would have envied and ventured up to Brooklyn for cheap oysters.
Many pounds of weight-gain later (and really missing those days when I would grow vertically instead of horizontally), I went back home for the remainder of my interim.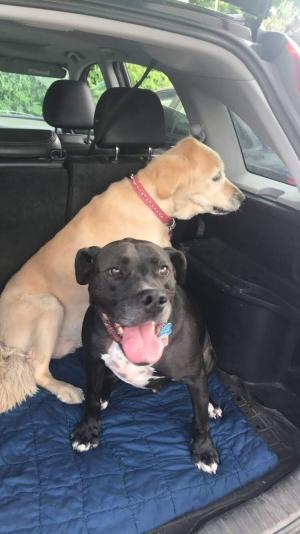 At home, I spent most of my time cuddling with Apollo -- my dog and one true love, watching Netflix with my parents (we're caught up on all of
Westworld
), and feeling blessed that my mom does my laundry whenever I'm back. I also met up with many of my high school friends and heard about their college experiences thus far (which are all vastly different from one another). I even had a playdate with Apollo and my friend's dog, Butter.
The end of the term calls for finals and a well-deserved break. Whether you're staying on campus (at least for finals, I hope), travelling, or going home (or doing all three!) there's a lot to do!