« All Posts by this Blogger
Comprehensive Hanover Food Guide
A highly opinionated guide to Hanover's best food.


Hanover has consistently been labeled as the "quintessential" New England college town. We're known for being quaint, peaceful, and — well — small. But don't let our small town reputation deceive you; our lovely town is home to an eclectic assortment of fantastic restaurants.
As an avid foodie, I've actively scouted for Hanover's best restaurants, so here's a collection of awards I'm giving to my personal favorites: 

 
MY PERSONAL ADDICTION

Market Table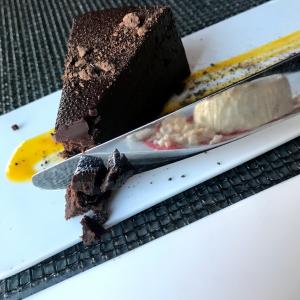 Its urban farm aesthetic might make you feel like a wannabe hipster when you're just sitting at Market Table. Embrace those vibes though, because while their service is on the leisurely side, their food is delicious (and super photogenic). Their menu changes seasonally, so you can always try something new. A consistent menu item that never fails me is their salmon. They also perfectly cook and season their veggies (you really can't go wrong with healthy menu items here).

 
BEST COFFEE

Dirty Cowboy Cafe
Dirt is a great place to be that person reading a poetry book at a local coffee shop. Stereotypes aside, Dirt serves awesome coffee and an expansive collection of teas too. If you're feeling summery, try ordering one of their fresh-pressed juices too. 

 
BEST PLACE TO BE EXTRA

Pine Restaurant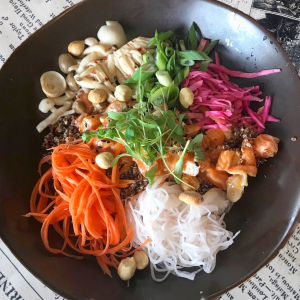 Pine has a rep as the most bougie restaurant in Hanover among Dartmouth students. While it's known to be expensive and one of the more formal places to eat at Dartmouth (however, Pine brunch is about the same price as Lou's brunch at around $15 if you want to get the most bang for your buck). This is also one of the restaurant Dartmouth's Take your Professor to Lunch program funds, so if you're feeling fancy, but want to save up money (and get to know your prof), ask your prof to lunch. One thing: I'd suggest ordering a cup of tea with your meal (the tea comes in super cute packaging, ideal for your snap story).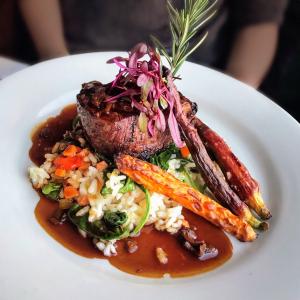 As an honorable mention, Canoe Club is also a great place to go that serves similar dishes to Pine. The only downside with Canoe is that it isn't sponsored by the Take Your Professor to Lunch program, so you're paying your own way here.  
LATE NIGHT FOOD

Salt Hill Pub
Salt Hill serves large portions of pub classics like fish and chips, loaded nachos, and buffalo wings. They also have great live music, so go with friends for a chill night out with delicious classic comfort food.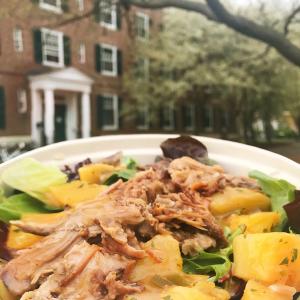 WHEN IT'S NICE OUTThe Box Food Truck
The Box is a student-run food truck that's situated in different spots on campus when it's nice outside. Their falafel is always a fan-favorite, but they also have a "half-and-half" bowl (half salad, half grain) with your choice of protein (pork, chicken, etc.) that's delicious. 

 
BEST TAKEOUT

Tuk Tuk Thai
When you're too lazy to leave your dorm room but also don't want to starve yourself, Tuk Tuk never fails. Every time I've ordered Tuk Tuk, they've always come within 20 minutes of my call (that's faster than Domino's or Boloco — which is like Hanover's better, local Chipotle). Besides offering speedy and reliable take-out, Tuk Tuk is also a great place to dine-in with friends and has a warm and bustling atmosphere. My go-to order is shrimp green curry with sweet mango sticky rice as dessert. 

 
THE DARTMOUTH TRIFECTA

Lou's + Molly's + Morano Gelato
If you want the quintessential Dartmouth experience in this "quintessential" college town, Lou's, Molly's, and Morano are the three spots you must hit.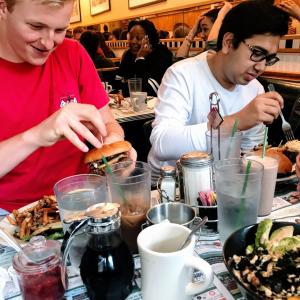 Start with brunch at Lou's, which serves famously large milkshakes and breakfast food with a nostalgic charm. Because Lou's has been around since the '40s, it's closely tied to Dartmouth tradition (namely, the Lou's Challenge, where students stay up all night before eating at Lou's at 6 am). Lou's is Hanover's iconic restaurant, and it doesn't disappoint (that's why the line gets so long). Classic menu items include the "Big Green" (for those with a large appetite), the "Little Green," and the crueller french toast. 
Next, hit up Molly's for a late lunch or dinner. Molly's serves great classic American food like pizza, salads, and pasta, but the bread and honey butter (which is free, btw) is my favorite part of a meal at Molly's. Plus, the restaurant is decorated with Dartmouth antiques like posters and old skis, so you'll feel really "classic Dartmouth" (and you can learn a little bit about our school's history too). Make sure you save room for dessert though! Because after Molly's...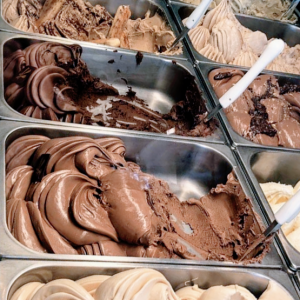 ...top off your foodcation with dessert at Morano, which has been
consistently ranked
among the best gelato shops in New Hampshire, New England, and even
America
. (Yes, it's 
that
good). And for those of you who might be hesitant to fall in love with this place (for the sake of maintaining a healthy BMI), here's my two-step advice:
1. Remind yourself that gelato has less butterfat than regular ice cream
2. Indulge  ;)