« All Posts by this Blogger
18F(alling) in Love: How Dartmouth Became Home
It's 18F (Fall 2018) and my second fall at Dartmouth! 
This is my first season on campus where I'm not encountering unfamiliar weather for the first time, and it's the first season where I'm no longer one of campus' youngest.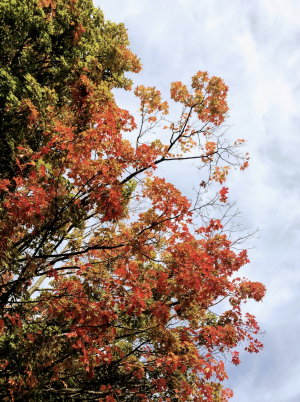 And not to be too sappy, but as the leaves have turned into their vibrant hues of red, orange, and yellow, my concept of home has also followed suit. 
During First-Year Trips last year, all of us '21s received shirts inscribed with "Welcome Home" as our first piece of Dartmouth memorabilia; it never occured to me that Dartmouth would actually become my "home." Without knowing it, I spent much of my first year thinking of Dartmouth as a temporary part of my life.
I know now that that isn't the case. For some, this change may come later or earlier, but I think for the most part it happens eventually to all of us: we don't just think of Dartnouth as a school because Dartmouth's purpose is to help us not only expand our way of thinking, but also define our sense of self.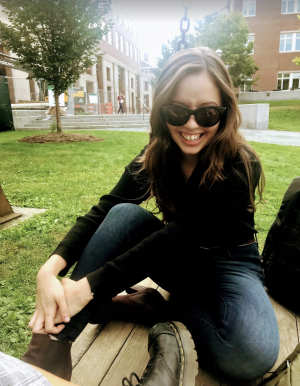 It's odd for me to write this post because I'm afraid of coming off as overly sentimental, but I was compelled to write a post like this because it's basically a neccessity in every Admissions blogger's repertoire. And honestly speaking, 
I truly feel at home here.
Seeing the '22s wander around campus with a bit of awe (and confusion) gives me a good comparative to see just how much of a home I've built for myself at Dartmouth. Wherever I am on campus, I can point to a specific memory I made there. At Novack, it's the overnight pre-final cram session that made me close with my best friend, Steph. In the Fahey parking lot, it's playing rock-paper-scissors with fellow debaters while waiting to head out to tournaments. On the Green, it's throwing snow at my friends, eating obscene amounts of ice cream during the Farmer's Market, and listening to that crunch of fall leaves worthy of a Snapchat "oddly satisfying" feature. No matter where I look on campus, I see friendly faces and familiar places (what a rhyme, I know).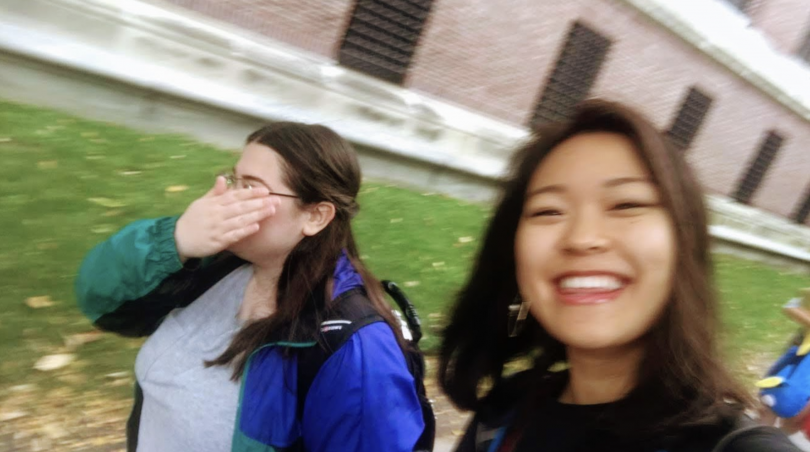 The timing of this post is meaningful to me. Since I'm about to take my first "off" term, I keep finding myself mulling over how I've changed over my past year at Dartmouth (five straight "on" terms, whew). When I went back to my hometown for the six-week winter break last year, I said that I was "home;" this has morphed into saying that "I'm back" or "I'm visiting" whenever I return. That's because Hanover, in all its seasonal temperaments, is my home now.
And I'm already feeling sad knowing that I'm gonna be gone for the next three months.