« All Posts by this Blogger
Lessons From Oscar-Winning Director Barry Jenkins
Earlier this term, I got the awesome privilege of meeting one of my heroes, Barry Jenkins. Barry—the Oscar-winning director of the film Moonlight (If you haven't seen it yet, do it!!)—was invited to share some of his experiences at the Hopkins Center for the Arts. He had a full day of meeting students, and I got to see him at an intimate dinner discussion at the Shabazz house (the African American community house), at the main HOP event, and at a post-event mixer. Here are three things I learned from Barry that can be applied to any life and career.

Loyalty
Most of the crew Barry worked with for his breakout film, Moonlight, was made with lifelong friends from film school. He spoke of his time at Florida State University's Film Program fondly and how close-knit the environment was. Together, they learned the craft and understood each other's unique talents, so that when the time came, it just made sense for Barry to work with his closest friends. Below is a photo of Barry and cinematographer James Laxton, who he also met at FSU.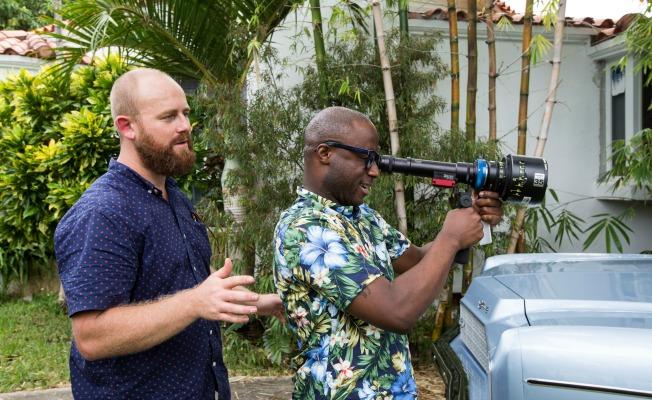 Patience
Barry is 37 years old, and though he may have seemed like an overnight star to Hollywood, there were decades of hard work and failures that lead to that momentous Oscar night. Moonlight was not his first film, it was more like his sixth project.  The script for the film came to him through a series of chance encounters, yet he knew this story was special and that it was worth everything he had.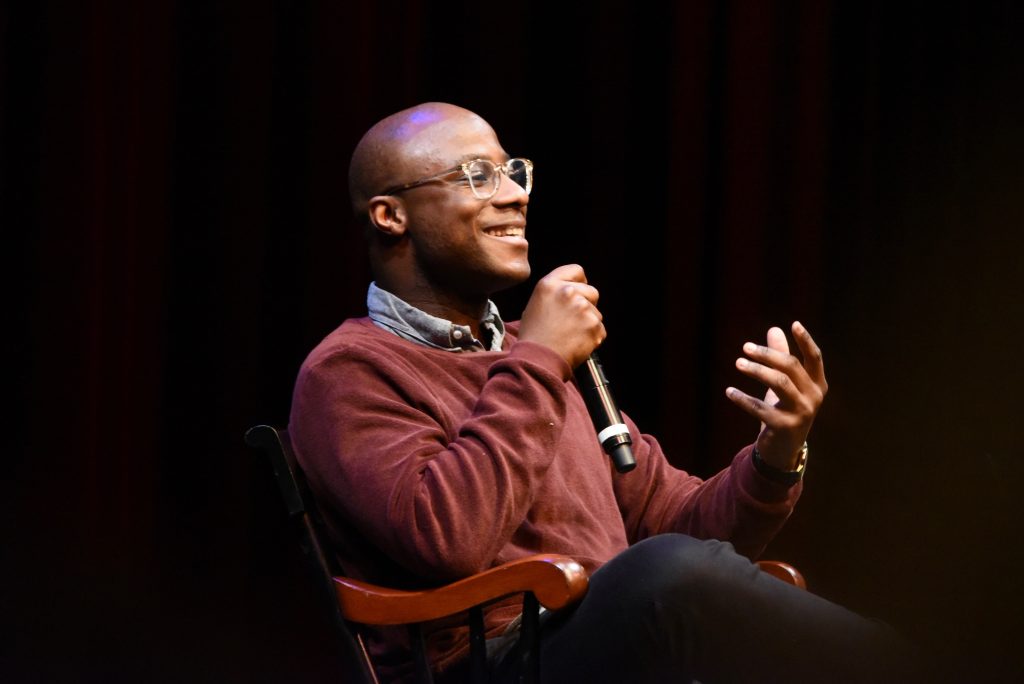 Sincerity
This, I think, is reflected both in his work and in personal interactions with Barry. Barry discussed the temptation of "selling out" to make big feature films with the purpose of maximizing revenue. Yet Barry chooses projects that he cares about, stories that are true to him. Moonlight, though fictional, dealt with aspects of his life such as poverty, growing up in Miami, and having a mother addicted to drugs (something Barry never shied away from mentioning). Currently, he's working on projects like "Underground Railroad," a limited series set in colonial America that captures slavery in the American past and the struggle for freedom. Additionally, Barry is a warm and down-to-earth person. This is instantly evident just from hearing him speak or talking to him directly. He is genuinely interested in others and listens attentively to what they have to say (even snot-nosed undergraduates like me). When I met him, he started asking me about my aspirations and since I was very nervous, made jokes to make me feel more comfortable. Though this human sincerity is a skill that takes time to develop, I also think it stems from never taking yourself too seriously, or as Kendrick puts it, simply to "Be Humble."
Though Barry talked about his own life and experiences, I know the lessons can be useful to us all regardless of who we are or what we do. I had a magical evening and it left me inspired, and I just wanted to share some of that inspiration with you all!