« All Posts by this Blogger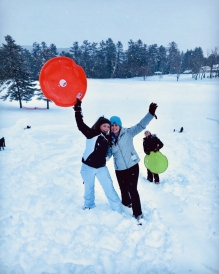 Wintertime Shenanigans: Sledding Edition
Sometimes, you just want to curl up in bed, or in the library, and enjoy the warmth. Especially when it's practically blizzarding outside. Other times, like I discovered this past weekend, it's better to face the snow head on, and just roll in it. Literally.
It had been an early morning in the library, so my friends and I were getting a little restless. It had been snowing for two, maybe even three days straight. We wanted to do something FUN. We decided to do the spontaneous (well, maybe not that spontaneous, it's a fairly common winter activity). We were going to go sledding!
After a quick stop at CVS to grab the sleds, we found ourselves at the Dartmouth golf course, only a short walk from my dorm and just across from the beautiful Occom Pond. There's a nice big hill that is just perfect to sled on.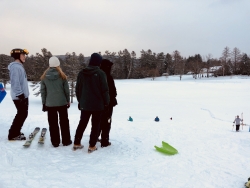 Despite the fact it was snowing pretty hard, we were not the only people there at all. In fact, it was quite the opposite. The hill was covered in Dartmouth students, all taking their shot at sledding through the snow. We ran into a lot of people we knew and even made new friends as well. Most people were sledding, but a few brave souls had even brought out their skis and were building makeshift ski jumps to do tricks on. I can only aspire to be that talented.
We spent hours throwing ourselves onto our sleds and then lugging ourselves back through the fresh snow. I honestly don't think I've seen so much snow in my life. We quickly discovered the best tricks to picking up the most speed. Personally, my favorite was face-first, though admittedly each time I got a face full of powder. Honestly? It was worth it.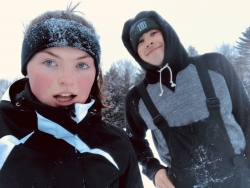 If I've learned anything here with my first taste of winter, it's that the cold isn't that bad if you find ways to make the best out of it. And THAT, I highly recommend. 10/10, for sure.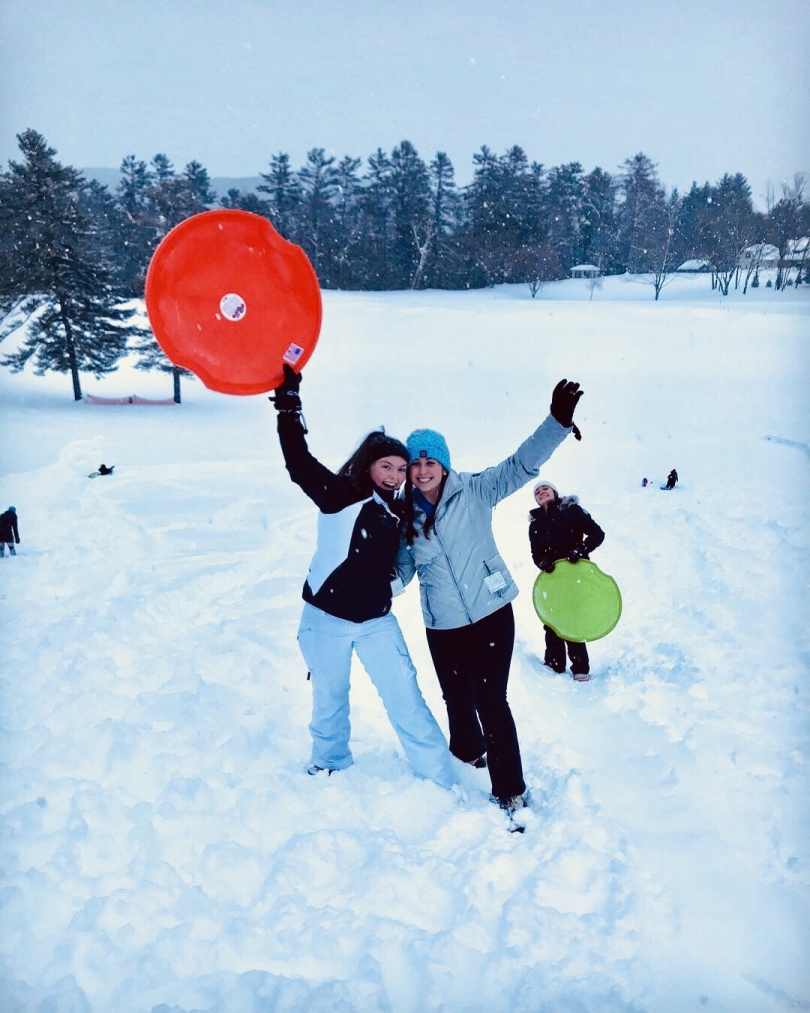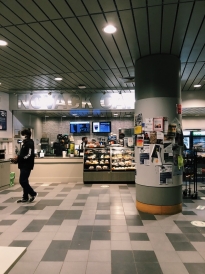 In a world where proper social distancing is so important, Novack Café has fulfilled a unique desire for current on-campus students; it's a place to study, hang out with friends, and grab a snack—all while staying COVID safe.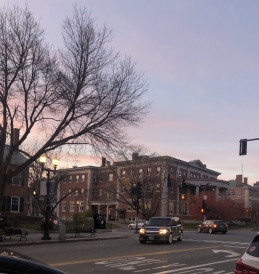 The last week of October was especially ~spooky~ as I was able to find more time than usual to enjoy my weekend with friends and the small-town-charm of Hanover.

While the student body at the College may be relatively small, students here recognize that their vote can hold a lot of weight in New Hampshire, a classic swing state.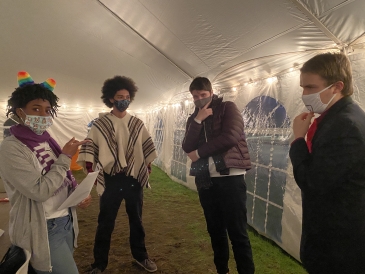 After walking around campus all day in eye-catching attire, we headed to a Murder Mystery night hosted by Phi Tau (a fraternity) in one of the tents scattered around campus.

On Friday, a few friends and I decided to take part in an event held by Collis After Dark, which organizes a lot of the student programming on-campus.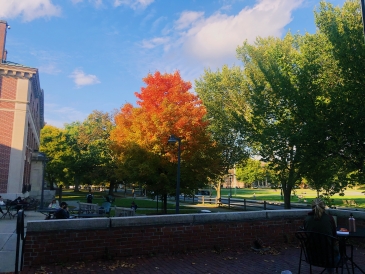 My personal visit to Dartmouth was a huge factor in my decision to apply, so in honor of Week 7, I hope this blog post can virtually illustrate some of what Dartmouth has to offer in seven images – worth 7,000 words!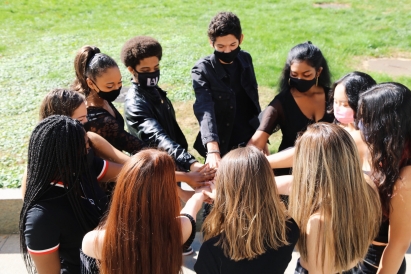 As a member of multiple performance groups on campus, I thought I'd give you a bit of background info on the opportunities here and discuss what we've been up to!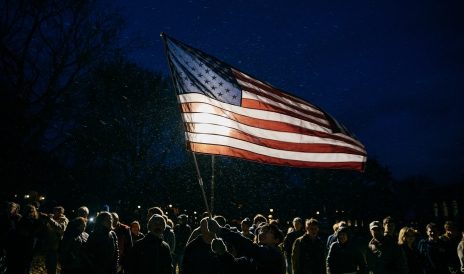 In honor of Veterans Day, I was able to interview student veteran Eugene Lovejoy '22 to hear about his experiences in the United States military and as a Dartmouth student. Read on to learn more!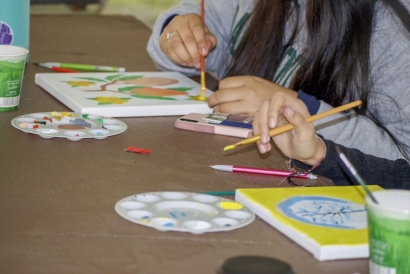 Each incoming student was assigned to one of the six houses: School House, South House, East Wheelock House, North Park House, Allen House, or the best house (West House).