« All Posts by this Blogger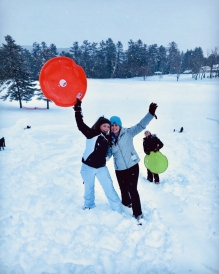 Wintertime Shenanigans: Sledding Edition
Sometimes, you just want to curl up in bed, or in the library, and enjoy the warmth. Especially when it's practically blizzarding outside. Other times, like I discovered this past weekend, it's better to face the snow head on, and just roll in it. Literally.
It had been an early morning in the library, so my friends and I were getting a little restless. It had been snowing for two, maybe even three days straight. We wanted to do something FUN. We decided to do the spontaneous (well, maybe not that spontaneous, it's a fairly common winter activity). We were going to go sledding!
After a quick stop at CVS to grab the sleds, we found ourselves at the Dartmouth golf course, only a short walk from my dorm and just across from the beautiful Occom Pond. There's a nice big hill that is just perfect to sled on.
Despite the fact it was snowing pretty hard, we were not the only people there at all. In fact, it was quite the opposite. The hill was covered in Dartmouth students, all taking their shot at sledding through the snow. We ran into a lot of people we knew and even made new friends as well. Most people were sledding, but a few brave souls had even brought out their skis and were building makeshift ski jumps to do tricks on. I can only aspire to be that talented.
We spent hours throwing ourselves onto our sleds and then lugging ourselves back through the fresh snow. I honestly don't think I've seen so much snow in my life. We quickly discovered the best tricks to picking up the most speed. Personally, my favorite was face-first, though admittedly each time I got a face full of powder. Honestly? It was worth it.
If I've learned anything here with my first taste of winter, it's that the cold isn't that bad if you find ways to make the best out of it. And THAT, I highly recommend. 10/10, for sure.
I've always liked the richness in history and art associated with museums, but it's completely different now that I am taking a class pertaining to studying other cultures.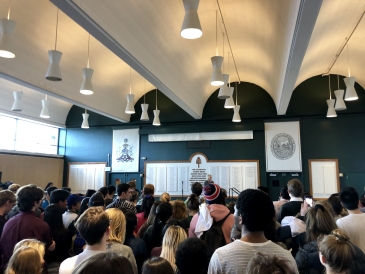 One of the things I enjoy most about college is the opportunity to experience a diversity of thought and opinion. My friends range across the political spectrum from red to blue and every shade of purple in between.

When I first drove up to Dartmouth for my admissions tour during my junior year of high school, I remember immediately seeing the clock-face of Baker tower and knowing that I had arrived on campus.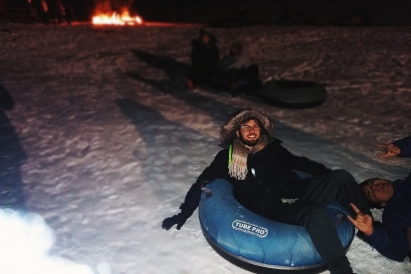 After a great brunch in Lyme's Latham House Tavern, I set off for some tube sliding with the Living Learning housing Communities (LLCs), and I just have to tell you all about it!
The first time I ever stepped into a pair of skis was last Saturday, at the beginning of my first ski lesson at the Dartmouth Skiway.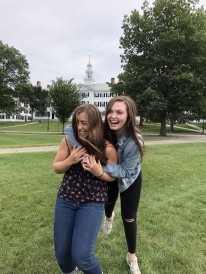 We're the southern gals on our floor; I'm from Houston, she's from Atlanta. Though I was hoping for a roommate from the north who would help me survive the cold...

There is something truly magical about waking up to a pristine, fluffy coat of white snow on Dartmouth's campus.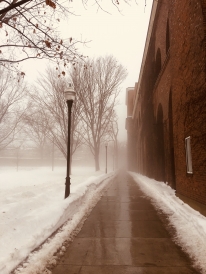 As we settle into 19W, I wanted to share what a typical day looks like for me.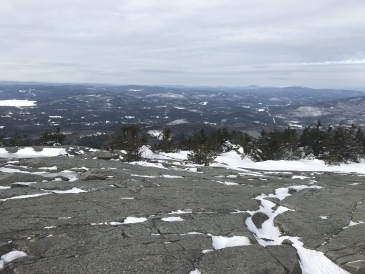 Coming to Dartmouth, my experience with the outdoors was very limited. I had only camped out once and went hiking for the first time on my First-Year Trip.