« All Posts by this Blogger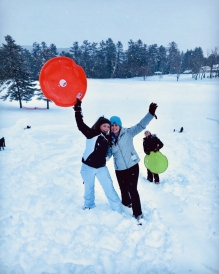 Wintertime Shenanigans: Sledding Edition
Sometimes, you just want to curl up in bed, or in the library, and enjoy the warmth. Especially when it's practically blizzarding outside. Other times, like I discovered this past weekend, it's better to face the snow head on, and just roll in it. Literally.
It had been an early morning in the library, so my friends and I were getting a little restless. It had been snowing for two, maybe even three days straight. We wanted to do something FUN. We decided to do the spontaneous (well, maybe not that spontaneous, it's a fairly common winter activity). We were going to go sledding!
After a quick stop at CVS to grab the sleds, we found ourselves at the Dartmouth golf course, only a short walk from my dorm and just across from the beautiful Occom Pond. There's a nice big hill that is just perfect to sled on.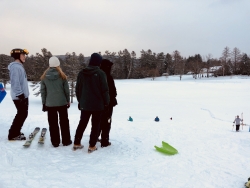 Despite the fact it was snowing pretty hard, we were not the only people there at all. In fact, it was quite the opposite. The hill was covered in Dartmouth students, all taking their shot at sledding through the snow. We ran into a lot of people we knew and even made new friends as well. Most people were sledding, but a few brave souls had even brought out their skis and were building makeshift ski jumps to do tricks on. I can only aspire to be that talented.
We spent hours throwing ourselves onto our sleds and then lugging ourselves back through the fresh snow. I honestly don't think I've seen so much snow in my life. We quickly discovered the best tricks to picking up the most speed. Personally, my favorite was face-first, though admittedly each time I got a face full of powder. Honestly? It was worth it.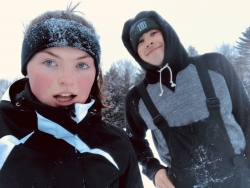 If I've learned anything here with my first taste of winter, it's that the cold isn't that bad if you find ways to make the best out of it. And THAT, I highly recommend. 10/10, for sure.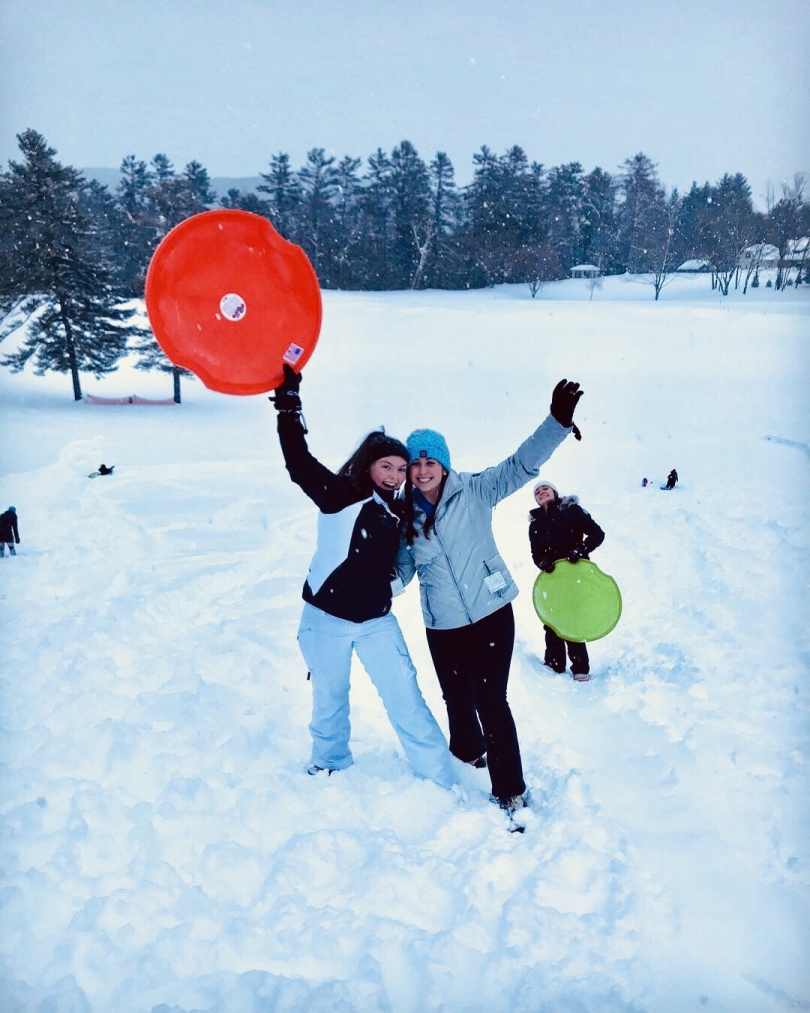 A list of my favorite aspects of Dartmouth, spelled out.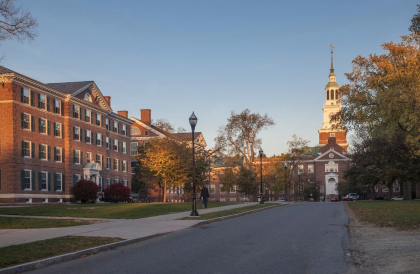 I want to utilize this blog post as a space to offer tips and advice to '26s, as they embark on their transition into their first year.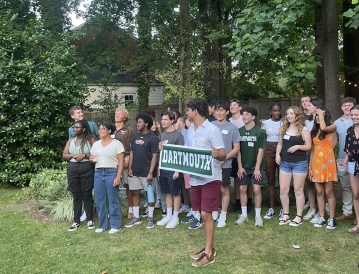 Being in DC this summer and participating in the Rockefeller Center's First Year Fellows program, I've been able to really see just how special the Dartmouth alumni network is.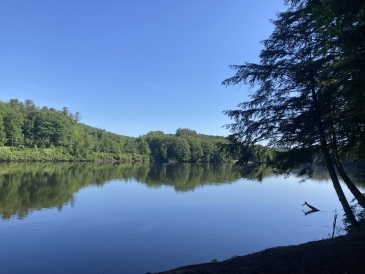 Here's Part Two of some Q&As for prospective students!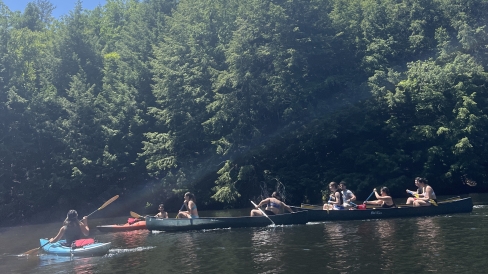 Let me tell you a little about a paddling trip I did with People of Color in the Outdoors (POCO), a DOC sub-club!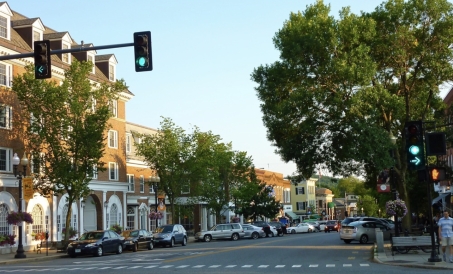 During a recent conversation with my HS friend who also goes to college in the US, we discussed what it's like experiencing culture shock especially as international students. I'd love to share the tips we developed to combat this feeling.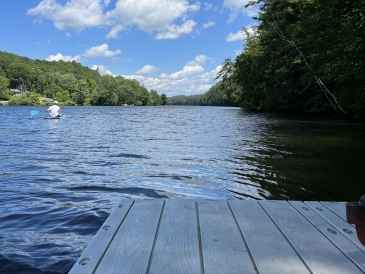 As a freshman, I decided to take my summer term on, and I wanted to elaborate on why I made that decision!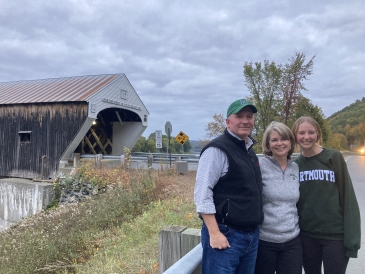 Every time I travel, I wear one article of Dartmouth gear. Yes, I have school spirit and love the Big Green, but I wear my school's green colors for a different reason.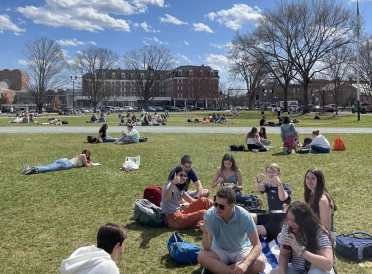 Being away from the Dartmouth's campus and some of my closest friends has given me an opportunity to reflect on the community I was able to find at Dartmouth during this past academic year.