« All Posts by this Blogger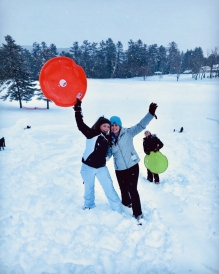 Wintertime Shenanigans: Sledding Edition
Sometimes, you just want to curl up in bed, or in the library, and enjoy the warmth. Especially when it's practically blizzarding outside. Other times, like I discovered this past weekend, it's better to face the snow head on, and just roll in it. Literally.
It had been an early morning in the library, so my friends and I were getting a little restless. It had been snowing for two, maybe even three days straight. We wanted to do something FUN. We decided to do the spontaneous (well, maybe not that spontaneous, it's a fairly common winter activity). We were going to go sledding!
After a quick stop at CVS to grab the sleds, we found ourselves at the Dartmouth golf course, only a short walk from my dorm and just across from the beautiful Occom Pond. There's a nice big hill that is just perfect to sled on.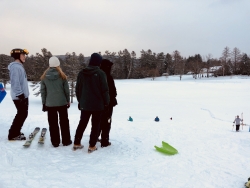 Despite the fact it was snowing pretty hard, we were not the only people there at all. In fact, it was quite the opposite. The hill was covered in Dartmouth students, all taking their shot at sledding through the snow. We ran into a lot of people we knew and even made new friends as well. Most people were sledding, but a few brave souls had even brought out their skis and were building makeshift ski jumps to do tricks on. I can only aspire to be that talented.
We spent hours throwing ourselves onto our sleds and then lugging ourselves back through the fresh snow. I honestly don't think I've seen so much snow in my life. We quickly discovered the best tricks to picking up the most speed. Personally, my favorite was face-first, though admittedly each time I got a face full of powder. Honestly? It was worth it.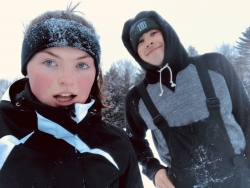 If I've learned anything here with my first taste of winter, it's that the cold isn't that bad if you find ways to make the best out of it. And THAT, I highly recommend. 10/10, for sure.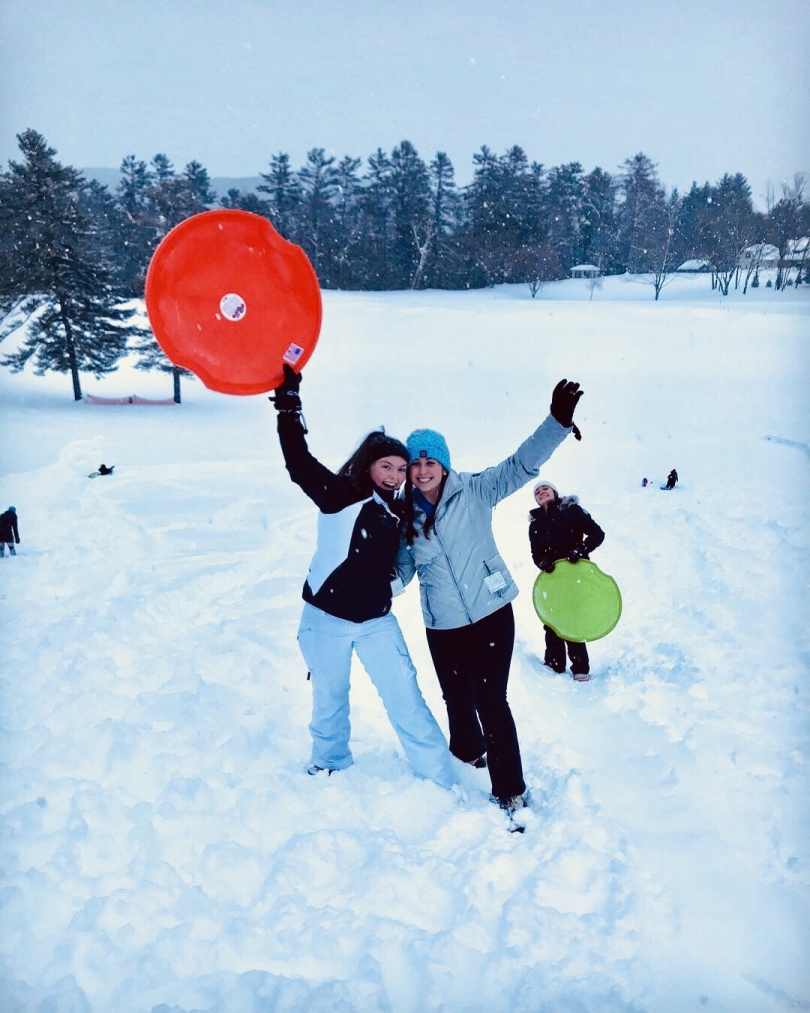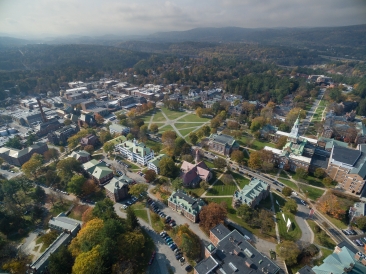 The Dartmouth Center for Social Impact (DCSI) is a hub for students seeking community service opportunities.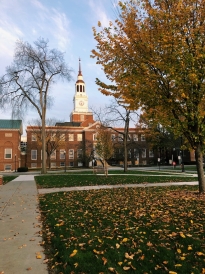 Looking back on my college search process, I remember really wanting to meet students to try and get a sense of the school's culture. To help you guys out, I decided to interview a couple '24s to help you guys get a sense of Dartmouth!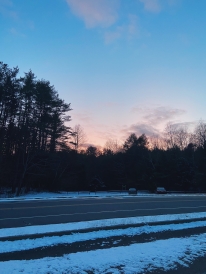 No freshman year is perfect, and I'm reflecting on a few learned lessons that I wish I knew before attending Dartmouth.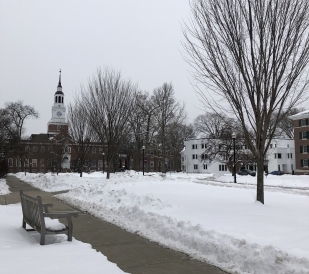 Snow, snow, snow, and more snow! Although my courses have definitely been difficult to manage, I have still been able to participate in some ~cool~ activities and admire winter in Hanover.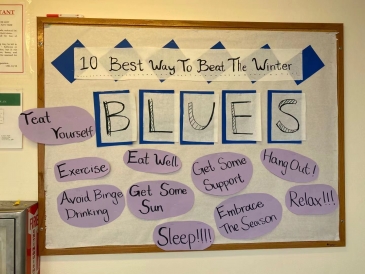 I was attracted by the opportunity to engage with first-year residents and shape their Dartmouth experiences, in addition to working with other UGAs and staff who shared my interest in helping others.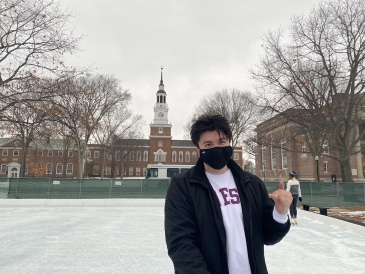 After almost a year off-campus, I came back to campus committed to the winter experience and I am simply loving it.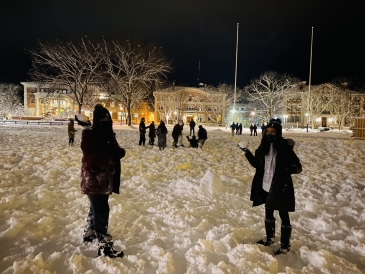 Dartmouth's tradition of a campus-wide midnight snowball fight lives on!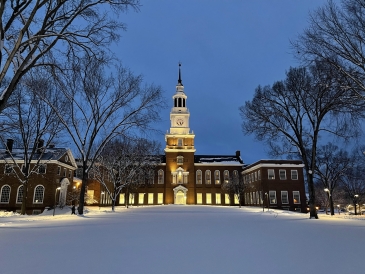 We so very wish you could step onto Dartmouth's campus yourself to witness the beauty of our winters live, but COVID-19 has made visiting campuses extremely difficult. I would love to share some of my favorite photos from this past snowy week!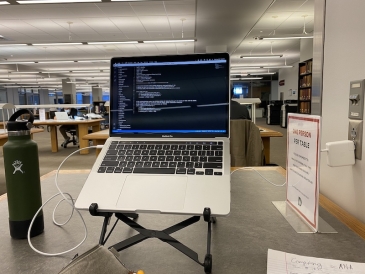 With lots of things (understandably) still closed on campus, it's nice to know that study spaces are beginning to open up again in a safe and responsible way.