« All Posts by this Blogger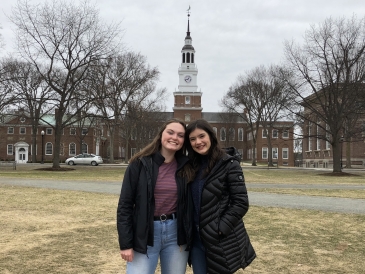 Why Dartmouth Now More Than Ever
I'm not going to sit here and try to sell how amazing Dartmouth online classes are, because let's face it, they aren't. It sucks. But it also sucks all around the country, no matter the institution. Regardless, online classes just don't feel like 'Dartmouth'.
There's this ache in the pit of my stomach to be back in New Hampshire. I miss Hanover; I feel it in my bones. And that's not even mentioning how much I miss all of Dartmouth's incredible people, including everyone from my very best friends, to the acquaintances that I have across the green. God, I even miss the Collis workers and their joyful "good mornings" when I would go get my favorite breakfast. Somehow at home I just can't replicate it. Regardless, it says a lot about a school when such a vast percentage of their student body post on Instagram and Snapchat multiple times a week about how much they want to get back, and what they would give for another term at Dartmouth. I think it's pretty telling.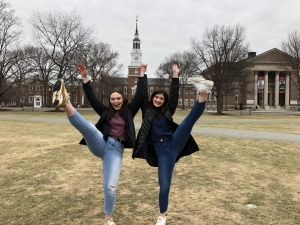 I've been thinking a lot lately, as I'm sure most of you have. Some of these thoughts are rather on the exaggerated and pessimistic side­—what if I never go back? Now the odds of that are unlikely (I'd hope), but the question still stands. Short answer? I'd be crushed. Sure, when I got to Dartmouth, I jumped headfirst into every possible opportunity. If I was to have the privilege of being here, I was going to make sure I did Dartmouth right. Yes, looking back maybe there's a few things I might have done differently, but generally as freshman and (most of) sophomore year go, I think I did alright. Regardless, so much of what defines the Dartmouth experience is ahead of me—sophomore summer, studying abroad, all of senior year…etc. Without those memories, I would be devastated.
But enough of the sad talk. Dartmouth is such a unique place, a capsule of time that encompasses more than just an academic education. Dartmouth is the cold crisp New Hampshire wind as you step off the Coach. It's the feeling you get when you first lay eyes on Baker Berry tower as you return for a new term. It's all the wacky lingo and traditions that transcend time. But most of all, it is the people. Not only your best friends, but all of the alumni that have ever set foot on campus.
When I was picking my school, I was a nervous wreck. And considering the nature of the times, I would expect you to feel even more so. But here's my one tidbit of advice to remember. You are not just picking a school. You are picking a place to hold near and dear to your heart. You are picking a second family. You are picking somewhere to call home.