You are here
« All Posts by this Blogger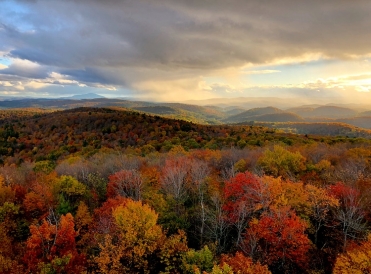 A Weekend in Hanover
School is hard. Classes are tiring. But it's okay, because when the weekend hits, you have time to enjoy Hanover! This particular weekend my friends and I decided to hike Gile Mountain, a trail near campus to a tower which gives an incredible view. It so happens that this weekend happened to be "peak foliage" in Hanover, and needless to say, the hype did not disappoint.
We woke up that morning and it was cloudy and rainy, which originally was a bummer. Thankfully, by the time we decided to go it cleared up. As we were walking to the car, this happened!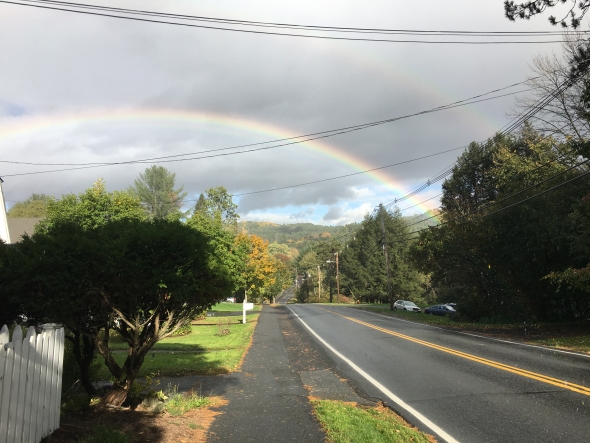 Once we got to the trailhead, it was kind of cold. My northerner friends made fun of me, claiming that as a Texan I will never survive the winter, but hey, I'm trying my best.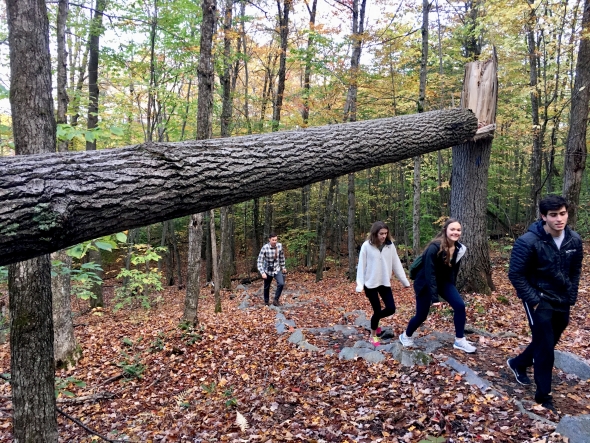 Once we reached the top, we climbed up Gile tower to get that iconic view we were waiting to see.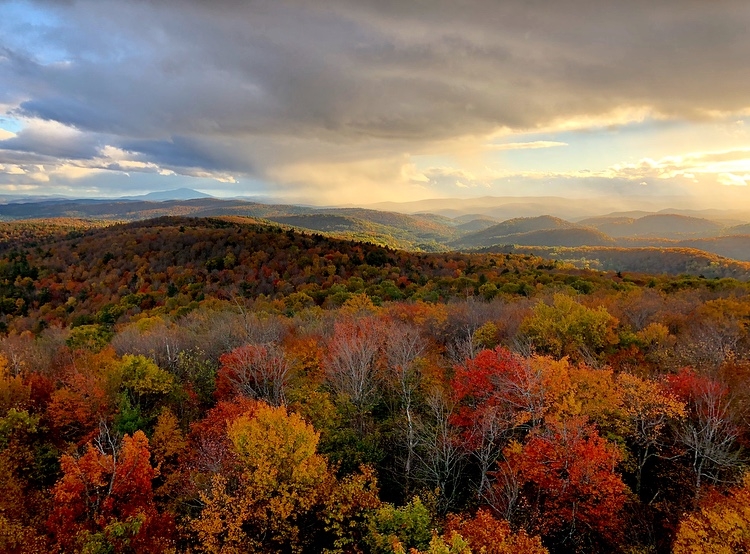 Red! Yellow! Orange! Everywhere! It was incredible. I'd never seen a view like it. But then it started raining. At first we were alarmed, until this appeared.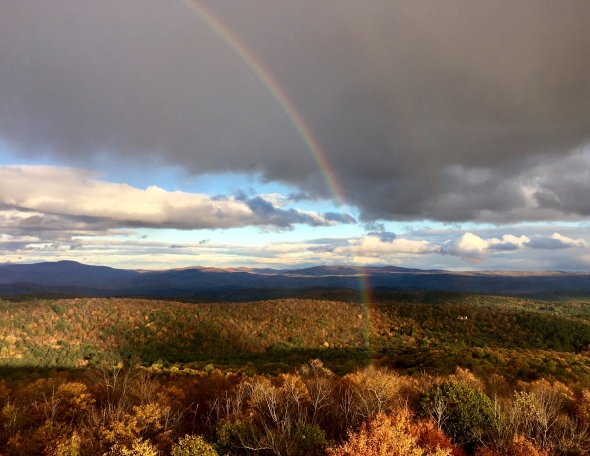 All in all, it was a fantastic break from the library, and a fantastic hike. A perfect climax to a wonderful weekend.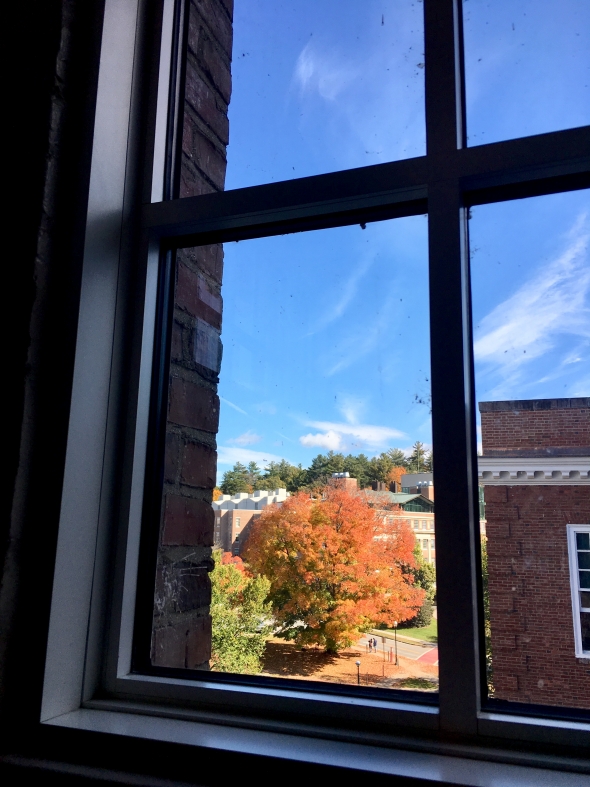 We're just past the halfway point for spring term! For this blog post, I wanted to write about my classes because 1) I'm absolutely loving them and 2) I think they are reflective of some standout strengths of the Dartmouth curriculum.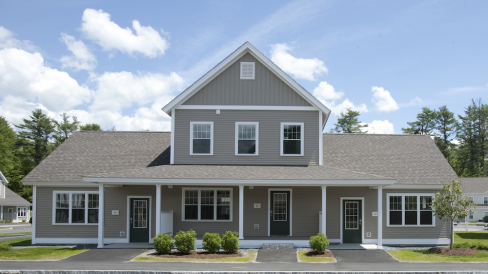 For most of my time at Dartmouth, I've been lucky enough to live on campus. Though that's all changed now that I've moved off campus to West Lebanon (or West Leb) and am now living with two graduate students.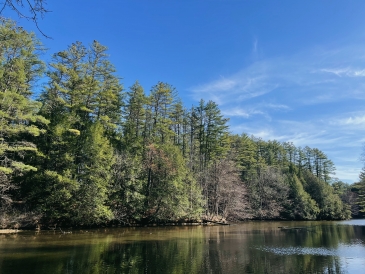 There is never a dull moment at Dartmouth! One of the main reasons why the College is so special is our unique D-Plan, which operates on the quarter system.

Thinking back, this winter has been a whirlwind. I wanted to use this final blog post as an opportunity to organize my thoughts and share some reflections as I move into my final term!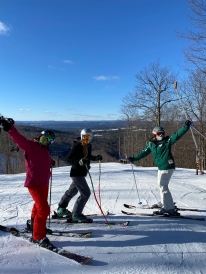 You may be wondering, how can I possibly stay entertained during the long, cold winters in Hanover? Read on to see my four favorite activities!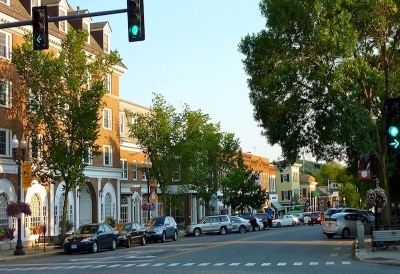 Read on for a review of my favorite restaurants in Hanover!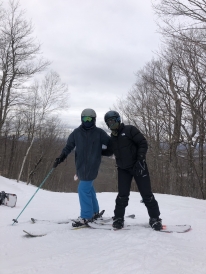 Wow. This term absolutely zoomed by despite being packed full of memorable moments: from skiing to research to fascinating classes to new interests.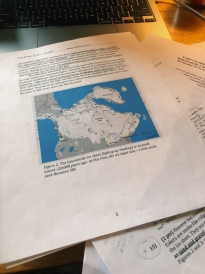 One of my favorite parts about Dartmouth is how open the academic environment feels.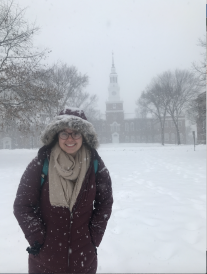 In this blog, (for all my folks from non-snow areas) I'll give a break down of what it's been like to live in Hanover during the winter, talk about the recent snow in my home state of Oklahoma, and share tips on surviving New England winters!