You are here
« All Posts by this Blogger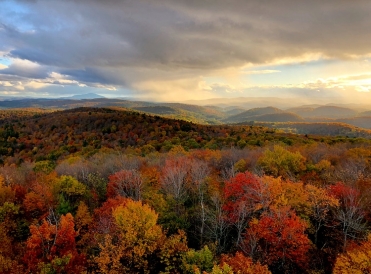 A Weekend in Hanover
School is hard. Classes are tiring. But it's okay, because when the weekend hits, you have time to enjoy Hanover! This particular weekend my friends and I decided to hike Gile Mountain, a trail near campus to a tower which gives an incredible view. It so happens that this weekend happened to be "peak foliage" in Hanover, and needless to say, the hype did not disappoint.
We woke up that morning and it was cloudy and rainy, which originally was a bummer. Thankfully, by the time we decided to go it cleared up. As we were walking to the car, this happened!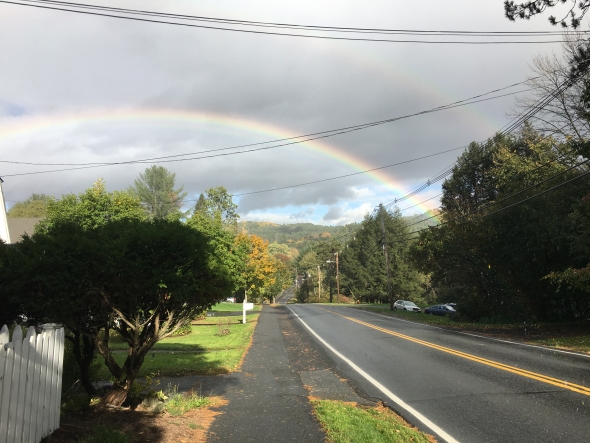 Once we got to the trailhead, it was kind of cold. My northerner friends made fun of me, claiming that as a Texan I will never survive the winter, but hey, I'm trying my best.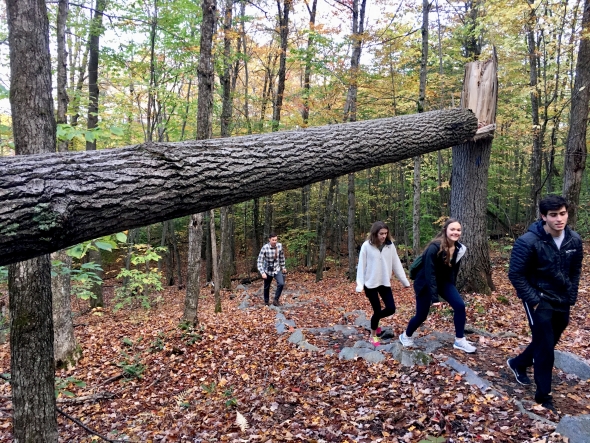 Once we reached the top, we climbed up Gile tower to get that iconic view we were waiting to see.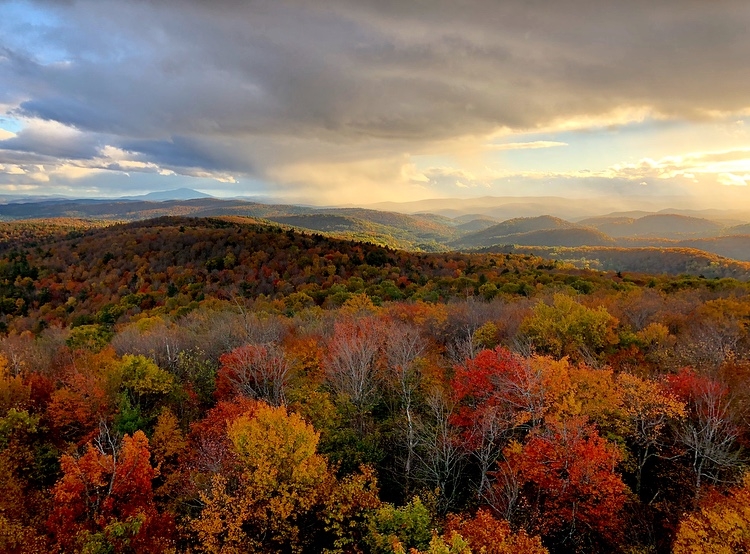 Red! Yellow! Orange! Everywhere! It was incredible. I'd never seen a view like it. But then it started raining. At first we were alarmed, until this appeared.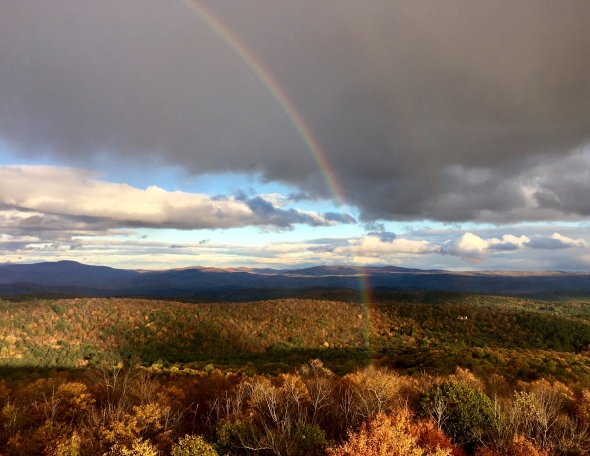 All in all, it was a fantastic break from the library, and a fantastic hike. A perfect climax to a wonderful weekend.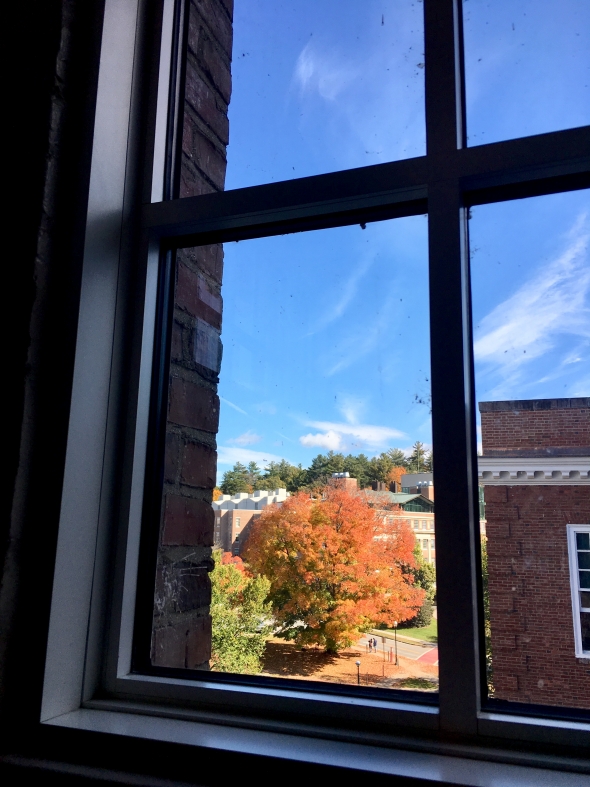 Every summer, members of the sophomore class stay on campus and take classes.
Since my birthday also falls close to July 4th, there were some on-campus events, no school on a Thursday, and a weekend for my sister to visit via the Dartmouth Coach from Boston. 
Bordering the Connecticut River and amidst the rolling mountains of the north-east, Hanover is one of the most beautiful places I have ever been...
So far, each day has had its own instantaneous excursions, everything from friends calling to swim in the river to brief trips off exploring in the woods.
The second I saw that email I had made up my mind that I was going up that mountain.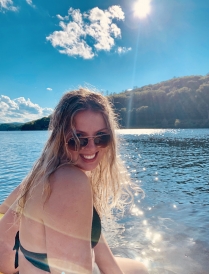 For my blog post this week, I thought I would share some of the most common questions students have asked me this summer!
This time around, it was all about family; this weekend, the College invited all sophomore students to bring up their parents and siblings for a couple days, hosting all different kinds of programming and events.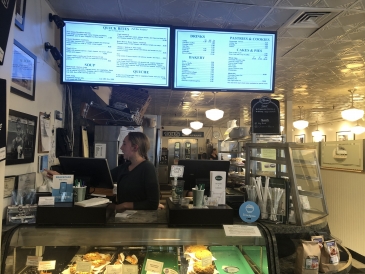 Hanover and Los Angeles are polar opposites, but both environments offer attractions that are distinctly special. 

Melissa Barales-Lopez
2022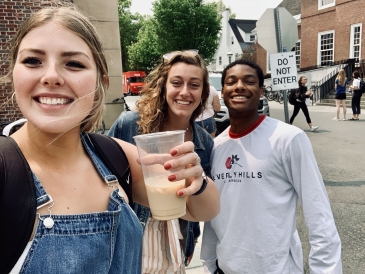 I thought I'd share the best (in my opinion) breakfast orders at some of Dartmouth and Hanover's most iconic breakfast locations.