You are here
« All Posts by this Blogger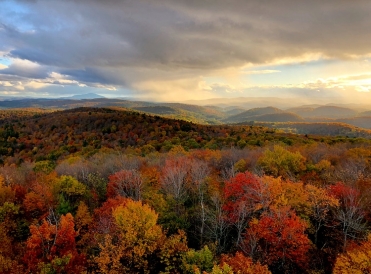 A Weekend in Hanover
School is hard. Classes are tiring. But it's okay, because when the weekend hits, you have time to enjoy Hanover! This particular weekend my friends and I decided to hike Gile Mountain, a trail near campus to a tower which gives an incredible view. It so happens that this weekend happened to be "peak foliage" in Hanover, and needless to say, the hype did not disappoint.
We woke up that morning and it was cloudy and rainy, which originally was a bummer. Thankfully, by the time we decided to go it cleared up. As we were walking to the car, this happened!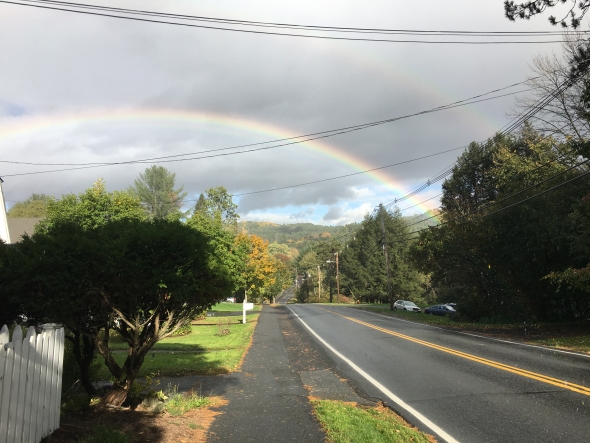 Once we got to the trailhead, it was kind of cold. My northerner friends made fun of me, claiming that as a Texan I will never survive the winter, but hey, I'm trying my best.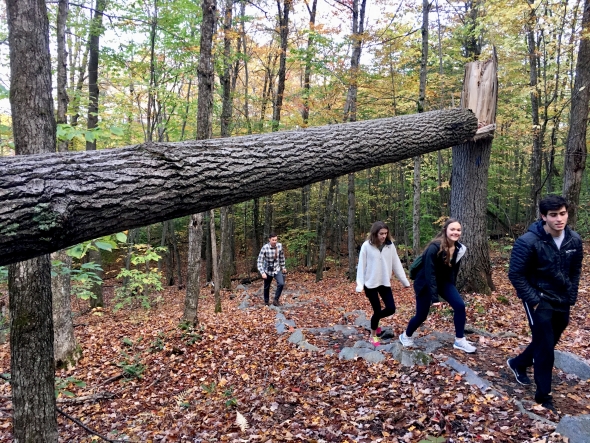 Once we reached the top, we climbed up Gile tower to get that iconic view we were waiting to see.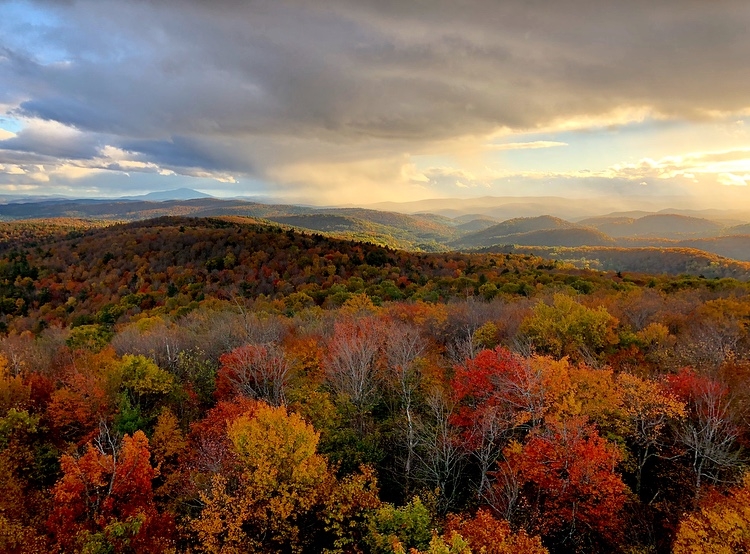 Red! Yellow! Orange! Everywhere! It was incredible. I'd never seen a view like it. But then it started raining. At first we were alarmed, until this appeared.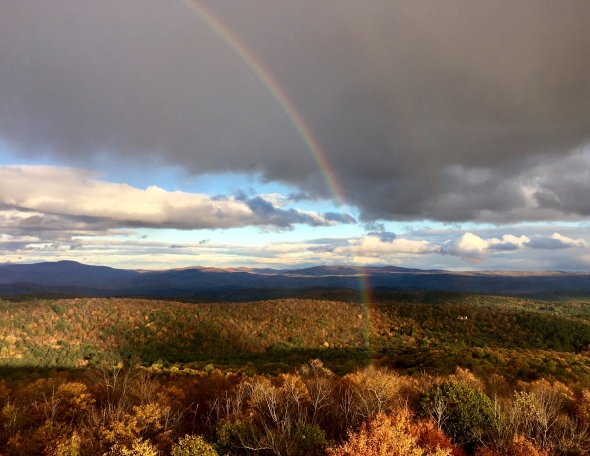 All in all, it was a fantastic break from the library, and a fantastic hike. A perfect climax to a wonderful weekend.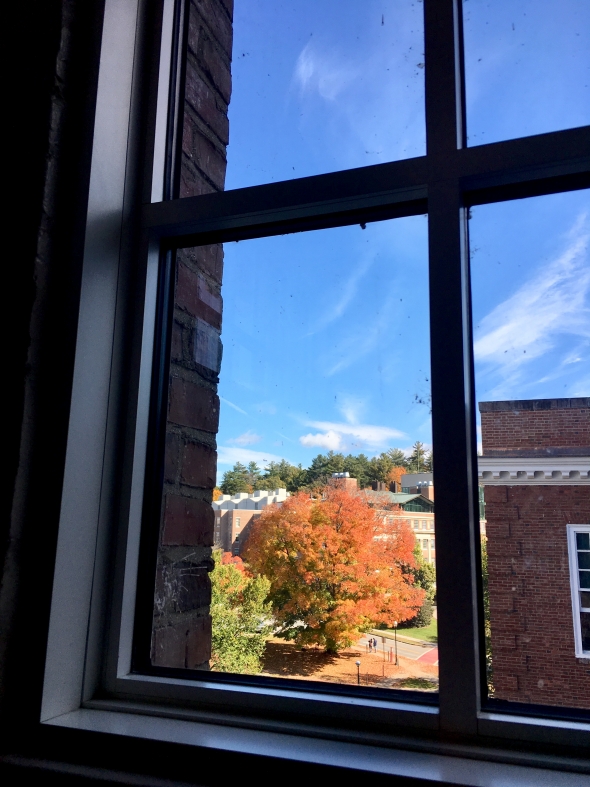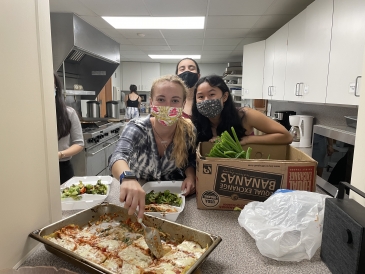 One of my favorite things about being involved in Greek life is the many ways to give back to the community.

For this post, I'd like to bring you on a virtual trip: Hanover, summer edition!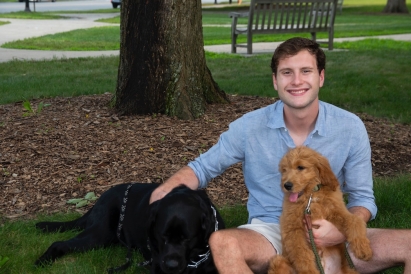 I'm back on campus for my second straight summer in Hanover, and there's been one consistent through-line over the past year—some delightful dogs.

There are a few things that have been noticeably different about this term compared to others, all of which I have appreciated!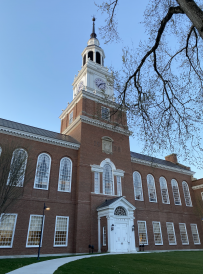 As we approach graduation day, I continue to reflect on my time at Dartmouth. I've learned a lot about myself over the course of the last four years, but here are three of the most important things I've come to realize...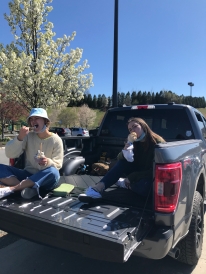 Spikeball on the Green, cherry blossoms in front of Baker….as spring is arriving here in the Upper Valley, I thought I'd write a quick post about my favorite things to do near campus this time of year!

This week, I had the amazing opportunity to take a rock-climbing class at one of the country's best climbing spots: Rumney, New Hampshire.

The trees are full, flowers are blooming, and the weather is gorgeous.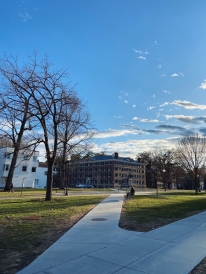 Here are a few of my personal favorite areas to spend time in when I'm on campus!