« All Posts by this Blogger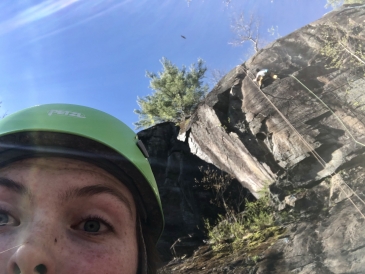 A Very DOC Weekend!
What is the first thing you do in New Hampshire when it finally becomes spring? You guessed it. You go outside.
This weekend was the DOC's spring weekend, where various DOC sub-clubs send out different trips to all over the Upper Valley and beyond. Most trips end up back at Moosilauke Lodge, for a lodge dinner, followed by an optional overnight stay. Moosilauke Lodge is a mountain lodge located about an hour from campus, beloved by most all Dartmouth students. Everyone gets to stay there at least once during their time at Dartmouth on First-Year Trips! One thing to say about lodge dinners; they are incredible. Truly a work of delicious art.
But enough about the food! What did I do this weekend? I did something I had never done before. I went outdoor rock climbing with the Dartmouth Mountaineering Club (DMC). I had signed up on a whim—I am constantly trying to get more involved with the DOC by trying new experiences I haven't been previously exposed to. Long story short, I loved it.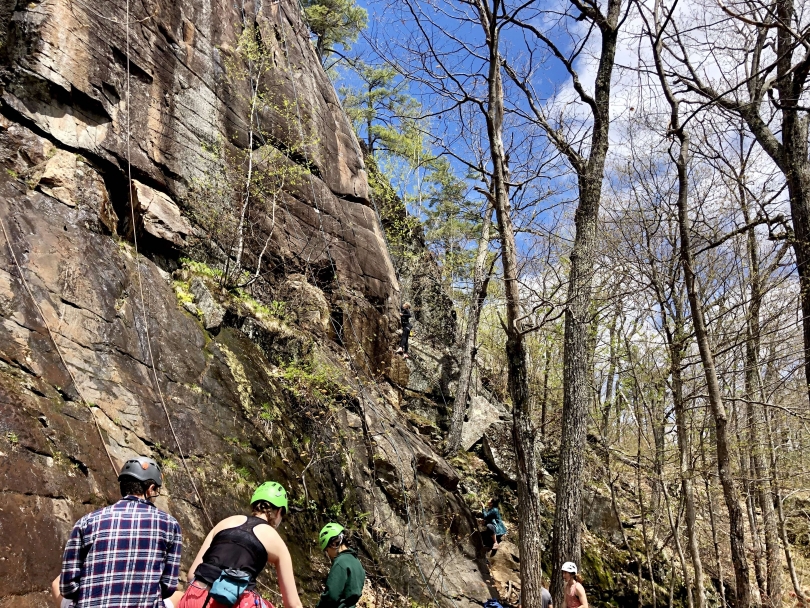 The people I met were great and so supportive. Many were very avid climbers and were very, very talented. They were so excited when I told them that I had never climbed before, and they helped me to learn the basic skills and techniques. Also, most importantly, they were super accommodating to my beginner-ness. I had so much fun; I definitely intend to climb more in the future.
Between the new people I met and the climbing itself, it was an incredible day. It could not have been a more perfect day. The views were incredible from the base, let alone from the top of the rock face.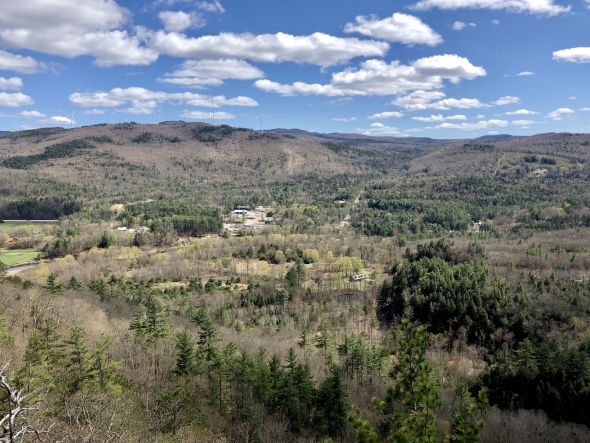 Then on Sunday, besides catching up on the work I didn't have time to do on Saturday, I got to go to Ice Cream Fore U with my First Year Trip! Ice Cream Fore U has incredible ice cream in huge servings for very cheap, and it is only about 10 minutes from campus. It was so nice to be able to catch up with my trippees who I hadn't seen in a while. In comparison to other First-Year Trips, mine really bonded (two of my trippees are my two of my very best friends here), so it is always nice when we are all able to get together again.
Overall, it was a really great and "very DOC" weekend.