You are here
« All Posts by this Blogger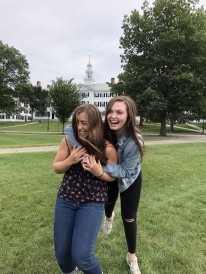 A Shoutout to My Roomie
Here at Dartmouth, we have a survey-based roommate pairing system, where you are matched with a random person who has similar answers to yours. You are asked several questions about things, like when you go to sleep, if you like the room loud, if you're introverted or extroverted, etc. It's kind of scary not having total control of who you live with, but good thing it works out pretty well.
As it turns out, my roommate Anna and I are best friends. Ok yeah, that sounds pretty cheesy, but it's true.
We're the southern gals on our floor; I'm from Houston, she's from Atlanta. Though I was hoping for a roommate from the north who would help me survive the cold, we're surviving the Hanover winters together.
Living with someone you don't really know is a big deal, but Dartmouth does such a good job pairing you with a compatible roomie. I don't know I'd do without Anna; we have such similar sleep schedules, eating habits, opinions about mac and cheese... I could go on forever. She's the best.
The moral of the story is, even if you don't pick your roommate, it works out! In fact, it probably even worked out better than any roommate I ever could have chosen myself. Even though I've only known her since September, it feels like I've known Anna a lifetime. I'm so glad we get to share a room in the choates together - Cohen for life!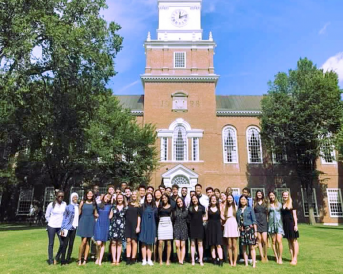 Here are 5 weird, small, and perhaps surprising things that make Dartmouth home for me.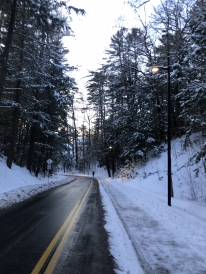 One question that prospective students tend to ask is: "What exactly is there to do in a small New Hampshire town?"

This week, I wanted to give you an example of what a day at Dartmouth (albeit long-distance Dartmouth) looks like.

I've been reflecting on the lovely past four years of my life, and I came up with this list of seven things to help you succeed and thrive at Dartmouth.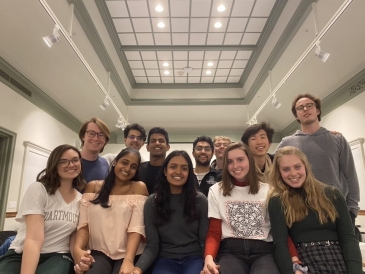 wanted to try something new and expand my horizons, so I decided to give it a shot. And I am so glad that I did!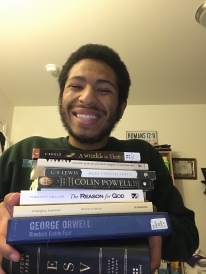 Even though I am not in Baker, that Dartmouth spirit of reading and learning is alive and well.

After talking with our new improv president for a while, we decided that we would do a Zoom show. Not only does performing allow me to share my comedy with my friends, it is just, in general, a great time!
It took a couple weeks, but then I arrived at the (rather obvious) conclusion that school shouldn't preclude my making pancakes or doing chores or watching Frozen II. Zoom does not render Dartmouth some unsympathetic entity.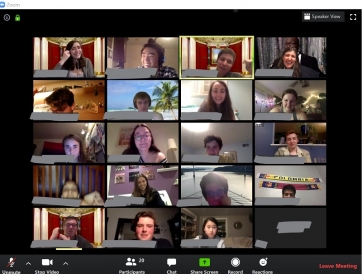 Spring has brought about many, many changes. For me, luckily, my extracurriculars are still on: same time, same people, except now over Zoom.