You are here
« All Posts by this Blogger
A (School) Night in the Woods
The Dartmouth Outing Club is fantastic. They always have ways to get out into the outdoors. But within the DOC there are sub-clubs, one of them being, Cabin and Trail. Besides offering trips every week to go tackle different hikes around the Upper Valley, they also have cabin overnight trips. Thanks to this, I found myself sleeping in a cabin without cell service, on a school night.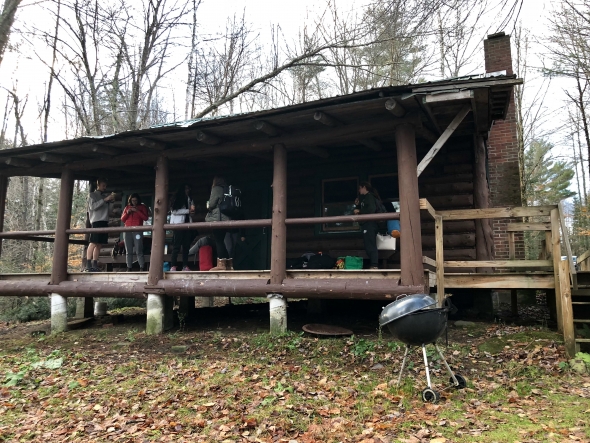 The cabin was about half an hour north of Hanover. By the time we got there it was pretty dark and very cold. We got right to business making fire and boiling water such that we could make hot chocolate. Signing up for the trip, I had no idea who would be on it. This way, I got to meet new people from all over Dartmouth. We got to talking and it really refreshing just getting to chat in the middle of the woods, with people you've never met before, and no cell service to distract you from the present. It was surely nothing less than relaxing.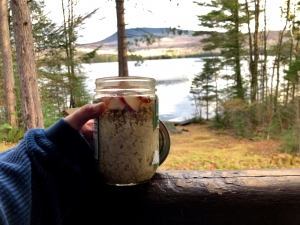 For breakfast we made a classic: overnight oats. It consists of oats, milk, and whatever else your heart desires. I added apples, granola, and maple syrup to mine. Finally to complete the process we left the jars outside overnight (the outdoors basically acted like our refrigerator). and voilá! Overnight oats! Though I had my doubts about them originally, by the time I had tried it for myself they were actually pretty good, for a breakfast in the woods.
We left the cabin bright and early since a few people, including myself, had class that day starting at 8:50. Showing up to class, it was an incredible feeling knowing that I got there straight from the woods. Honestly the whole experience was such a nice way to relax and de-stress in the middle of a hectic week. DOC excursions? Cabin & trail overnights? 10/10 recommend.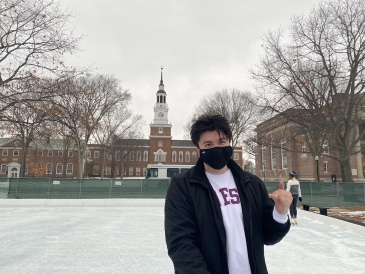 After almost a year off-campus, I came back to campus committed to the winter experience and I am simply loving it.

In previous winters, I was able to skate on Occom Pond, usually at events with my Living Learning Community, and I'm glad to see that we're still able to take part in such winter festivities even with COVID-19 restrictions.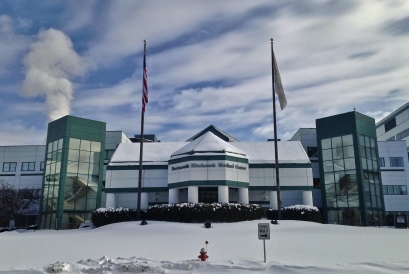 Dartmouth's Center for Social Impact has several opportunities for students to be involved with the Upper Valley. This year, I have the privilege to be involved in Foundations, a first-year program, and can't wait for other opportunities!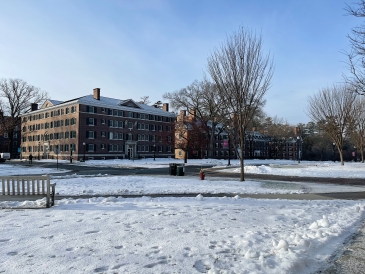 Since Dartmouth is on the quarter system, each season feels like a distinctly different chapter of my time here in college. Hanover has truly transformed over the past weeks: from deep shades of red to a white blanket of snow all around.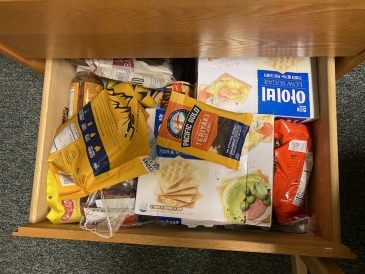 Not only has Dartmouth Dining Services been trying their best to make the food good, they've been trying their hand at all sorts of different kinds of food—things I never thought I would see in Hanover, much less Hanover during a lockdown.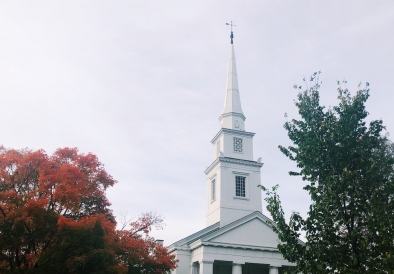 However you choose to practice (or not practice) faith on campus, there will be people to accept and support you through that journey.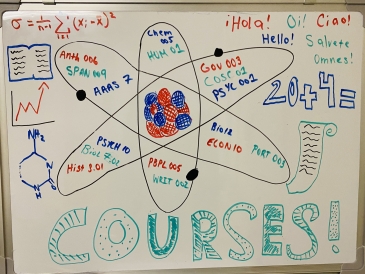 Are you interested in learning more about how a new college student elects courses? Look no further, because today we are talking about freshman course selection!

Hanover may be in a rural location, but we are far from isolated. In the summer of 2019, my close friends were able to shake hands with President Joe Biden and take selfies with Vice President Kamala Harris.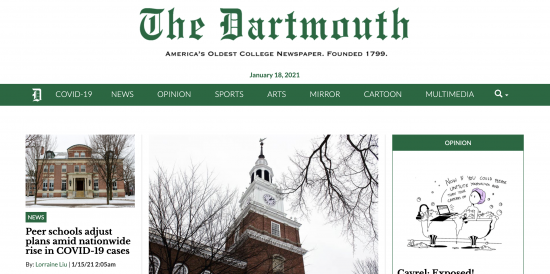 America's oldest college newspaper is here! The Dartmouth is an independent organization and a method of information for members of the Dartmouth community. It has enabled me to grow as a writer and work alongside talented and passionate writers.