You are here
« All Posts by this Blogger
A (School) Night in the Woods
The Dartmouth Outing Club is fantastic. They always have ways to get out into the outdoors. But within the DOC there are sub-clubs, one of them being, Cabin and Trail. Besides offering trips every week to go tackle different hikes around the Upper Valley, they also have cabin overnight trips. Thanks to this, I found myself sleeping in a cabin without cell service, on a school night.
The cabin was about half an hour north of Hanover. By the time we got there it was pretty dark and very cold. We got right to business making fire and boiling water such that we could make hot chocolate. Signing up for the trip, I had no idea who would be on it. This way, I got to meet new people from all over Dartmouth. We got to talking and it really refreshing just getting to chat in the middle of the woods, with people you've never met before, and no cell service to distract you from the present. It was surely nothing less than relaxing.
For breakfast we made a classic: overnight oats. It consists of oats, milk, and whatever else your heart desires. I added apples, granola, and maple syrup to mine. Finally to complete the process we left the jars outside overnight (the outdoors basically acted like our refrigerator). and voilá! Overnight oats! Though I had my doubts about them originally, by the time I had tried it for myself they were actually pretty good, for a breakfast in the woods.
We left the cabin bright and early since a few people, including myself, had class that day starting at 8:50. Showing up to class, it was an incredible feeling knowing that I got there straight from the woods. Honestly the whole experience was such a nice way to relax and de-stress in the middle of a hectic week. DOC excursions? Cabin & trail overnights? 10/10 recommend.
As a religion major, I am captivated by Portugal's complex religious history and was eager to learn more about the country on the ground.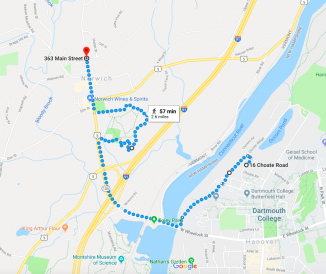 My high school track days may be over, but I came to Hanover knowing I wanted to keep running, for the sake of fitness as well as my mental well-being.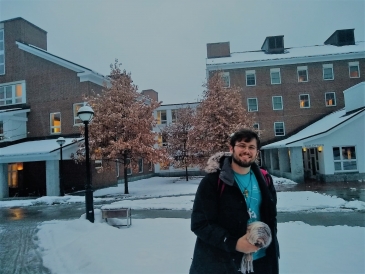 It houses 342 undergraduates, distributed between the various Living Learning Communities.
It's 3AM – a long night of studying nears its end, and my fading mental capacity beckons me to the cozy comfort of my bedsheets.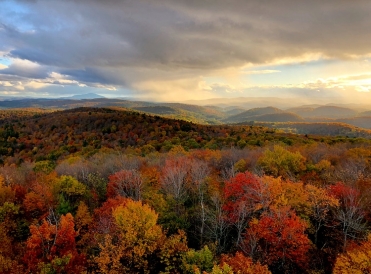 This particular weekend my friends and I decided to hike Gile Mountain, a trail near campus to a tower which gives an incredible view.

I have known a simple fact for most of my academic life: I would rather take an exam than write a paper.
Maybe because I literally have a tattoo of a mountain, or just because I like the outdoors, I find myself going on lots of hikes and really liking to explore the wilderness around campus.
During my time in Edinburgh, I am able to take six weekend trips to visit different countries (seven, if you count my trip back to Hanover for Homecoming).
A hub for political discourse and debate, The College is a frequent stop for candidates and speakers as they promote their platforms, not to mention the opportunity this brings for student activism.