You are here
« All Posts by this Blogger
A (School) Night in the Woods
The Dartmouth Outing Club is fantastic. They always have ways to get out into the outdoors. But within the DOC there are sub-clubs, one of them being, Cabin and Trail. Besides offering trips every week to go tackle different hikes around the Upper Valley, they also have cabin overnight trips. Thanks to this, I found myself sleeping in a cabin without cell service, on a school night.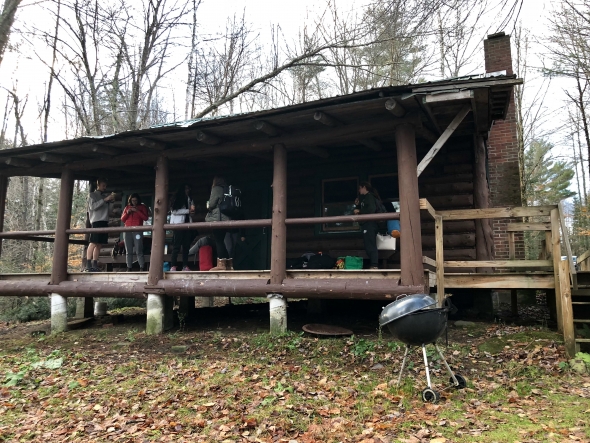 The cabin was about half an hour north of Hanover. By the time we got there it was pretty dark and very cold. We got right to business making fire and boiling water such that we could make hot chocolate. Signing up for the trip, I had no idea who would be on it. This way, I got to meet new people from all over Dartmouth. We got to talking and it really refreshing just getting to chat in the middle of the woods, with people you've never met before, and no cell service to distract you from the present. It was surely nothing less than relaxing.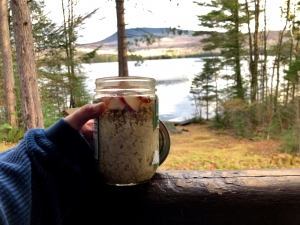 For breakfast we made a classic: overnight oats. It consists of oats, milk, and whatever else your heart desires. I added apples, granola, and maple syrup to mine. Finally to complete the process we left the jars outside overnight (the outdoors basically acted like our refrigerator). and voilá! Overnight oats! Though I had my doubts about them originally, by the time I had tried it for myself they were actually pretty good, for a breakfast in the woods.
We left the cabin bright and early since a few people, including myself, had class that day starting at 8:50. Showing up to class, it was an incredible feeling knowing that I got there straight from the woods. Honestly the whole experience was such a nice way to relax and de-stress in the middle of a hectic week. DOC excursions? Cabin & trail overnights? 10/10 recommend.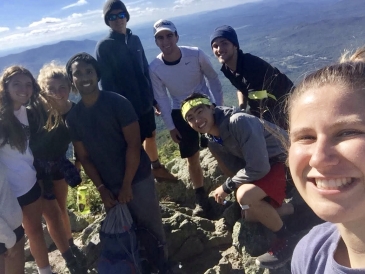 I'm Nick Sugiarto '23 from San Diego, California. In my spare time, I'm a huge Tarantino buff, hip-hop head, stand-up nerd, and bookworm.

Situated on the other side of the globe, Beijing Normal University (北京师范大学) is an elite Chinese institution with a long-standing partnership with Dartmouth.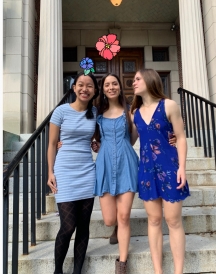 After a 23-hour flight, 2 transits, and 2 delayed check-ins, I finally found myself (plus a recently discovered love for The Office) at Boston Logan Airport.

The first tables I sought out were the improv comedy tables – at the time I was not aware there was any other way to do comedy on campus.
This was actually my first trip with the DOC, besides First-Year Trips and other events such as their semi-formal at a roller rink.
Here are some of my favourite shots from the summer. 
As I drove up to campus and saw the silhouette of Baker-Berry behind a bright blue fall evening sky, I couldn't help but feel nostalgic.
The Prouty raises funds for Dartmouth-Hitchcock Norris Cotton Cancer Center, the only cancer center in northern New England.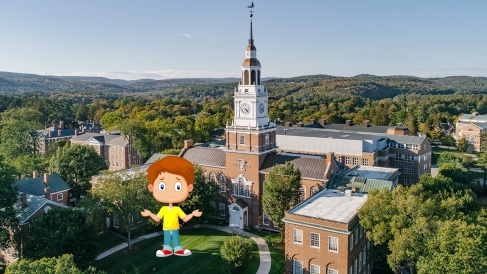 With deadlines fast approaching, it's important to make the most of every moment.