You are here
« All Posts by this Blogger
A (School) Night in the Woods
The Dartmouth Outing Club is fantastic. They always have ways to get out into the outdoors. But within the DOC there are sub-clubs, one of them being, Cabin and Trail. Besides offering trips every week to go tackle different hikes around the Upper Valley, they also have cabin overnight trips. Thanks to this, I found myself sleeping in a cabin without cell service, on a school night.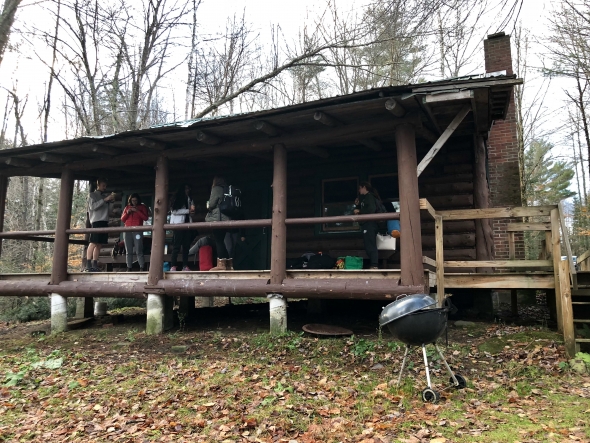 The cabin was about half an hour north of Hanover. By the time we got there it was pretty dark and very cold. We got right to business making fire and boiling water such that we could make hot chocolate. Signing up for the trip, I had no idea who would be on it. This way, I got to meet new people from all over Dartmouth. We got to talking and it really refreshing just getting to chat in the middle of the woods, with people you've never met before, and no cell service to distract you from the present. It was surely nothing less than relaxing.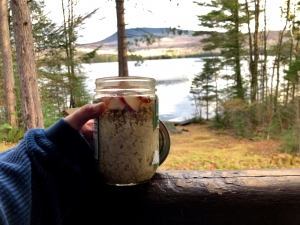 For breakfast we made a classic: overnight oats. It consists of oats, milk, and whatever else your heart desires. I added apples, granola, and maple syrup to mine. Finally to complete the process we left the jars outside overnight (the outdoors basically acted like our refrigerator). and voilá! Overnight oats! Though I had my doubts about them originally, by the time I had tried it for myself they were actually pretty good, for a breakfast in the woods.
We left the cabin bright and early since a few people, including myself, had class that day starting at 8:50. Showing up to class, it was an incredible feeling knowing that I got there straight from the woods. Honestly the whole experience was such a nice way to relax and de-stress in the middle of a hectic week. DOC excursions? Cabin & trail overnights? 10/10 recommend.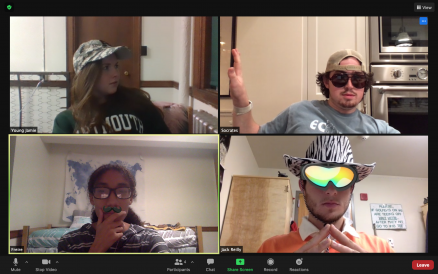 Holden Caulfield, Socrates, Paulo Freire, and Young Jamie got together via Zoom and put together a play for my writing course.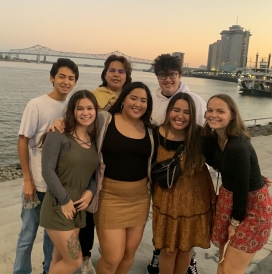 But at the end of the day, when people ask me what my favorite Dartmouth memories are, I'm always thinking about the place. Ice skating, pink sunsets, riverbanks, or canoeing? That's my highlight reel.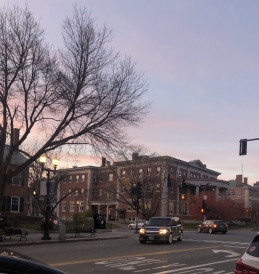 The last week of October was especially ~spooky~ as I was able to find more time than usual to enjoy my weekend with friends and the small-town-charm of Hanover.

While the student body at the College may be relatively small, students here recognize that their vote can hold a lot of weight in New Hampshire, a classic swing state.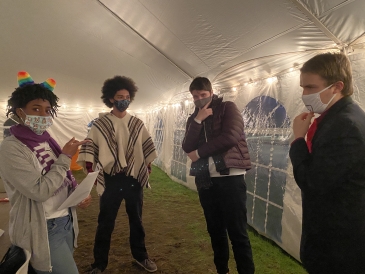 After walking around campus all day in eye-catching attire, we headed to a Murder Mystery night hosted by Phi Tau (a fraternity) in one of the tents scattered around campus.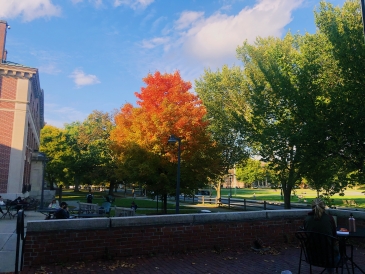 My personal visit to Dartmouth was a huge factor in my decision to apply, so in honor of Week 7, I hope this blog post can virtually illustrate some of what Dartmouth has to offer in seven images – worth 7,000 words!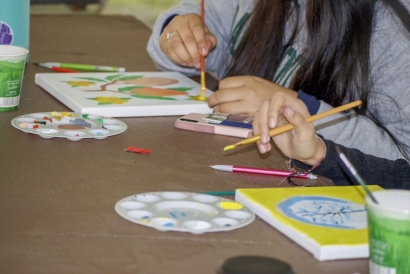 Each incoming student was assigned to one of the six houses: School House, South House, East Wheelock House, North Park House, Allen House, or the best house (West House).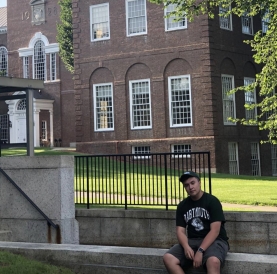 Over the past year, I've talked a lot with prospective students. Picking college is a big deal, but if I knew what I do now, I'd still pick Dartmouth a dozen times over. 

Each day has looked a little bit different, but here is a glance into my life at Dartmouth this fall!