« All Posts by this Blogger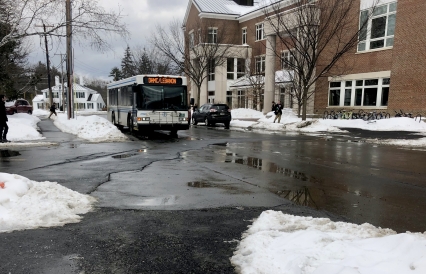 Public Transport: Getting Off-Campus with the AT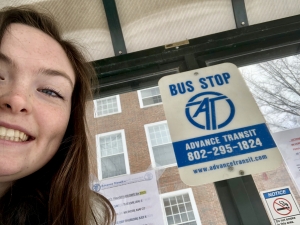 A lot of times here at Dartmouth you will need to get off campus, and sometimes cars are hard to come by. Whether it be for research at the Dartmouth Hitchcock Medical Center (DHMC) or if you just need to get out into Norwich or White River Junction to have some fun with friends, the AT has got your back. Good old public Advanced Transit.
As aforementioned, I usually need the bus to get to the DHMC, where the lab I intern at is located. I typically get on right near my dorm, and on the way back get off at the stop that drops you right behind Baker-Berry library so I can go get some work done. It's really nice to be able to have such quick and easy access to the hospital because it really gives you access to a lot of cool opportunities. While my internship is at the hospital, my roommate is a part of the Nathan Smith Society where she gets to go to the hospital once a week and shadow a neurosurgeon and sit in on surgeries, which is so incredibly cool. She also takes the bus!
In general, it only takes about 15 minutes to get from campus to the DHMC, and there are numerous conveniently placed stops along the way. One stop, in fact, lets you off at the Dartmouth Coop grocery store, which is KEY for when it's winter and it's cold and you want to buy some strawberries or other food that's hard to come by in a college dining hall.
But there are so many more places the bus can take you! One time my friends and I took the bus across the river to the King Arthur Flour company, affectionally called here, big KAF. You can also go to White River Junction, West Lebanon, and other nearby places. This isn't as common among Dartmouth students as the blue line to the DHMC is, but nonetheless, it is an opportunity that is there if you need it.
All in all, the bus makes it easy for you to get to the places you need to go! Hanover isn't as secluded and in the middle of nowhere as you'd think, I promise.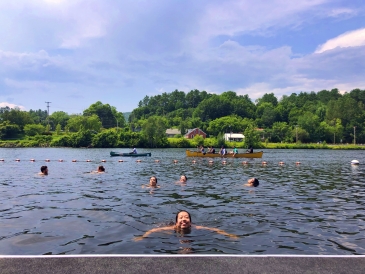 You've got questions — the bloggers have answers!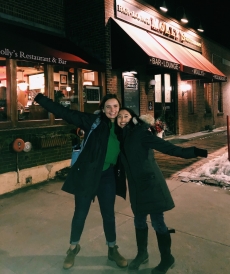 Because the town and school are small, they are extraordinarily interconnected and, in my experience, people in the community have been super welcoming. One long time Hanover resident even helped me pick out a good winter coat!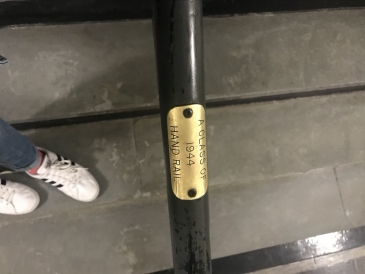 When I think of "old" at Dartmouth, I think of the many parts of campus that are rich in history. So this week, I went around to a couple of locations on campus to capture some of the historical parts of campus and their history.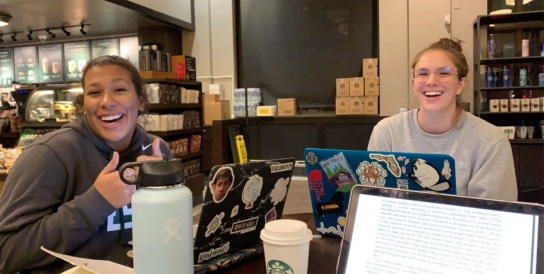 When I came to Hanover almost four years ago to start my freshman year, finding every place that serves coffee was of the utmost importance. Here's the rundown on the best places in town for coffee.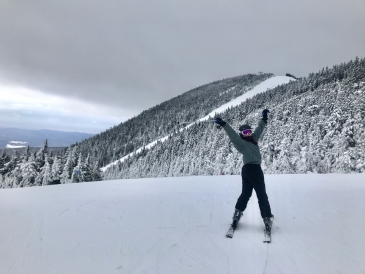 Being from Texas, before coming to Dartmouth I was honestly scared of how cold and isolating winter might be. I've found, however, that I love the winter.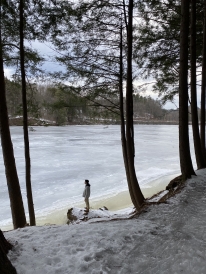 Here are some of the best paths and trails on campus!

Winter has a special place in my heart.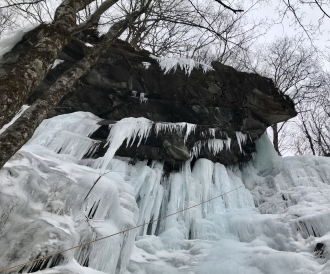 Notice how I can't make a pun about how climbing rocks... since it's winter, we now climb ice.

A place that I have wanted to explore for forever is Quechee Gorge in Quechee State Park. For my friend's birthday over the summer, we planned an adventure of a day with brunch, a trip to Quechee, and dinner at her favorite restaurant.