« All Posts by this Blogger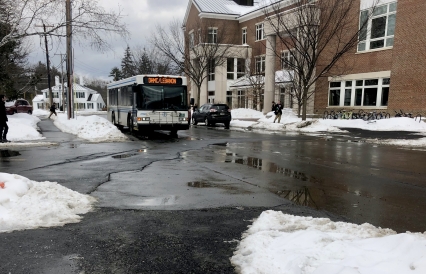 Public Transport: Getting Off-Campus with the AT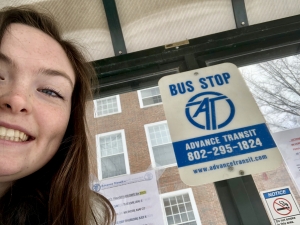 A lot of times here at Dartmouth you will need to get off campus, and sometimes cars are hard to come by. Whether it be for research at the Dartmouth Hitchcock Medical Center (DHMC) or if you just need to get out into Norwich or White River Junction to have some fun with friends, the AT has got your back. Good old public Advanced Transit.
As aforementioned, I usually need the bus to get to the DHMC, where the lab I intern at is located. I typically get on right near my dorm, and on the way back get off at the stop that drops you right behind Baker-Berry library so I can go get some work done. It's really nice to be able to have such quick and easy access to the hospital because it really gives you access to a lot of cool opportunities. While my internship is at the hospital, my roommate is a part of the Nathan Smith Society where she gets to go to the hospital once a week and shadow a neurosurgeon and sit in on surgeries, which is so incredibly cool. She also takes the bus!
In general, it only takes about 15 minutes to get from campus to the DHMC, and there are numerous conveniently placed stops along the way. One stop, in fact, lets you off at the Dartmouth Coop grocery store, which is KEY for when it's winter and it's cold and you want to buy some strawberries or other food that's hard to come by in a college dining hall.
But there are so many more places the bus can take you! One time my friends and I took the bus across the river to the King Arthur Flour company, affectionally called here, big KAF. You can also go to White River Junction, West Lebanon, and other nearby places. This isn't as common among Dartmouth students as the blue line to the DHMC is, but nonetheless, it is an opportunity that is there if you need it.
All in all, the bus makes it easy for you to get to the places you need to go! Hanover isn't as secluded and in the middle of nowhere as you'd think, I promise.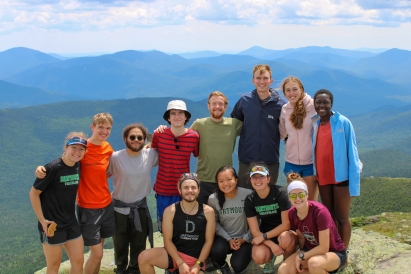 The Dartmouth Outing Club ("the DOC"), the largest and oldest collegiate outing club in the nation, has been one of the highlights of my Sophomore Summer. Come read about my experiences with the club!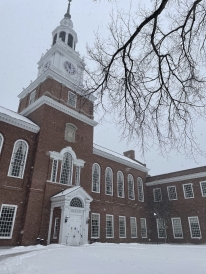 Why should you come to Dartmouth? While this question is one that I always anticipate being asked, my answer always changes—from our community, location, and resources there are so many reasons to want to call Dartmouth your home.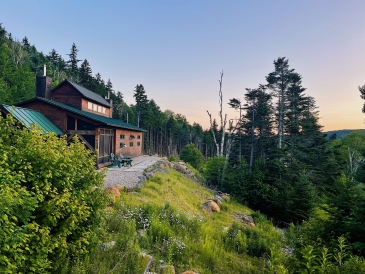 If you want to learn more about the world by retreating from it, there's no better place to do so than at the Dartmouth Center for Social Impact (DCSI)'s Matariki Global Impact Summit.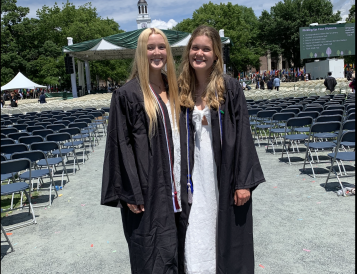 Exams ended June 6th, but I stayed an extra week to explore the Upper Valley and send off graduating senior friends. Read on to learn more!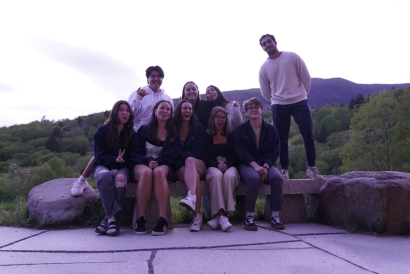 To celebrate a wonderful first spring term, my friends and I got together for a "lodj dinner" at the Moosilauke Ravine Lodge!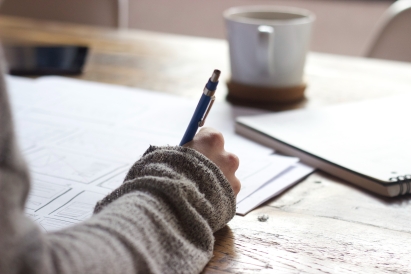 Procrastination: friend or foe? Read on to find out how I feel about this topic at Dartmouth!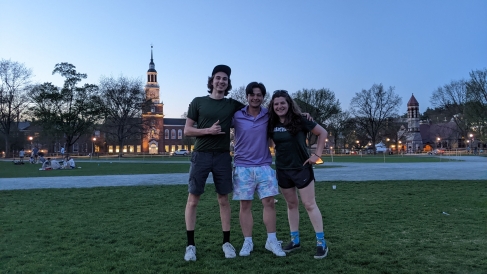 In the blink of an eye, my first year of college is over, and Dartmouth has catalyzed so many of the memories I've made so far!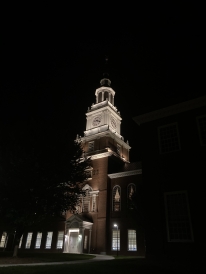 I sat down with my friend, Ali '20, who conducts interviews, to gain some insight into what students should expect for the interviews.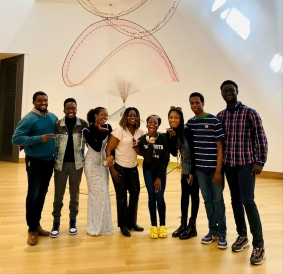 Some of you planning to attend Dartmouth as international students may be thinking, "How will I celebrate the family weekend at Dartmouth?" Isn't it something I need a family for? How will my family get to Dartmouth from the far ends of the earth?